FC Barcelona Transfers: Cesc Fabregas And/Or Alexis Sanchez?
July 11, 2011
FC Barcelona is a world-class side, not club, but side. Where's the difference between a club and a side?
Quite simply, a club is the whole institution whereas the side only refers to the actual team and its players.
On a sporting level, the exploits of the (football) side are unmatched. There are many (myself included) who suggest that this current FC Barcelona team is unrivaled in terms of success and aesthetic.
If we take Sir Alex Ferguson's appointment as Manchester United's manager as a reference point, only his side come close to match FC Barcelona's achievements on the pitch.
Sure, I could've picked any other reference point, but let's be realistic here, I'm not that old. SAF's reign almost coincides with my birth.
Everyone that started watching football from the '90s onwards should accept that FC Barcelona and to a slightly lesser extent,Manchester United have been/are the most dominant sides around.
But whereas Manchester United's sporting success translated into an equal increase in revenue, FC Barcelona's new commercial era of sorts started with the Laporta-presidency.
If it wasn't for the massively leveraged Glazer takeover, Manchester United would be one of the most profitable clubs in sports, period.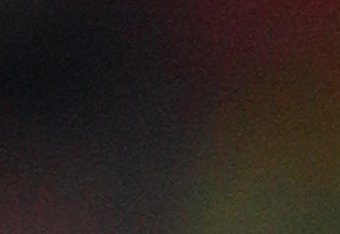 Richard Heathcote/Getty Images
But even the unloved Glazer family knows how to close a deal. Come July they have already made several signings, Phil Jones, David de Gea and Ashley Young while gotten rid of bit-part players like Wes Brown and John O'Shea.
While I believe Manchester United overpaid for Jones and Young, the acquisition of de Gea seems like an astute piece of business.
But one has to take into account that the market for English players is always hugely inflated. Just 12 months earlier, James Milner was sold for €30 million, so I guess if you put it in perspective, they paid an acceptable price.
Meanwhile, I believe FC Barcelona is run by the three Stooges, Pep Guardiola, Andoni Zubizaretta and Sandro Rosell. Every other week the proposed transfers of Arsenal FC's Cesc Fabregas and Udinese's Alexis Sanchez hit a new brick wall.
First of all, the transfer of Cesc Fabregas makes no sense whatsoever. If there's any area where FC Barcelona has talent in abundance, it's central midfield.
Hello?!
Ibrahim Afellay just arrived in January, and Thiago has been promoted to the first team permanently. Not to mention Jonathan dos Santos who is still with FC Barcelona B.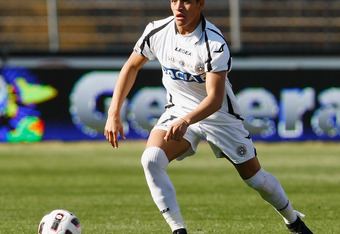 Maurizio Lagana/Getty Images
At any rate, none of the aforementioned is looking likely to dislodge Xavi, Iniesta or Sergio Busquets anytime soon.
Which poses the question: "Why is Pep Guardiola so adamant about his signing?"
The answer is as simple as it is obvious; Cesc is Catalan world-class player, by default must play for FC Barcelona.
According to a poll, not even the most ardent FC Barcelona supporter prefers Cesc over Thiago. A fact duly overlooked by the two Catalan madmen, Pep Guardiola and Sandro Rosell.
They want Cesc but not at all costs. FC Barcelona values Cesc at around €35 million whereas the Gunners evaluation of their captain is somewhere between €40-€45 million.
Normally it shouldn't be overly complicated to work out a deal but it is.
It certainly doesn't help to make bold claims, "We offered €40 million last year, and this year the value of the player has decreased" – Sandro Rosell.
Excuse me, but even I have read somewhere that Cesc Fabregas has an ongoing contract with Arsenal FC until the summer of 2014 at the very least. If he was in the last year of his contract, then and only then, I'd agree with Mr. Rosell.
But he is not.
Still, something like a long-term contract doesn't deter Rosell from submitting (relatively) low offers for a player we all know would hit the ground running with FC Barcelona.
Something that can't be said about FC Barcelona's other high profile transfer target, Udinese's Alexis Sanchez.
I have to admit; even I have a hard time defending the logic-defying transfer strategy of FC Barcelona. Apparently the club is willing to pay €40 million for a player who was worth a fraction of it 12 months ago.
It doesn't matter that the fee will not be paid in one installment, what matters is the grand total the purchase will cost in the end.
FC Barcelona is unwilling to match Arsenal FC's asking price but is entertaining the idea of shelling out €40 million for yet another benchwarmer? Has the world gone mad?
What's even more worrisome is the fact that both Cesc Fabregas and Alexis Sanchez made it very clear that they only want to join FC Barcelona. Even then, the club has shown nothing but blatant incompetence to take full advantage of their desire.
Whenever I hear a player wishing to join Real Madrid, he usually ends up there. For instance, when AC Milan's Adriano Galliani suspects to hear as much as a come-get-me-plea from transfer target, he'll work overtime to make it happen, at a reasonable price.
FC Barcelona's director of football on the other hand has nothing better to do than to announce the exact amount of the transfer funds, weeks ahead of the transfer window.
I assume Andoni Zubizaretta always loses in poker because he reveals his hand early on and still asks himself, "How did I lose that?"
It's incredible how FC Barcelona still maintains to be competitive when every other club makes new signings while the Blaugrana are still stuck with dead weight like Gabriel Milito, Alexandr Hleb, Kerreison etc.
If there's an area that definitely needs reinforcements, it's central defense. Buy a central defender for crying out loud and a decent backup forward, that's it.
In the summer of 2011 there's no need for the obligatory, marquee (forward) signing. Keep this team competitive not in the newspapers.
I don't like to talk about myself in the third person so here you go. I'm the Editor in Chief for Barca Blaugranes, the fastest growing FC Barcelona community on the web. Join us and follow me on Twitter @JubeiKibagame, if I approve of you of course.