Derek Jeter, Shannon Stone and the Ups and Downs of Sports
March 2, 2017
In the course of just three days, baseball saw tragedy and triumph.
The weekend has come to a close as I look back at my posts and texts, others' tweets and statuses. It's an array of highs and lows discussing the sporting world.
Two days after Rangers' fan Shannon Stone died falling from the stands, I was celebrating Derek Jeter's 3,000th hit. 
On Friday morning, I was sitting in the office of my new internship, watching SportsCenter. The news came on of Stone's fall. As people came and went with coffee, everyone stopped in their routine tracks, caught off guard by the shocking story. Then out of the kitchen, back to work.
That night I slid through my texts I had with my father, a long-time Mets fan and my long-time sports guru. We had briefly exchanged words after Stone's death. "So sad. life can be great but tragic. live life full and kind," my dad wrote.
I went to sleep thinking about his words and how Stone's day had started Thursday. He and his son dressed in Rangers gear, in the outfield stands: The quintessential father-son outing. Then my mind rattled to the moment before the moment. Reaching for a ball thrown into the stands from Ranger outfielder Josh Hamilton, simply to prize his son with. And then, in an instance, a fall would turn things around to an unforeseen woe.
...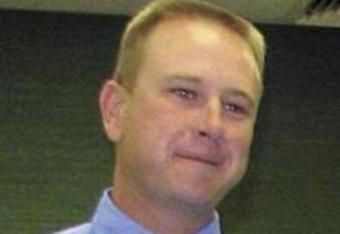 I've been a Yankees fan since I was little. The climb to 3,000 was permeating as it approached. And when it happened, I was ecstatic.
I spent all Saturday night watching clips of Jeter talking to the press, former Yankee legends and baseball icons praising him, and non-yankee fans respecting him. A text to my mom read, "Jeter is so happy, everyone is so happy [for him.]" 
....
Now the Jeter buzz has simmered down, and if not for an unnerving poll I stumbled across online (asking if Josh Hamilton was to blame), Shannon Stone may not have traveled back into my head. 
How did something so sad, so unexpected and heartbreaking, escape our minds. The moment Jeter's ball went soaring towards left field, stone's tragic fall was last week's news. It sounds callous, but if you're reading this now, I think you'll agree it's true. 
Like the games themselves, the world of sports is fast-paced and on the constant move. Milestones are made, records are broken and miracles happen. Just as fast as they come, they get replaced by the next greatest thing.  They go down in hard-covered sports anthologies, but we turn the channel to the next series, to the next number, to the next rising star.
We move quickly and we move on.
Like Friday, Monday morning comes with a cup of coffee and a quick glance at SportsCenter. Then, again, we'll move. Sportswriters will pitch the next story; broadcasters will preview the next game. 
For a brief moment, they'll be small office chatter on the past weekend. A weekend that had it's highlights—its reasons to verify that life is positive and sports are great. 
We celebrate Jeter. We celebrate the women's amazing win over Brazil. And now, we look forward to their chances in the semis and the finals. We look forward to the potential 29th 3,000-hit holder. We analyze, predict and hope. 
But for Shannon Stone, this past weekend is for remembering.