Tiger Woods: More Bad News on the Horizon for Tiger?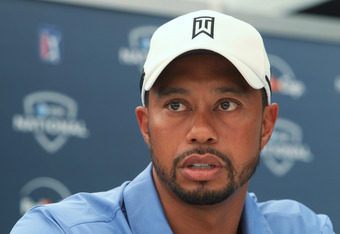 The last year and a half have been pretty horrible for Tiger Woods.
First there was the sex scandal. If the divorce from Elin didn't bother him very much then at least the loss of sponsors, damage to his image, and criticism from many in the media must have.
Coincidence or not, he hasn't won a single tournament in that span.
And if that wasn't enough, the injuries to his neck, knees, and Achilles have seemingly taken a toll on him, costing him appearances at the US Open, British Open and still counting.
Still, those may prove to be nothing compared to what lays ahead.
Today, Anthony Galea pleaded guilty to charges stemming from an investigation over bringing Human Growth Hormone into the country. Galea, a Toronto-based sports medicine physician, has admitted to treating several sports stars, including Alex Rodriguez, Takeo Spikes, Jamal Lewis, and Tiger Woods.
Now it has yet to be proven that such treatments included the use of HGH and Lewis has flat out denied that possibility.
But now that Galea has pled guilty, who knows what testimony, confessions, and documents may come out down the road.
Even if they are baseless, completely speculative, and ultimately untrue, it's another thing on Woods' plate, and one that can't help but further be a strain on his psyche.
It's one thing for people to challenge Woods' future in golf, quite another for people to challenge his past--which conspiracy theorists out there will probably do: was Tiger on HGH or steroids during his incredible decade of dominance? (Such a rumor would probably swell considering the mounting injuries Tiger's suffered the past few years.)
I'm not ready to take either side: Tiger has proven to be a much different man than the persona we knew in the past, but just because he was a patient of this doctor doesn't mean Galea loaded him up with anything illegal.
Still, for Woods, it seems that when it rains, it pours.
Most recent updates:
This article is
What is the duplicate article?
Why is this article offensive?
Where is this article plagiarized from?
Why is this article poorly edited?