Tennessee Titans: How Each 2011 Draft Pick Fits into the System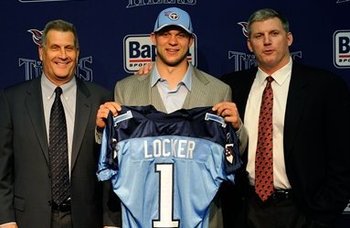 For better or worse, the Titans' 2011 Draft will be synonymous with Jake Locker
There is little doubt that for the Tennessee Titans, the focal point of the 2011 draft was, and will always be Jake Locker. Indeed, the fates of the franchise and its quarterback of the future are irrevocably intertwined. Yet in spite of the necessity for teams to draft shrewdly in the first round, it is important to consider that each year, dozens of starters and solid contributors come out of the subsequent rounds of the draft.
Obviously, the quarterback position is one of vital importance for any team that hopes to compete in the league, and was one of tremendous concern for the Titans. But the franchise also addressed some other significant personnel needs in the draft.
Here is a brief evaluation of each of the Titans' draft picks and a prediction of how each will be used in the Titans' new scheme.
Round 1: Jake Locker, QB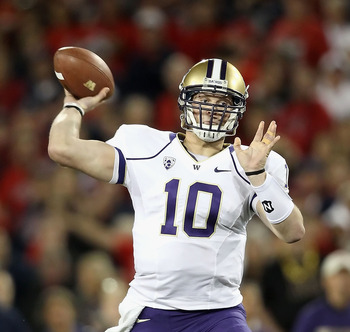 Christian Petersen/Getty Images
The Titans' selection of Jake Locker at No. 8 overall in the draft has been subjected to much ridicule and prognostication. The organization clearly thought that this was their man, and wasted no time securing his rights. Only time will tell if their assessment of his skills and qualities were accurate or if this pick was an enormous reach, as many believe it was.
Even if Locker's future is shrouded in mystery, it has become abundantly clear that the Titans' options at QB are severely limited. With the departure of Vince Young a foregone conclusion and the recent announcement of Kerry Collins' retirement, it has become increasingly likely that Locker will be called upon to contribute to and even lead the Tennessee offense this season.
It is probable that, assuming there is a free agency period, the Titans will attempt to sign a veteran QB to start ahead of Locker. However, even this does not preclude Locker from contributing or even starting at some point in 2011. One need only look back as far as the 2006 season for precedent, when the poor performance of Kerry Collins prompted coaches to call upon first-round draft pick Vince Young to lead the team.
Expect to see Locker in action often in 2011, as his rare talents and leadership skills will be needed to guide a team hampered by rebuilding in a lockout year. Even if a veteran QB ends up ahead of Locker on the depth chart, he should see the field frequently.
Don't be surprised to see the coaching staff insert Locker into games regularly to get his feet wet diagnosing defenses at game-speed, regardless of the presence of an alternative starting QB. In all likelihood, new offensive coordinator Chris Palmer will design a number of unique packages to utilize Locker's mobility.
These notions, along with the general weakness and age of the free agent QBs, indicate that we very well could see Locker as the Titans' starting QB by Week 10.
Round 2: Akeem Ayers, LB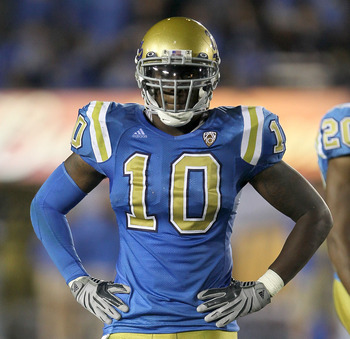 Stephen Dunn/Getty Images
If the Titans' first-round draft selection opened the flood gates of ridicule and scrutiny, then their second-round pick closed them just as quickly. In the second round, the franchise addressed a key position of need and netted themselves a blue chip prospect with the selection of Akeem Ayers.
Ayers was considered by many prognosticators to be worthy of a first-round grade. His stock fell slightly after a bit of a lackluster performance at the combine, and due to the circumstances of many teams selecting linemen in the first round.
The end result is that the Titans stole themselves a first-round talent and a gifted linebacker who should become a heady playmaker in the NFL. Ayers has demonstrated that he is a versatile athlete who can rush the passer or drop into coverage. He seems to have the skill set to fit in virtually any defense, but Ayers ought to be comfortable in the Titans 4-3 after playing in a similar scheme at UCLA.
Titans fans are all too familiar with the inconsistent and underwhelming performance of the linebacking corps since the departure of Keith Bulluck.
Between Ayers' NFL-ready physical tools, the weak performance of Tennessee's linebackers, and the possibility of corps-leader Stephen Tulloch's departure in free agency, we should anticipate seeing a great deal of Akeem Ayers in the 2011 campaign.
You can expect to see Ayers in action for a multitude of defensive packages including run and pass blitzes, coverage, and even nickel sets. Don't be surprised to see Ayers in the starting lineup at some point in 2011. If his college career was any indication, Ayers should become a playmaker and a leader on a defense that desperately needs such a player.
Round 3: Jurrell Casey, DT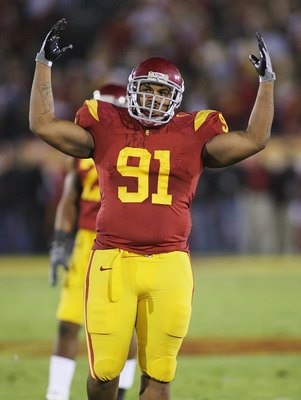 Jeff Golden/Getty Images
Most fans and draft experts agreed that one of the Titans' primary needs going into this offseason was on the defensive line. If recent history is any indication, much of the Titans' success hinges on the ability of the defensive front to penetrate and disrupt the opposing offense.
Jurrell Casey should help the Titans do just that. He is a big, powerful DT with a high motor and a great work ethic. Although some question his height, he weighs a hefty 300 lbs and yet displays exceptional quickness for a defensive lineman. Casey's pass-rushing skills need polishing, but he has shown a high aptitude for stuffing the rush.
Casey should be a great addition to a D-line rotation which has really struggled to assert its identity and perform effectively since the departure of Albert Haynesworth. If his performance at USC was any indication of what's to come for Casey, he should see the field quite a bit in his rookie season.
Look for Casey to rotate in on many short-yardage and goal-line packages initially, and don't be surprised if his performance nets him more playing time as the season progresses.
Round 4: Colin McCarthy, LB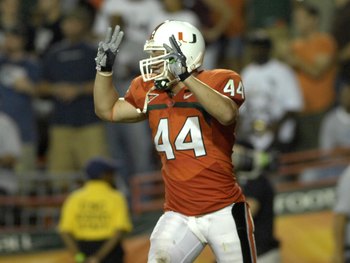 Al Messerschmidt/Getty Images
When the Titans elected to use two of their first four draft picks on linebackers, a couple of things became clear: upgrading the linebacking corps is a priority for the new coaching staff, and the franchise's management is concerned about the possible departure of Stephen Tulloch.
Enter: Colin McCarthy.
McCarthy is a tough, versatile linebacker who can play on the outside or the inside behind the lines. He had a productive college career and could transition to the NFL successfully because of his instincts and football IQ.
McCarthy's ability to get on the field and contribute in 2011 should be fundamentally tied to Tulloch's decision whether to remain in Nashville or take his skills elsewhere. Should Tulloch sign with another team, McCarthy will almost certainly get a lot of snaps as an MLB and have an opportunity to make an impact during his rookie campaign. But if the Titans are able to retain Tulloch, it is likely that McCarthy will be relegated to special teams and backup duties.
Round 4: Jamie Harper, RB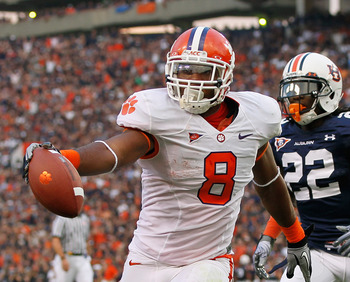 Kevin C. Cox/Getty Images
With their first compensatory selection, the Titans opted to provide themselves with another option behind Chris Johnson. Johnson's well-documented elite abilities have entrenched him as the Titans' starting running back. Yet C.J.'s workload over the last two seasons has been excessive.
It would behoove the Titans to balance their running attack by spelling C.J. more often and preventing his promising career from being cut short. But this is contingent upon there being an effective and consistent short-yardage back on the Titans roster.
Jamie Harper is hoping that he can fulfill this role. On paper, Harper fits the profile. He is a powerful back who carries more of a load than either C.J. or Javon Ringer, who has played well in relief of C.J., but whose stature is similar and not intimidating.
Harper has the physical tools to be a productive RB in the NFL but, as of now, he is a raw specimen. He catches the ball well out of the backfield, but must prove his dependability. If he learns the offense's pass-protection packages quickly, Harper could become a solid third-down back and a welcomed contributor.
However, Titans fans should hope that C.J. has another monster season, which will likely mean limited attempts for Harper in 2011.
Round 5: Karl Klug, DL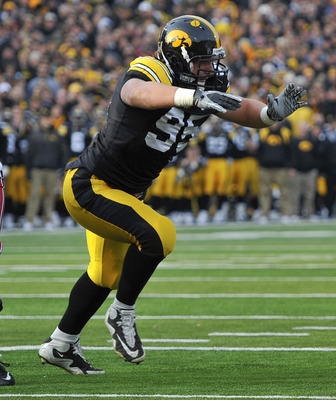 David Purdy/Getty Images
Continuing the trend of selecting defensive players, the Titans further augmented their D-line with the selection of Karl Klug in the fifth round.
Klug is another versatile player who makes up for some of his physical shortcomings with experience and effort. He has a nose for the ball and can play either DE or DT, although one would think that he is a bit undersized to play tackle in the NFL.
There are often pleasant surprises that come from the later rounds of the draft (e.g. Alterraun Verner and Marc Mariani from a year ago) and Klug's fate is far from sealed. Yet, with the return of Derrick Morgan (the Titans' 2010 first-round pick) to the D line, it would seem that Karl Klug is destined to spend 2011 on special teams—barring a plethora of injuries to the Titans' defensive front.
Round 6: Byron Stingily, OT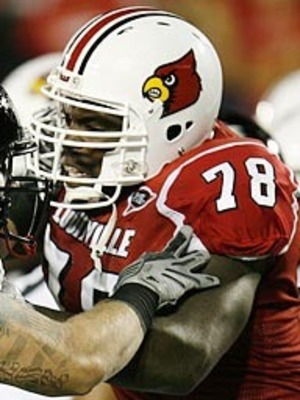 In the later rounds, the Titans sought to bolster their roster with depth at some key positions.
In order for Tennessee to be competitive, they must have an effective offensive line to help create opportunities for the dynamic Chris Johnson.
Byron Stingily is a massive offensive tackle who can provide some depth on the O-line and help ensure that there are big bodies to open holes and keep defenders away from C.J.
Round 7: Zach Clayton, DT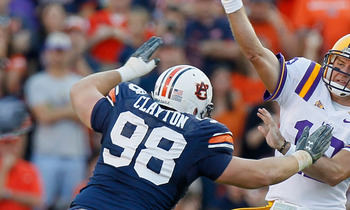 Kevin C. Cox/Getty Images
With the late-round selection of Zach Clayton, the Titans sought to add depth to the heart of their defense.
Tennessee has earned a reputation as a team that develops raw D-line prospects and transforms them into polished performers. With the addition of Tracy Rocker to the Titans' coaching staff, this is a tradition which should continue, and Clayton could very well be the beneficiary of this precedent.
Round 7: Tommie Campbell, DB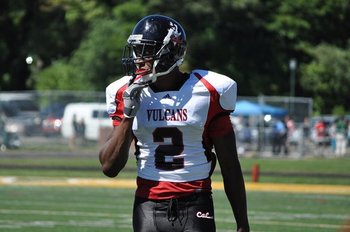 It will almost certainly be an uphill climb for DB Tommie Campbell to fight for a roster spot with the Titans in 2011.
Nonetheless, Campbell's speed and abilities were enough to prompt the franchise to draft him with their final compensatory pick.
Injuries have been a problem in the Titans secondary in recent past, so having promising talent on the bench is a necessity.
Conclusion: Lots of Young Talent on Defense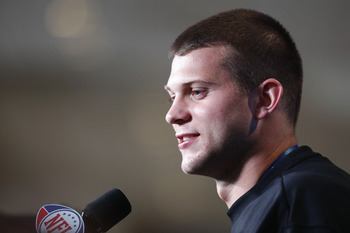 Joe Robbins/Getty Images
In spite of the fact that the 2011 draft will be forever tied to the success of QB Jake Locker, in the big picture the Titans actual focus was on procuring an abundance of young talent on defense.
Only time will tell, but in the end, this could end up being a successful draft regardless of how well Locker performs. The Titans defense should be formidable with talented young players such as Akeem Ayers, Jurrell Casey, and Karl Klug wearing powder blue for the foreseeable future.
Keep Reading

Tennessee Titans: Like this team?