Philadelphia Eagles: The 10 Dallas Cowboys Eagles Fans Love To Hate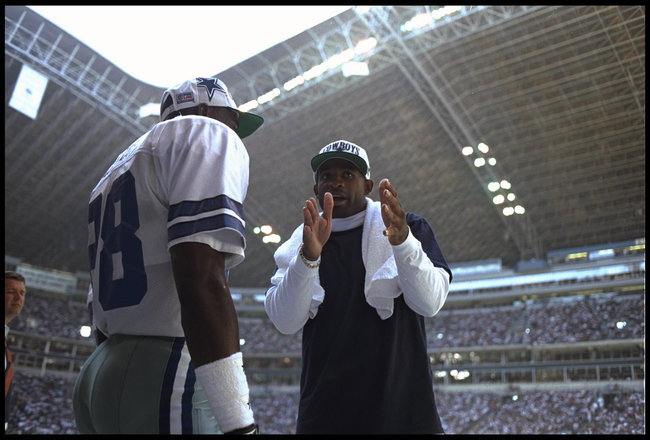 Al Bello/Getty Images
Growing up in the Philadelphia area, my dad never sat me down and said things like, "Son, you're going to be an Eagles fan, and you must hate everything about the Cowboys."
The message came through loud and clear at family gatherings.
I remember one Thanksgiving when the Eagles played the Cowboys.
It was your standard Thanksgiving feast with all the fixings. The parents were set up at one table, and the kids stashed to the side at their own table.
The one thing I found odd, but incredibly awesome, was a TV set up next to the kid's table.
Back in 1989, we didn't have a high-def TV. This bad boy couldn't have been more than 16 inches, and the picture resembled something you might see on a YouTube video posted via cell phone.
I had no idea the game would be known as "The Bounty Bowl" due to Eagles head coach Buddy Ryan putting a $200 bounty on Cowboys kicker Luis Zendejas.
The only thing I noticed was the scoreboard and my grandmother.
The Eagles eventually won 27-0, and my grandmother never heard the end of it because of her allegiance to the Cowboys.
That day sort of put things in perspective for me, even though I was only a 7-year-old brat.
I could either hop on board with all the Eagles fans or join Mommom being ridiculed.
As it turned out, Mommom saw her team win a bunch of Super Bowls as the rest of us piled up the hate for the Dallas Cowboys.
No.10: Terrell Owens
Ronald Martinez/Getty Images
In 2004, Terrell Owens arrived in Philadelphia and his presence was immediately felt.
T.O. scored three touchdowns against the Giants in the first game of the year and went on to score 11 more times before going down with a sprained ankle and fractured fibula at the hands of Dallas Cowboys safety Roy Williams' horse-collar tackle.
Owens miraculously played in the Super Bowl and caught nine passes for 122 yards.
He was in a hero in Philly.
A couple months later, he demanded more money, and all hell broke loose.
T.O was a distraction, and he divided the locker room.
A majority of the fans hated him and were glad when he finally left town. When Owens landed a deal with the Dallas Cowboys, it only added fuel to the fire.
In his first game back to Philadelphia, a parade was held where fans carried a casket mocking the once-loved receiver.
Following an accidental overdose with pain medication, fans began to chant O.D. (overdose) to the beat of Ole, which at one point was used to chant T.O.
Despite all of the hate, I have to admit, he is one of my most favorite NFL players past or present, and I can't bring myself to put him higher on this list.
No. 9: Joe Avezzano
Ronald Martinez/Getty Images
This is where the venom begins to flow.
Don't read the name and try to figure it out. Look at the picture for a minute and try to piece it together.
Let me walk you through a scenario.
David Akers booms a kickoff to Kevin Mathis who takes it from the goal line and returns it to Dallas' 30-yard line.
Out onto the field comes a raging white-haired manic.
Can you finally picture special teams coach Joe Avezzano?
It may sound weird to put a special teams coach on this list. But when you factor in that every Eagles fan wanted to ring his neck, he has to go on the list.
No. 8: Tony Romo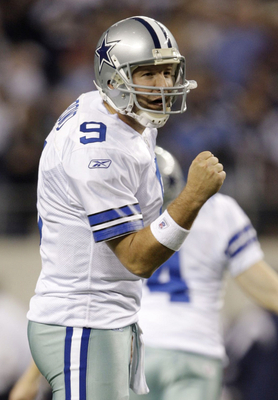 Jamie Squire/Getty Images
There isn't one thing in particular that makes Eagles fans hate this mutt.
It's annoying to hear about the hype surrounding him, even though there is little success to back him up.
The whole Jessica Simpson and Carrie Underwood fiasco made you realize he cashed in on his title of being the Dallas Cowboys quarterback.
It reminded me of the president at Phi Mu Delta who acted like he carried weight and thought it would land him a girl despite the fact he was a complete loser.
Even his golf game bothers fans.
Romo tries to qualify for the U.S. Open, and it drums up attention from the national media.
Similar to his quarterbacking abilities, the hype is more noteworthy than the outcome.
No. 7: Roger Staubach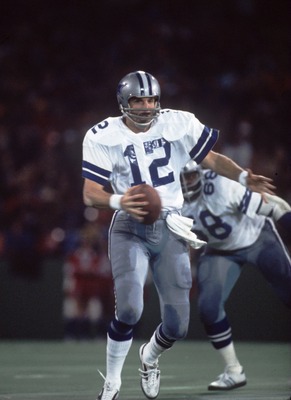 Getty Images/Getty Images
No one is exactly sure how the Cowboys earned the title of "America's Team," but it occurred sometime in the 1970s when Roger Staubach was the quarterback.
At that moment, it didn't matter who the quarterback was because he was going to be the face of the franchise or better yet, "America's Team."
The unbeliveable smugness of such a moniker will draw enough hate to last for several generations regardless if it's warranted.
If Dallas really is "America's Team," you can consider the Eagles the least partiotic Americans or the largest group of traitors before we acknowledge such a thing in our book.
No. 6: Lee Roy Jordan
I never heard of Lee Roy Jordan, and odds are pretty good anyone under 45 is in the same boat.
So how can someone so obscure be this hated?
According to my old man, Jordan gave Eagles back Timmy Brown a cheap shot to the face, which broke his jaw and knocked out some of his teeth.
I looked up the story because, as he gets older, some of the details get a little fuzzy. Sure enough, it was true, except for the teeth part. Jordan only loosened up some of his Brown's chicklets.
Regardless of where you read the story, Brown says Jordan's cowardly act came as a payback for Brown returning two kicks for touchdowns the previous season.
Jordan took the title as the most-hated Cowboy back in 1967.
Since then, five have passed him.
No. 5: Jimmy Johnson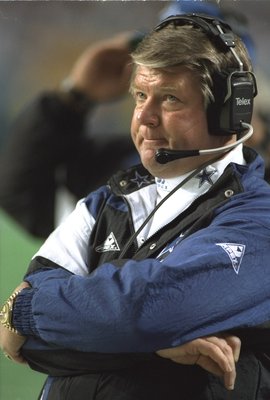 Jonathan Daniel/Getty Images
We don't hate Jimmy Johnson because he picked the Cowboys up from the canvas and won two consecutive Super Bowls.
We hated Jimmy long before any of that went down.
Our hate for him actually began on that fateful day when we gathered together for Thanksgiving back in 1989 and witnessed Johnson whine like the little female dog he is.
The best part about this hairspray-infested, ExtenZe-totting punk is he still gets worked up about the Bounty Bowl and what the fans did to him in Bounty Bowl II.
Check out this link to hear what it sounds like when she's in heat. There's even a fire logo in the video to prove she really wants to mate.
No. 4: Jerry Jones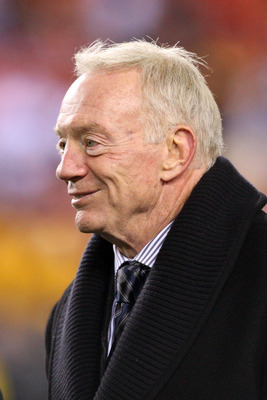 Jim McIsaac/Getty Images
You may think Jerry Jones is smiling, but his face is actually stuck in that position after his facelifts.
Similar to Jimmy Johnson, Eagles fans don't hate Jones because of his Super Bowls.
We can't stand him because he always thrusts himself into the spotlight and wanders down to the sideline trying to show off the latest miracle his doctor performed on his mug.
His act feels fake and contrived. He has a certain smugness to him and just looking at him makes you feel like you need to shower for at least an hour.
Jones is the one person on this list who is hated by a fair amount of Cowboys fans as well due to how he fired Tom Landry.
No. 3: Deion Sanders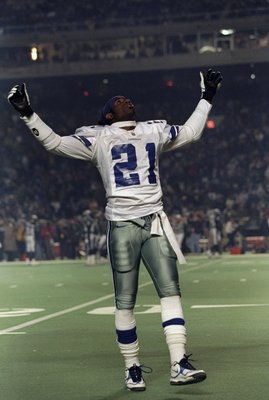 Jed Jacobsohn/Getty Images
Eagles fans will admit he is the best cover cornerback to ever play the game.
We will then point out he is the biggest pu-nanny nanny to ever put on a pad—I mean put on the pads.
Eagles fans respected players like Emmitt Smith, Troy Aikman and Daryl Johnston because they played the game well, and more importantly, they played tough.
No. 2: The Fans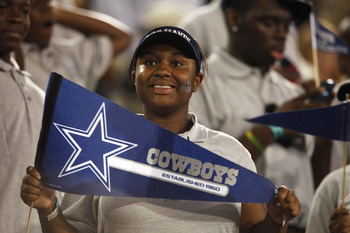 Joe Robbins/Getty Images
Go back to your youth when you would play pickup basketball, baseball, football, street hockey or whatever game you could play in your neighborhood.
Everyone shows up and goes through some sort of warm up.
Before teams get picked, there is a kid who tells everyone how good he is.
As the game unfolds, it's apparent he sucks, and your team is beating him like a drum. The kid makes up an excuse about his elbow being sore and how he's normally great.
Come back to present day.
The kid you played against grew up to be a Cowboys fan.
When the 2011 season starts, Cowboys fans will be everywhere, and they will tell us about how great they are.
As things begin to unfold and their season crumbles, they will make excuses and go into hiding.
Prior to hibernating for the winter they will inevitably say, "We have five Super Bowls, how many do you have?"
Hopefully, they've been watching those Super Bowl DVDs because we all know they haven't been watching the Cowboys do a damn thing in the playoffs for over a decade.
This isn't directed at Cowboys fans who live in Dallas because you're supposed to support your hometown team
This is directed more at Cowboys fans who live in Philadelphia, New York City, Atlanta, Chicago, L.A. and other major metropolitan areas that have an NFL team.
Their desire to support a team with five Super Bowls reveals a lack of character and how they are nothing more than bandwagon fans looking for the flavor of the week.
If you don't believe me, tell me why most Cowboys fans like the Lakers, Celtics, Yankees, Red Sox Duke basketball, North Carolina basketball, USC football, Florida football or some combination completely unrelated to Dallas.
No. 1: Michael Irvin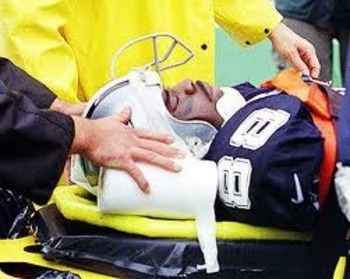 Michael Irvin was the master of celebrating a first down reception as if it were the game-winning catch in a Super Bowl.
The constant showboating and flamboyant personality made every Eagles fan wish they could lay him out for good.
Obviously, a situation like that would never present itself.
When Irvin went over the middle at the Vet on Oct. 10, 1999, we got the next best thing.
Irvin jammed his head into the hard turf, and he wasn't getting up.
We cheered.
Actually, we celebrated.
After the game, fans learned his career was over, and we celebrated again.
And to be honest with you, there are few Eagles fans who actually regret the enjoyment we felt on that day.
Does it make us a little sick in the head? Does it make us terrible human beings? Does it make you feel bad for us?
Sure does.
Keep Reading

Philadelphia Eagles: Like this team?