15 Ways to Make Sports Sexier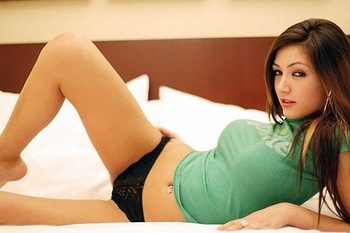 Now, I know what you are thinking—why do sports need to be sexier? They are already awesome as it is!
I can't argue with that.
But I can say this: Who cares if sports are already awesome? Why not make them even better? And why not make them better by making them sexier? And why not see how many rhetorical questions I can ask before you stop reading?
Wait, forget that last question.
Anyway, I've devised 15 superfluous and totally indulgent ways to make sports even sexier for your enjoyment.
You're welcome.
15. More Sideline Reporters Like Erin Andrews!
14. Make Pole Dancing an Olympic Sport!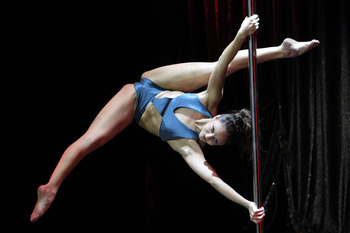 13. Replace Colin Cowherd with Someone Akin to Michelle Beadle!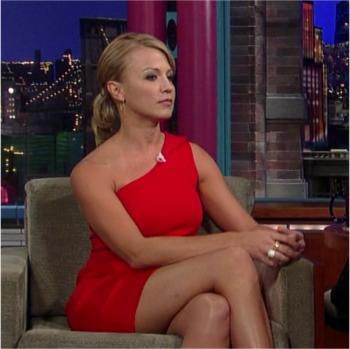 This is a no-brainer, right?
Play Volleyball, but on Sand in Bikinis!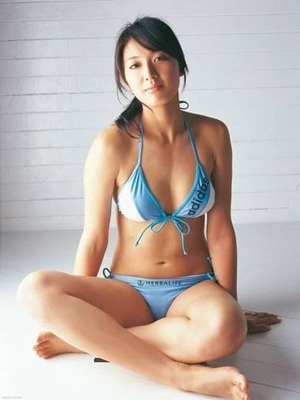 Wait, this already exists.
Thank God.
(Miwa Asao pictured)
12. Sexy Zamboni Drivers!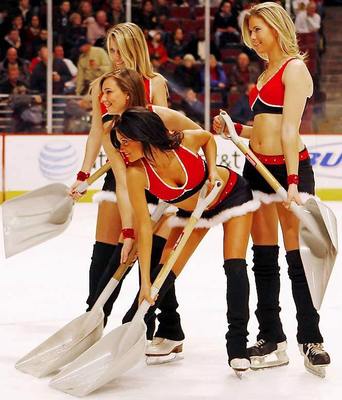 Why stop with sexy "Ice-shoveling Girls?"
Throw them on the Zamboni during intermissions while you are at it for some hot ice-smoothing action!
Because honestly, the Zamboni experience can always be spruced up.
11. Make Mud Wrestling a Professional Sport!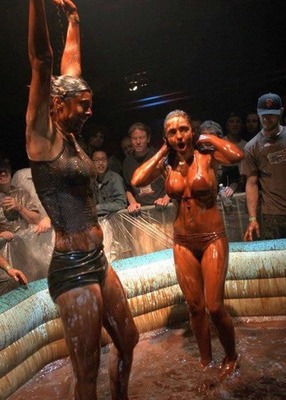 And I'm talking a real sport here, people, following actual wrestling rules: Points for takedowns, reversals, victories by either pin or outscoring your opponent, etc.
Real wrestling has never entered the professional realm in a meaningful way (beyond elements of it being utilized by MMA fighters)—why not bring it to the forefront of the sports landscape in a hot, muddy way?
10. Sexy Beer Girls!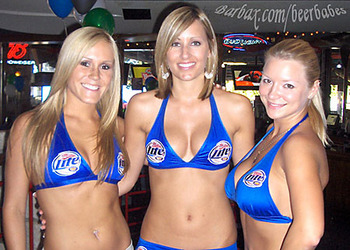 Listen, beer men are a part of the wonderful tradition of attending a game, I get that.
But I'll give you a choice:
You could have the ladies to the left, or you could have this guy.
It's a pretty easy choice, right?
Have Female Tennis Players Wear Sexy Outfits!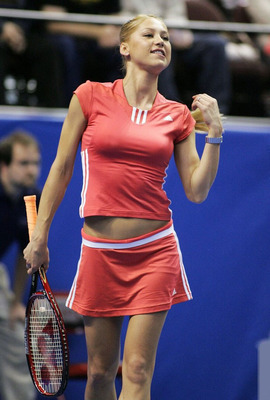 Oh yeah, they already do this as well.
Life is good.
9. Sexy Kickers!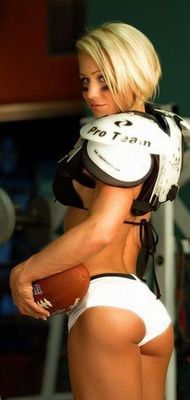 Listen, is anybody going to really miss goofy male kickers if we trade them with sexy, female ones in cut-off versions of team uniforms?
For you purists out there, I'm sure there are plenty of hot ex-soccer players that would sign up for this, so teams wouldn't totally sacrifice their kicking games.
Fans would never want to see a two-point conversion again.
8. Make Strip Cup a Professional Sport!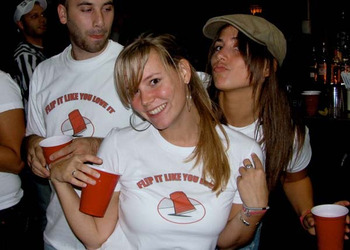 What is Strip Cup, you ask?
Well, it is a game (I think) I just invented that combines flip cup with stripping. In essence, every time a team loses a round of flip cup, one player from that team strips down to lingerie (let's have seven ladies playing per side).
Once a team has all of their ladies stripped down to lingerie, they remain scantily-clad and the game for them becomes Elimination Cup, in which each round lost costs them one player (while the other team doesn't lose a player for a loss until all of their players are in lingerie).
The team that runs out of players first loses the match (or you could do several matches, like a best-of-three).
That sounds like an Olympic sport to me.
Photo from Coed Magazine
7. Make Beer Thong a Professional Sport!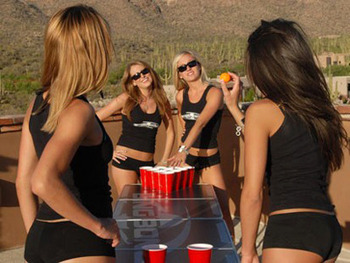 Again, a game (I think) I made up, combining beer pong and stripping:
Basically, it's just like Strip Cup, but each time a team makes a cup, one player on the other team removes an article of clothing (six cups would be equivalent to a skirt, pair of stockings and shirt for each player, which of course is the official uniform of Beer Thong).
Once a team is stripped, they lose that round and reset their cups. They remain that way until they sink all of the other teams cups, when the game resets. This means that the team that won the first game can beat the losing team multiple times before the game resets.
Okay, who cares about the rules? It's professional Beer Thong—it's all about having fun!
Photo from Coed Magazine
Hot Ringside Girls at Fights!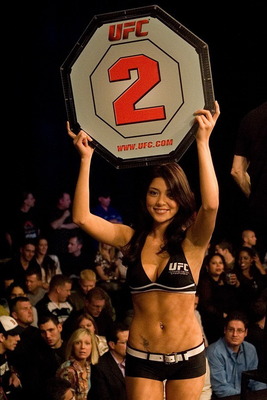 Yup, this already exists. So many good ideas have been taken.
Oh, and I think I love you, Arianny Celeste.
That is all.
6. Bikini Races!
Enough of the sausage party—I say we go for the Bikini Race instead! I would go watch that right now.
Don't worry, I'm not gonna freak out or anything if you don't want to join me.
5. Ladies Night at the Game!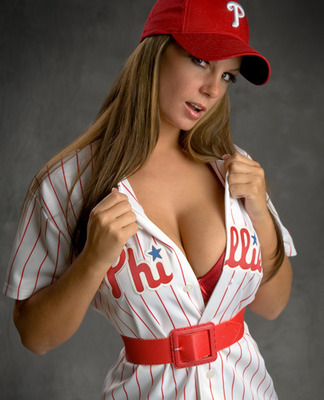 Here's the drill: Ladies get a discount on drinks at the game if they show up sporting the team's gear.
Thus, you get more beautiful ladies in the stands who are also fans of the team, which is the sexiest type of woman there is in the first place.
This makes way too much sense.
4. Misa Campo!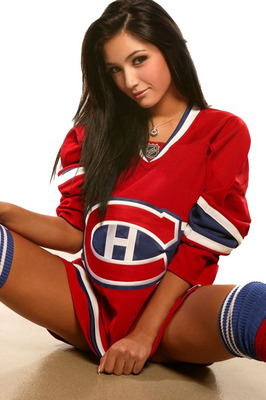 Honestly, I don't have an idea for this other than seeing more of Misa Campo (who also appears on this slideshow's introduction slide).
I'm on a personal mission to introduce as many people to Misa Campo as possible, as I think she is one of the most gorgeous models out there.
So show up for some sporting events, Misa, and just walk around or something—the game will instantly be better.
Hot Ball Girls at Tennis Matches!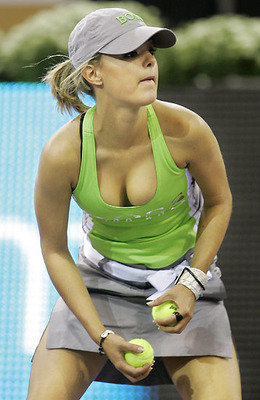 3. Sexy Referees and Umpires!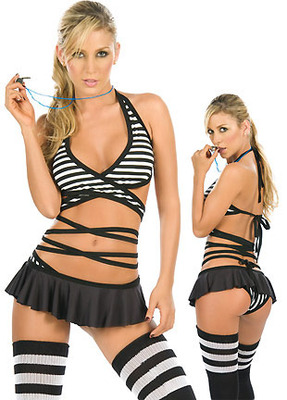 How hard could it be to train some beautiful women on the ins-and-outs of the sport, throw a bikini on them, and start playing?
I'll bet athletes would argue calls a whole lot less. Distraction might be an issue, however.
2. Lingerie Softball! And Basketball! And Soccer! And Hockey?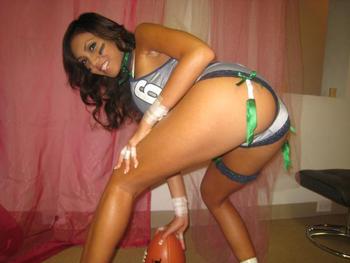 Well, maybe not hockey, unless you can get some high-end talent.
But if you can have Lingerie Football, why can't you incorporate that same idea for other sports?
(Caya Ukkas pictured)
1. Make the DH a Designated Hottie!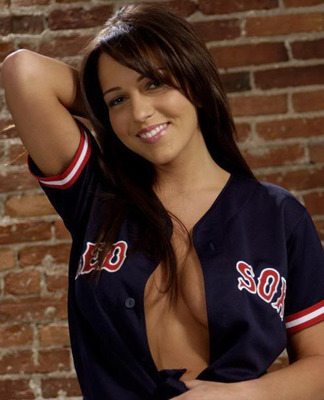 First of all, having a designated hitter in the American League is stupid. Pitchers should hit—it adds substitution strategy and forces pitchers who throw at hitters to step to the plate and potentially get hit themselves.
But if you are going to insist on a DH, why not make it a designated hottie? They would suck at hitting just like pitchers do, they wouldn't play the field, and they would bring joy to fans everywhere.
Bud Selig, if you are reading this (you aren't) you should make this happen. Preferably sooner than later.
Be sure to hit me up on Twitter (@TRappaRT) along with the entire B/R Swagger team (@BR_Swagger).
Keep Reading