Manchester United Transfers: A Look at Their 3 Signings so Far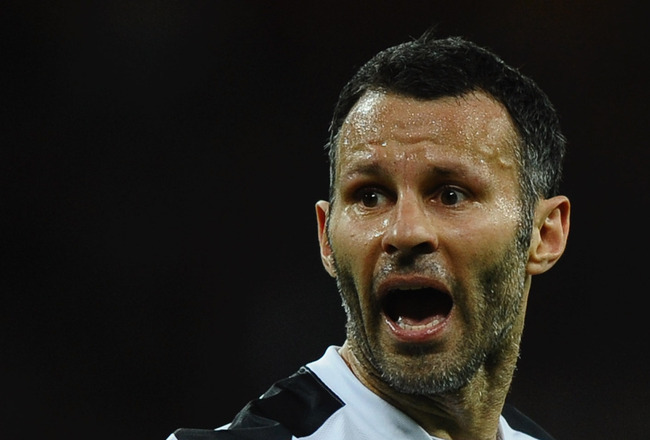 Laurence Griffiths/Getty Images
Now that the July 1st date has past, teams can now officially buy and sell players until Aug. 31st. Because of this relatively short time frame, there usually is a flurry of activity as teams attempt to fill all their holes before the domestic season starts.
Manchester United were one of the quickest movers this offseason and have already signed three significant names. The champions of England are certainly not resting on their laurels, and they realize that next year's title race could be much more difficult than last year's cake walk.
Despite winning the Premier League and reaching the Champions League final, the squad did have some deficiencies, some of which have already been addressed by said signings.
Instead of making another slideshow simply speculating about who the Red Devils are going to sign in the near future, let's take a look at the three men who they have already brought in for big bucks.
Phil Jones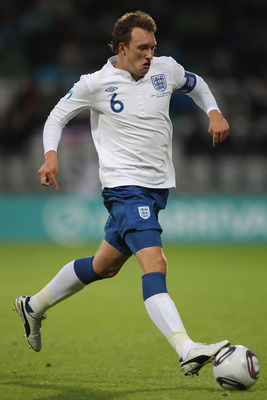 Michael Steele/Getty Images
At age 19, this can be seen as a move for the future.
However, the £16.5 million price tag may say something complete different.
In a surprising move to many, Manchester United spent the extra cash necessary to pry away center-half Phil Jones from Blackburn Rovers.
United's center-back pairing is among the best in the world, so it's not like they needed a starter at this point. However, given the potential Jones has, along with the always precarious health of Rio Ferdinand (31 league appearances over the past two seasons), some insurance was surely needed.
Many argue they probably overpaid for Jones' services, and looking at his stats from last year would certainly back up that argument.
This article shows about 10 of the best defenders in the Premier League and how they compare to one another. For the purposes of research, Jones was put on this list to see how he compared.
Of course, we know Jones shouldn't be penalized for not being as good as Rio, Michael Dawson or Gary Cahill. Jones is very young and could very easily become a much better player than all three names above.
But at the moment, he is an unfinished problem and is coming off a pretty serious injury that cost him the second half of last season.
That said, it was a good decision to bring Jones in. He will add some quality depth to a position that is lacking. If Rio or Vidic gets injured this season, fans can be calm know they have a guy like Jones to step in and settle thing down.
If they paid the few extra pounds, so be it. That's the way the market works sometimes. United fans are excited at the prospect of having an all-English duo of Jones and Chris Smalling leading the defense for the next decade. They should be.
David de Gea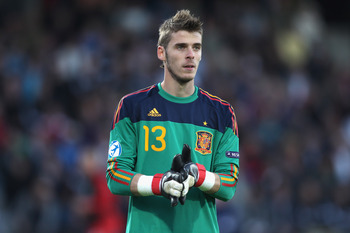 Michael Steele/Getty Images
After six long years of Edwin van der Sar guarding the posts at Old Trafford, it was finally time to move on.
The 40-year-old legend finally hung up the cleats after United's loss in the Champions League final, capping a 21-year career spanning over 800 appearances with four teams. He was an outstanding keeper for a very long time and will certainly be missed by fans and players alike.
Realizing that there was no viable first-team keeper left on the roster following van der Sar's departure, United moved quickly to grab Spanish under-21 international David de Gea from Atletico Madrid for a massive £18 million.
At 6'4", he is an imposing figure with few weaknesses in his game. De Gea is already being compared to the man who he is replacing at Old Trafford.
It's difficult to quantify how many points over a Premier League season a top-shelf keeper saves, but having de Gea will be a calming figure in goal that should inspire confidence from the rest of the team.
Unfortunately for him, he will probably suffer the same fate as Pepe Reina and never make a long-term appearance for the Spanish team until he's 30 (thanks Iker Casillas), but de Gea has quickly blossomed into one of the 10 best keepers in the world and is a solid addition to a team that was looking for a long-term answer at the goalie position.
By signing such a young keeper, United hope de Gea will be a part of the next 15 years of trophies and success at Old Trafford. By the looks of things, I wouldn't bet against it.
Ashley Young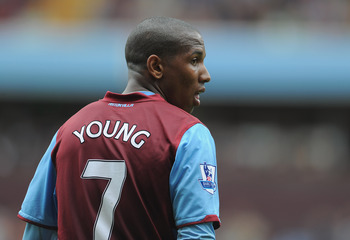 Michael Regan/Getty Images
Excellent wingers are often a rare commodity in the English game. Manchester United now have two of the best.
Nani stormed onto the scene last year after a tumultuous time to begin his United career, helping the Red Devils capture No. 19. His versatility on either wing creates matchup problems, and his nine goals demonstrates his ability to put away the occasional chance.
Despite his presence, there was something lacking across the midfield for United. In the occasional game Nani would be marginalized and Wayne Rooney would have to come all the way back to the halfway line just to create an attack from midfield.
In an attempt to solve this, along with the steady decline of Ryan Giggs, United added an attacking option this summer by signing Aston Villa's Ashley Young for about £20 million. The winger has slowly risen up the English ranks and has now joined the best club in the country and also has 15 caps for England.
Young is a dynamic player that can change a game at the drop of a hat, and Manchester United are far better now that he is wearing their colors. He should realize his full potential at Old Trafford and become a major force for the next five to 10 years.
While the middle of the park probably still needs strengthening, United have a pair of wingers that are going to terrorize opponents for the entire season.
Keep Reading

Manchester United: Like this team?