20 Sports WAGs on the Prowl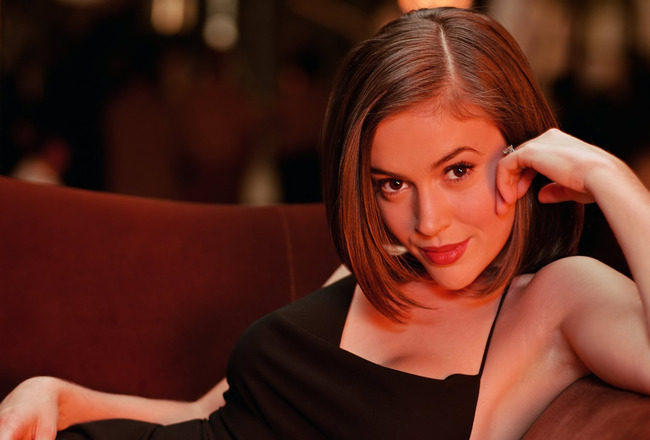 Some women just can't get enough of athletes.
Like that chick we all hate but would sleep with anyway, they continue to repeat their past mistakes, continuously dating the same type of man again and again.
I see the appeal. Athletes have money, and some of them are even good looking, though they don't need to be.
These women just stay on the prowl, looking for their prize, hoping that their engagement will stick, and their marriage won't end in heartbreak.
It will.
They say once you go black, you never go back. But what they should say is when you go athlete, you never go smathlete.
And that was officially the last time I try to come up with a saying. You have to understand, my mother dropped me into a bean burrito as a child.
It's not my fault.
The following is 20 WAGs on the prowl.
1. Alyssa Milano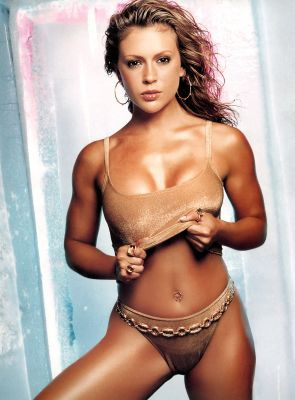 Alyssa Milano has been linked to a few athletes, including Carl Pavano, Barry Zito, Bradley Wayne Penny and Derek Jeter.
She loves baseball and even has her own MLB blog. Plus, she has her own line of sports clothing.
She's a hot woman who loves sports. Is there any doubt that she'll end up with an athlete someday?
2. Amber Rose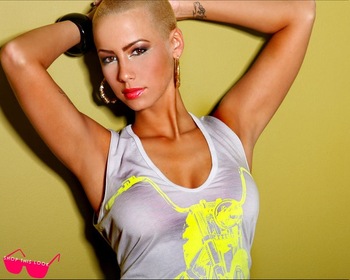 Amber Rose is a model who is best known for dating that guy with some complex or mental condition or something. I think he raps, but I'm not sure. I listen to rock.
For a time she was with Reggie Bush, and apparently they were "each other's rebound[s]." She was even spotted with Amare Stoudemire once.
She's currently dating Wiz Khalifa, who I assume is some kind of powerful genie. But I expect she'll be making her way back to an athlete soon enough.
3. Ana Ivanović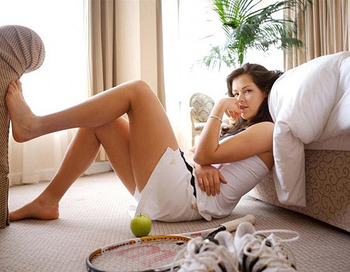 Ana Ivanović used to be No. 1 in the world of women's tennis.
Then, she met Australian golfer Adam Scott, and everything fell apart.
She would end up falling down in the rankings, and to remedy this, she left his ass. That'll show him to distract a woman when she's trying to work.
She's single now, and just OK at tennis. I know what you're thinking: Why would she date another athlete?
Because she sucks now! Therefore, there's no distraction. And she won't so much prowl as she will sulk, probably down the street. In the rain. With a wedgie.
And right to another athlete.
4. Brittny Gastineau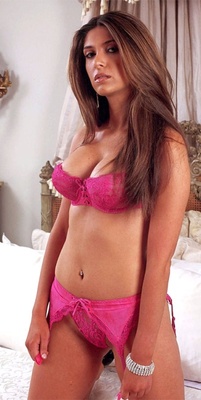 American model and socialite—I still don't know what that is—Brittny Gastineau was linked for a while with 14-time gold medal winner, Michael Phelps.
And, no, she's not pregnant. Damn.
But Phelps did serve a very important purpose. He gave her a taste of athlete love, and there's no going back from that.
Be patient, my friends, she'll be spotted with another athlete soon enough.
5. Cameron Diaz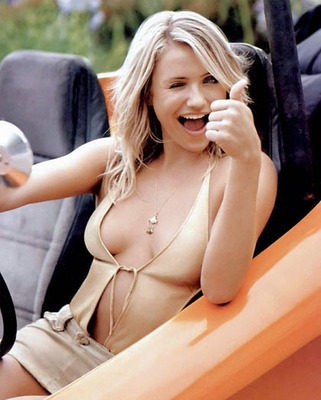 There have been reports that Diaz and Alex Rodriguez have broken up. They've been seen together since, so who knows.
I live by the saying, "Where there's smoke, there's fire," so there has to be something going on. Perhaps if he all wish and...what's that thing called...pray, we can break these two up.
I just want to see her on the prowl, man. So bad. I have nothing better to do.
If you love her A-Rod, let her go. Just, let her go.
6. Elisha Cuthbert
I'm basing my entire case here on this website that urges us to break her up with Dion Phaneuf, a defenceman for the Toronto Maple Leafs.
The site claims his stats have plummeted due to their relationship, and that's probably true. I would be in a comatose state after sex with her.
And if we unite to fulfill the goal of this site, we can...probably makes something out of matchsticks. Maybe a matchstick Elisha Cuthbert. Also, there will be beer.
She already dated Sean Avery, and that didn't go well, and now she's moved on to this guy.
She likes hockey players, man! It's an insatiable taste! And I don't think she's done.
7. Gabrielle Union
At 39 years old—that's got to be a typo, Wikipedia—Gabrielle Union is still wicked hot. She's surely hiding the fountain of youth somewhere.
She was once married to Chris Howard, a former running back for the Jaguars, and is now dating Dwayne Wade.
Given that Wade got out of a nasty divorce fairly recently, I would bet that this won't last; it's probably just a nice rebound. Plus, given the recent loss in the Finals, we all know that Wade can't finish.
Wait, that's LeBron. We call this guilt by association.
8. Gemma Atkinson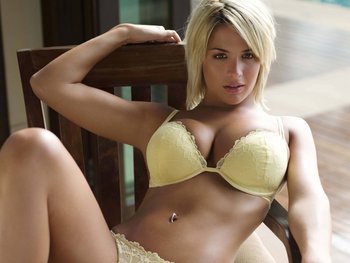 Gemma once dated Cristiano Ronaldo, was said to have an affair with Manchester United player Alan Smith, and was once engaged to Marcus Bent, an English soccer player.
I think she likes soccer. Sorry, fútbol. It doesn't really matter.
Give it some time. She'll be linked to another soccer player soon enough.
9. Hayden Panettiere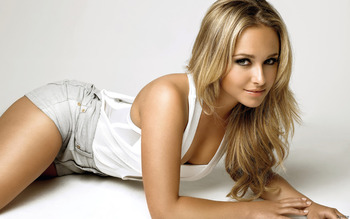 Hayden Panettiere is tiny, so by comparison anyone who gets with her is probably going to make her look as such. Except me—we could share clothes.
She recently broke up with 35-year-old Ukrainian heavyweight boxer Wladimir Klitschko, and guys now aren't terrified to call her.
I'm sure they waited a week, though, just in case.
She's the athletic type, so don't be surprised if she finds herself connected to another athlete soon.
10. Hope Dworaczyk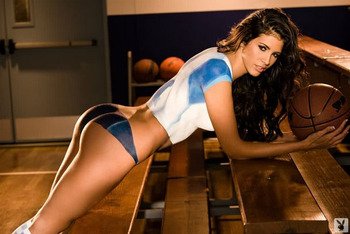 She was on the Playboy cover for April 2009, and it's a good one, man. She's also Playboy's 2010 Playmate of the Year. And that's pretty cool.
Oh, and Jason Kidd didn't knock her up, so quit asking. We're not here to talk about anything baby-related, unless it's baby back ribs. The song, "Baby Got Back," would suffice, as well.
She's only 26, so there's plenty of time for her to find another athlete to not get her pregnant.
11. Jessica Simpson
It seems so long ago that Jessica Simpson was blowing it up in the bathroom on television—those were the days!
Since, she got fat and then skinny again, dated Tony Romo and is now dating—hold up, let me check what his name is—Eric Johnson?
Who the hell is this guy?
No, this won't last. He can't even finish graduate school. He's also a former NFL player who is now a free agent—keep your fingers crossed, buddy!
I don't care if they're engaged, she'll be out looking for another athlete in a couple years.
I'm calling it. Probably one who doesn't suck.
12. Joumana Kidd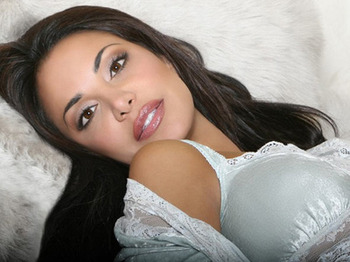 Joumana Kidd is the ex-wife of recently crowned NBA Champion, Jason Kidd. They probably had the single healthiest relationship ever, and many even model their own relationship after theirs.
You can find such people on day-time talk shows.
These days, she's a cougar on the prowl. Her prey? Jeremy Shockey. Just kidding, she's moved on to bigger and better things.
Now she has her sights set on Patrick Peterson, the Arizona Cardinals 20-year-old draft pick. The two were reportedly seen leaving a party together recently.
I highly doubt they're in love.
13. Katie Price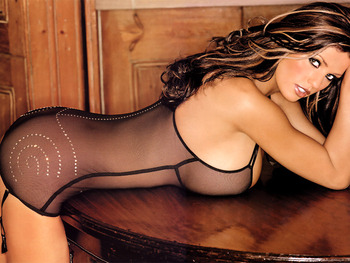 Katie Price has a long history of dating athletes. Former ex-boyfriends include Gareth Gates, Warren Furman,Teddy Sheringham and Dwight Yorke.
She also recently split from MMA fighter Alex Reid.
Reportedly, she's now dating Leandro Penna, an Argentine model, but he seems pretty bored with the whole thing, so I'm sure she'll be right back out there, looking to add to the list.
14. Kim Kardashian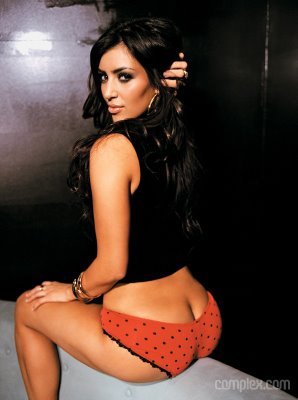 Does anyone for a second actually think that her marriage to this Humphries guy is going to last? This is exactly the type of marriage you bet money on, because it's sure to fall apart.
I got my money on five months.
And when she's on the market again, she'll be right back to her old tricks—doing absolutely nothing and getting attention for it.
Also, chasing athletes.
15. Lara Bingle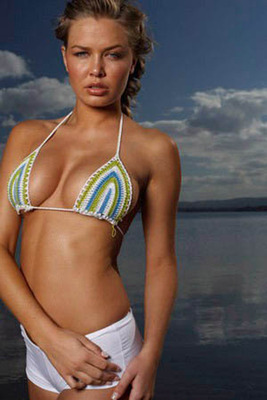 Lara Bingle is no "home-wrecker," as far as we know.
She was said to have an affair with Australian Football League player Brendan Fevola. And Mrs. Fevola was none too pleased.
Go figure.
Then she got engaged to Michael Clarke, an Australian cricketer. I'll spare you the suspense—it didn't work out.
She was recently spotted with rugby player Danny Cipriani, though they're not an item.
You know what this means? She's learned nothing.
Oh, she's prowlin'.
16. Linn Haug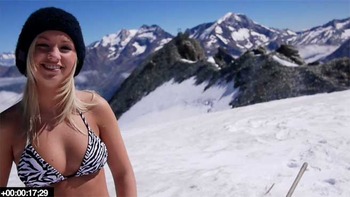 Linn Haug is a super hot Norwegian snowboarder—I wish I could leave it at that.
She once dated Louie Vito, an American professional snowboarder, though they recently broke up.
Considering she's an athlete who dated an athlete, plus she's around athletes all the time, I'm sure, it's safe to say that she's out there prowling on a snowboard.
And God, would someone follow her with a camera already? There's far too little pictures of her on the Internet.
17. Rachel Uchitel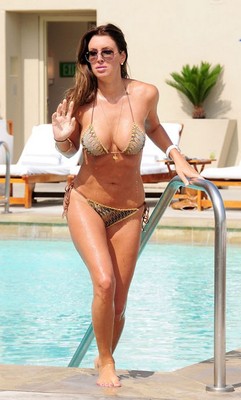 Rachel Uchitel, private investigator (seriously) and nightclub manager, is perpetually on the prowl.
She was the most high-profiled woman linked to Tiger Woods during that whole debacle. Check out my last article if you want to know more about the other mistresses.
Since Tiger Woods, she's been seen most recently with former Penn State football player Matt Hahn, who I guess she loves and all that.
But her life's kind of a train wreck, some her fault, some not, so she'll make her way back around.
18. Rihanna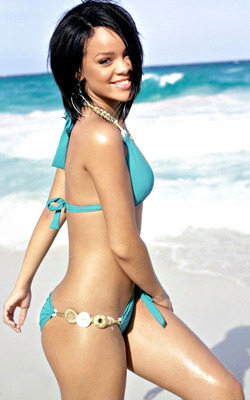 Rihanna was dating Matt Kemp, an out-fielder for the Los Angeles Dodgers. They broke up recently, and reports show—very serious reports from serious journalists—that she might be getting back with Chris "I'll Sock You" Brown.
Hold up, I meant that he'll punch you, not that he'd do so until you turned brown. Good, we understand each other.
Assuming she uses her brain and doesn't get back together with Brown, she'll be back out there and dating again.
And there might be a few athletes who are stoked about that.
19. Selita Ebanks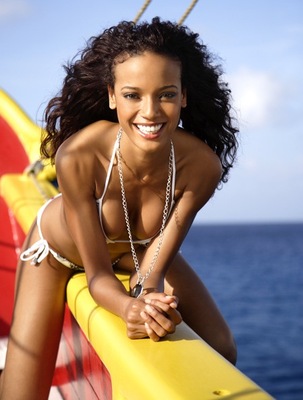 Selita Ebanks once dated Osi Umenyiora, and she was once even engaged to Nick Cannon—he's hilarious.
Lately, there's been some talk that she might be dating Maxwell, an R&B artist. Those guys are players, though, on a neverending quest to make love and write songs about it. It's likely that it'll fall through.
Also, she played basketball and tennis growing up, so athletics are a part of her life.
She'll be back.
20. Sophie Houghton
There was a time when Sophie Houghton, glamour model, was Manchester United's youngest WAG, having once dated Federico Macheda.
You know what that means? She's got plenty of time ahead of her to make terrible decisions. And I think some of those decisions will involve another athlete.
And hopefully a sex tape.
Keep Reading