UFC 132 Results: Questions Answered and Lessons Learned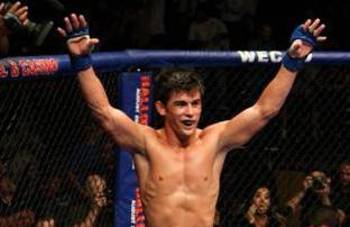 The fireworks are over and UFC 132 is now in the books. The battle for the bantamweight title showed that Dominick Cruz's superior movement and pinpoint striking was too much for Urijah Faber while the much anticipated fight between Wanderlei Silva and Chris Leben proved that the storied career of Wanderlei Silva may be at its end; Silva was at the wrong end of yet another devastating knockout.
Aside from the main and co-main event, there were many other spectacular fights and fighters. What questions were answered and what lessons were learned from them? Read and find out!
The Effectiveness of Solid Muay Thai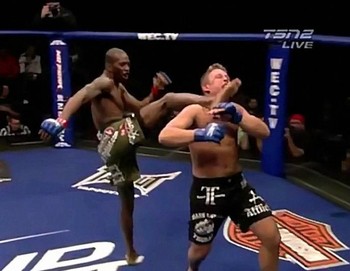 In the fight between Anthony Njokuani and Andre Winner the MMA community learned the effectiveness of solid Muay Thai.
Njokuani managed to pepper and brutalize Winner—who fought more like a boxer rather than a mixed martial artist—by using an array of kicks, punches, elbows, and knees.
A fighter with efficient Muay Thai like Njokuani is always a threat and now the MMA world knows this.
Wrestling Is Dominant; Tavares Showed Improved Skill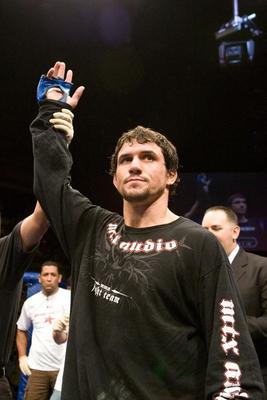 Aaron Simpson used his NCAA Division-I wrestling experience to grind and smother the formerly undefeated Brad Tavares en route to a unanimous decision victory.
The fight proved what dominant wrestling can do but it also proved that Tavares has managed to improve his wrestling to such a degree as to be able to stop a man with Simpson's wrestling pedigree from taking him down on many occasions; he even managed to land a spectacular slam Simpson!
Brian Bowles Is Back but Not in Force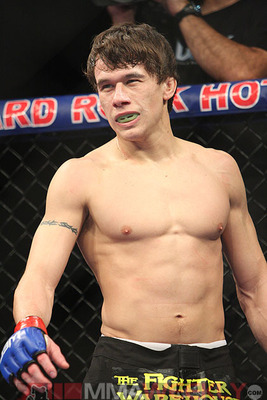 Former WEC bantamweight champion Brian Bowles managed to best Japanese standout Takeya Mizugaki with superior grappling and striking en route to a unanimous decision but didn't look as impressive as he's looked in the past.
This was the first time Bowles has ever been taken the distance, all of his victories before this were finishes. Either Bowles is apparently loosing his edge or he is deciding to adopt a safer style.
George Sotiropoulos Was Overrated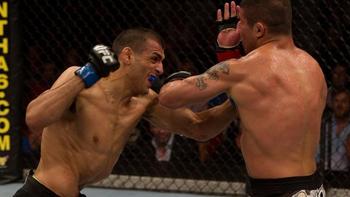 Australian George Sotiropoulos was touted as a potential candidate for a lightweight title shot when he met Dennis Siver at UFC 127. Sotiropoulos lost the fight via unanimous decision but many felt that it was a fluke and that Sotiropoulos was the real deal.
However, after UFC 132, the truth should be clear: Sotiropoulos was simply overrated as a fighter.
The Ultimate Fighter season six contestant was easily knocked out by Rafael Dos Anjos.
If Sotirpoulos is to recover from this loss, he needs to return to the drawing board and take on some lesser opponents to build up some steam again.
Melvin Guillard Needs Better Opponents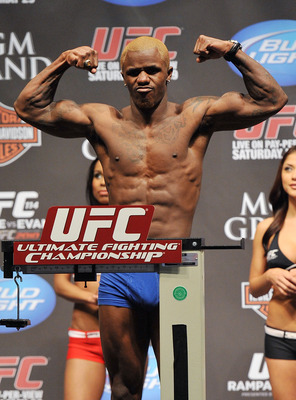 Jon Kopaloff/Getty Images
Melvin Guillard easily dispatched his opponent Shane Roller in their UFC 132 contest. Guillard's TKO was quick, brutal and efficient.
Guillard has looked excellent in his recent fights and has proven (yet again) that he needs to be fighting against the high echelon fighters in the UFC lightweight division.
Tito Is Back! Bader Is...not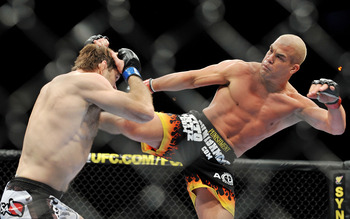 Jon Kopaloff/Getty Images
Tito Ortiz shocked the MMA world by defeating the young and promising Ryan "Darth" Bader via a guillotine choke that was set up by a devastating short right hand.
Ortiz, who hasn't beaten an opponent not named Ken Shamrock since 2006, showed that he's not a "has been" yet and can still throw down with the current generation of MMA fighters.
His unfortunate opponent, on the other hand, only showed what some in the MMA community were beginning to fear: that he was terribly overrated. Ryan Bader really didn't show too much against Ortiz other than a questionable chin and a knack for losing when the competition is stepped up.
Ortiz, due to his name value, will be catapulted up the next card he is on (probably a co-main event of a pay-per-view or the main event of a minor free card on Versus or Spike) while Bader will almost definitely be relegated to the preliminaries due to his recent failures.
Judging in MMA Still Needs Work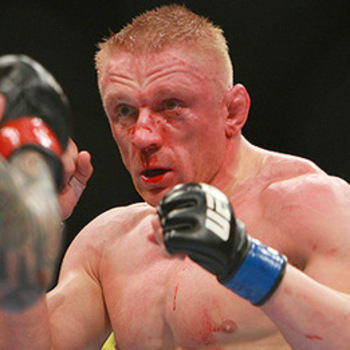 Russian-born German kickboxer Dennis Siver was given a unanimous 29-28 decision despite being bloodied up, out-struck and severely out-grappled by his opponent Matt Wiman.
Why was Siver given the decision despite clearly being dominated? While MMA forums across the Internet will fabricate a plethora of conspiracy theories, the most likely reason is that MMA judging is still far, far away from being perfect and that MMA fans will always have to deal with a bad decision or two every now and then.
Sadly, Wanderlei Silva Doesnt Have It Anymore
Wanderlei Silva will be remembered forever as one of the greatest and most exciting strikers to have ever graced the sport of mixed martial arts. Unfortunately, the style that guaranteed the Brazilian's place on youtube highlight reels for decades to come was also responsible for wearing down his chin; there are only so many punches a fighter can take over their career.
Silva, sadly, can't take a punch like he used to. He tried fighting like he usually does but his body simply won't let him do that anymore; he's been in too many "wars" throughout his career and they have finally caught up with him.
Silva is now 2-6 in his last eight, and of those six losses four were by knockout. Perhaps the time has come for Wanderlei Silva to depart from the Octagon and take his place among the legends of the sport—he will always have a place among them.
Faber Good, but Not Great, at Bantamweight.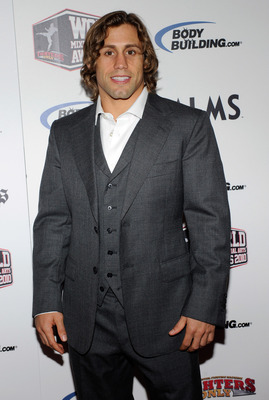 Ethan Miller/Getty Images
Former WEC featherweight champion Urijah Faber looked good in his fight against UFC bantamweight champion Dominic Cruz...but he was just good, not great.
In order to be a champion in any division, one has to be truly spectacular. Unfortunately for Faber, while he had a very nice performance against Cruz despite the loss, he didn't have a brilliant performance.
Still, Faber is always a tough, skilled competitor and has already won two fights against tough competition at bantamweight. If he works on improving his game he may well deliver the breakthrough performance that finally earns him a UFC belt.
Belt Rank Doesnt Always Matter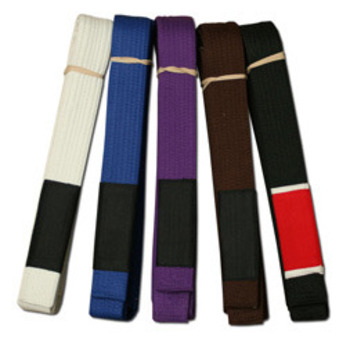 Despite a massive difference in belt rank, Dominic Cruz (a white belt in Brazilian Jiu-Jitsu heading into the fight) managed to beat a Brazilian Jiu-Jitsu brown belt in Urijah Faber.
This just goes to show the world that belt rank doesn't always tell the whole story. For those who didn't manage to catch the pay-per-view or Cruz's post-fight interview, Cruz was awarded with his blue belt for his efforts during the fight (which were, ironically, mostly striking oriented).
Bud Light Is Taking the UFC Very Seriously.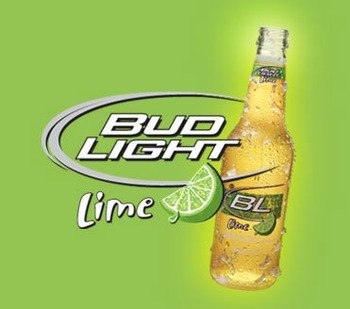 Bud Light did a tremendous amount of advertising for its "Bud Light Lime" product at UFC 132. Astute observers of the fight card may have noticed that the outfits of the ring girls were changed to match the color of the Bud Light Lime adds (and were adorned with a Bud Light Lime logo) and that the night's corner men had Bud Light Lime towels.
Bud Light getting behind the UFC to such a degree can only be a good thing since it means more money, more growth and more credibility for the UFC.
Matt Saccaro is a Bleacher Report featured columnist and an avid MMA fan. For articles like the one above and for brilliant 140-character insights into MMA, follow him on twitter @mattsaccaro
Keep Reading