MLB Power Rankings: The 15 Craziest Rookie Pranks in MLB History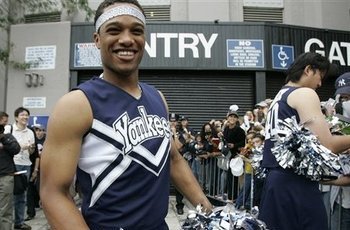 Rookie hazing in MLB has been around for more than a century, although it wasn't always as sweet and innocent as it has become these days.
Back in the early years of MLB, hazing was conducted in a much more physical manner. Today, it's more along the lines of dressing up like women or wearing silly costumes.
Hazing is a ritual in sports and—although the violence is gone—it can still be fun for both parties (Yes, I did mean that to an extent, an old-fashioned butt-whooping can be fun for both sides—at least it was in the Marine Corps.).
Here is a list of some of the craziest (and funniest) rookie hazings in MLB history.
15. For a Good Time, Call Mike Trout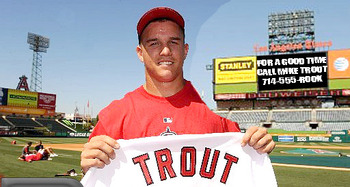 With 2011 being his first spring training with the Angels, Mike Trout knew it was coming.
During a game this past spring, veteran Jered Weaver was able to get Trout's phone number up on the scoreboard for an extended period of time.
Needless to say, I'm sure Trout received plenty of calls from adoring fans before promptly changing his number.
14. The Pirate Stripper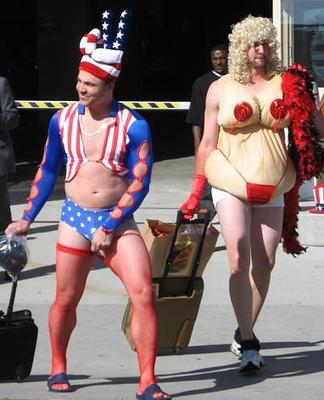 I was not able to find the players' names who are in this picture, but they were apparently rookies for the Toronto Blue Jays at some point. Can you imagine going through customs wearing these outfits?
This captures the age-old tradition of taking the the entire team's luggage out to the bus dressed in costume.
Hey, at least they didn't have to wear heels, right?
13. The Yankees Finally Get Cheerleaders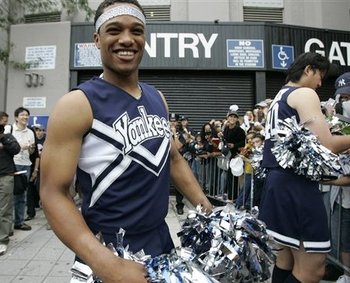 No organization is better at costume pranks than the New York Yankees.
Back in 2005, the Yankees' veterans forced Robinson Cano and the other rookies to don cheerleaders' outfits.
The headband helps Cano tie it all together, and at least he seems to be having fun!
12. Huston Street Is Down the Wrong Road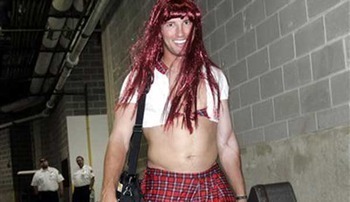 I knew Brittney Spears had gone downhill the last few years, so at first glance, I couldn't tell that it wasn't her.
Although it is typical to see these outfits in the Bay Area, I think the Oakland Athletics' vets got Street pretty good.
Let's just hope he didn't take part in the "crotch-shots" Spears was so inclined to give over the years.
11. Dave Parker and "The Three Man Lift"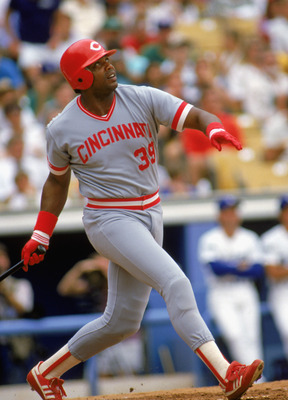 Mike Powell/Getty Images
Back in the day, Dave Parker had a good gag for rookies.
Parker would have three guys lie down—two veterans on the outside and a rookie or newbie in the middle—saying that if they locked their arms really tight that he could lift the three of them.
Once the arms locked, out came the mustard, ketchup, shaving cream and baby powder.
Note to rookies: When you are asked to be in the "middle," you are probably about to get worked.
10. Piatt Is as Hot as Ice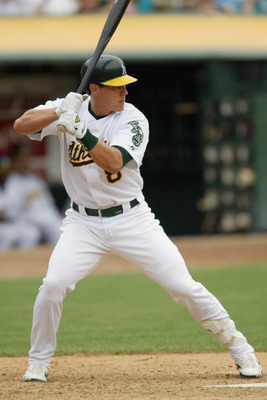 Justin Sullivan/Getty Images
Adam Piatt was well-known around the clubhouse for playing practical jokes. When the time came to get revenge, Oakland A's teammate Eric Byrnes stepped up to the plate in an icy way.
Byrnes coated Piatt's underwear and some of his clothing with Icy-Hot before a nice plane ride across the country. There is no doubt that this was the most miserable flight of Piatt's life.
9. Yankees' Rookies Visit the Wizard of Oz
At some point in time, veterans of the New York Yankees began a tradition of making their rookies dress up in silly costumes.
They nailed it in 2009—with Joba Chamberlain, Ian Kennedy, Shelley Duncan and Phil Hughes donning WIzard of Oz costumes.
Although I believe Hughes has since proven to be the sissiest of the bunch, Kennedy ended up being selected to dress as Dorothy.
8. David Ortiz Gets Panties Full of Peanut Butter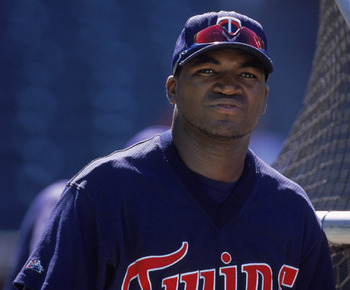 Who thought peanut butter was only for sandwiches? I once awoke on a vessel in Australia with my head and face covered in it, and I can tell you it is not easy to remove (thank you, Lance Corporal Behrle!).
That is nothing compared to Ortiz getting it in his panties as a rookie with the Minnesota Twins.
Although I don't understand how he managed to walk around for a little while before noticing, it could have to do with the fact he had enough jelly in his belly to make a sandwich.
7. Johnny Bench and "The Mongoose"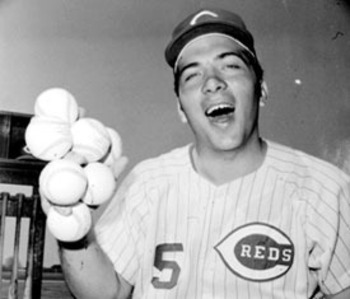 During the days of "The Big Red Machine," the Cincinnati squad had some of the biggest pranksters in baseball.
Johnny Bench loved when "fresh meat" arrived to the clubhouse, because then, he could show them their beloved mongoose.
They would show the newbie a caged mongoose they kept in the clubhouse while poking it with a stick to rile it up, all while encouraging the youngster to take a closer look.
As soon as he did, they would release a spring that sent the stuffed mongoose flying at the player's face. Very clever.
6. Glavine's First Win
To explain it best, here is an excerpt from the book Living on the Black:
"When the game was over, Willie Stargell, the Pittsburgh Pirates Hall of Famer who was then a Braves coach, walked over to Glavine in the clubhouse and handed him the game ball, giving him a heartfelt handshake. "You should give this to your mom," he said.

Glavine thought that was a cool idea until he looked at the inscription Stargell had written on the ball. "Hey, Mom," it said. "This is the ball from my first (bleep)ing major league win."

Glavine almost gagged. Stargell reached into his pocket and produced the actual game ball, a huge smile on his face."
5. Padres' Rookies Are Hooters Girls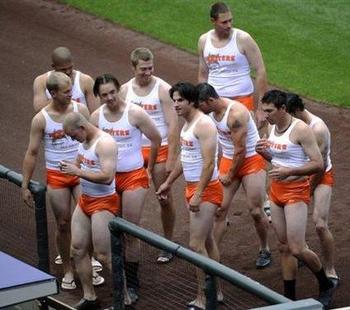 Thank you, Trevor Hoffman.
After seeing this image, I realized two things. For one, the San Diego Padres sure had a lot of rookies in 2008. Secondly, I will never be able to enjoy buffalo wings at Hooters in the same way.
As disturbing as this photo might be, it is still pretty hilarious. Unfortunately (but fortunately), there were no videos of the Hooters boys running the bases for your entertainment.
4. Dempster One-Ups Ohman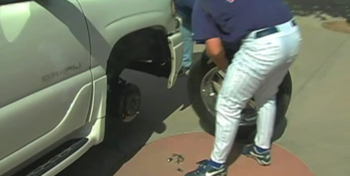 Before Will Ohman's true rookie season began with the Chicago Cubs in 2005, he decided to attempt a prank on the ultimate prankster in Ryan Dempster. Ohman put eye-black all over Dempster's hat and super-glued his clothes together.
Bad move, Will.
In retaliation, Dempster removed all four tires from Ohman's vehicle and hid each one in a different location around the spring training facility. As if that wasn't enough, Dempster had the tireless vehicle put up on cinder blocks in the middle of the outfield.
Touche', Ryan.
3. Joe Carter Gives Away a Car
During a game in 1992, Joe Carter announced to the sellout crowd in Toronto that the team would be giving away a free car to a fan in honor of Fan Appreciation Day.
Unfortunately—as nice as that sounds—the car belonged to rookie Derek Bell. Check out Bell's face when Carter drives onto the field in his car. Classic.
2. Ty Cobb Gets Physical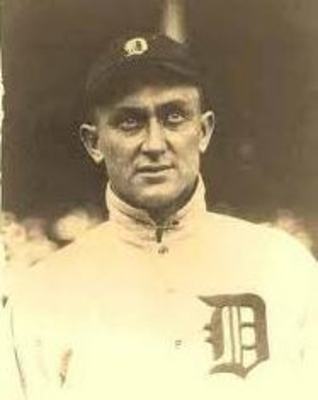 Ty Cobb had to endure the worst rookie hazing in MLB history in 1906—at one point even carrying a gun into the clubhouse because he felt he needed to protect himself. He eventually ended up leaving the team for over a month because the hazing had gotten so bad.
The players performing the pranks and abuse were ones who were in jeopardy of losing a roster spot to Cobb. What started with small pranks like cutting his handmade bats in half turned violent when Cobb began standing up for himself.
Cobb had just lost his father and was not in a great mental-state at the time—a fact that the abusers did not know.
This is why Cobb became alienated from his teammates. Cobb even credited those experiences for his well-known hostility, saying "These old-timers turned me into a snarling wildcat."
1. Kyle Kendrick Traded for the Hot Dog Guy
This has got to be one of the funniest pranks of all time, although I am sure Phillies rookie Kyle Kendrick didn't think it was funny at the time.
Watch the video. The look on Kendrick's face when he hears the news that he was traded to a Japanese team is priceless.
This prank also earned Brett Myers—who orchestrated the hilarious event—the top spot on the list of MLB's most hilarious ballplayers.
You can follow Jeffrey on his new Twitter account @ doc_j_sportsguy
Keep Reading