NHL Free Agency 2011: Tracking and Grading the Signings and Departures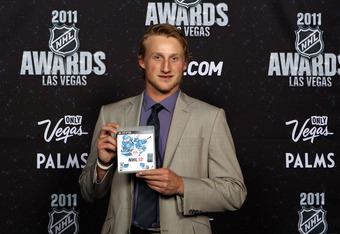 Bruce Bennett/Getty Images
If last weekend made your head spin with the trades by the Philadelphia Flyers in conjunction with the NHL draft, then you may want to take a seat and a deep breath before turning on the television this weekend.
That's right, folks. Free agency is here.
On July 1, unrestricted free agents hit the open market, and there are some big names set to do so.
Brad Richards, Tomas Vokoun, Christian Ehrhoff and quite a few others will be testing the waters, hoping to land the big-time contract every NHL player seeks.
In addition the the UFAs, one of the most interesting headlines of the weekend will be surrounding Steven Stamkos, who is a restricted free agent, but has not received a contract extension from the Lightning—yet.
Stay tuned for what should be a wild weekend in the NHL. This is all we've got until the season kicks off again in October, so enjoy it while it lasts.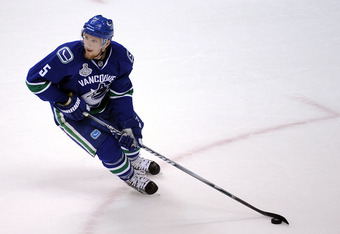 Having been unable to sign free agent defenseman Christian Ehrhoff after trading for his rights earlier this week, the Islanders have traded his rights to the Buffalo Sabres accoring to James Mirtle via Twitter.
Buffalo is much more likely to complete a deal for Ehrhoff, as he fils a huge need for a puck moving defenseman, and the new ownership situation gives the Sabres the financial ability to get Ehrhoff under contract.
The Vancouver Canucks let Ehrhoff go after re-signing Kevin Bieksa. Ehrhoff has been a wonderful offensive talent on the blue line over the past few years, with over 40 points in each of the last three seasons including 50 this year.
Ehrhoff would blend in beautifully alongside guys like Tyler Myers in the Sabres' lineup.
It's unclear what type of money Ehrhoff is looking for, but it could be a hefty price tag considering his production. Bieksa was re-signed for 4.6 million dollars a season, so Ehrhoff must have been asking for more than that.
This article is
What is the duplicate article?
Why is this article offensive?
Where is this article plagiarized from?
Why is this article poorly edited?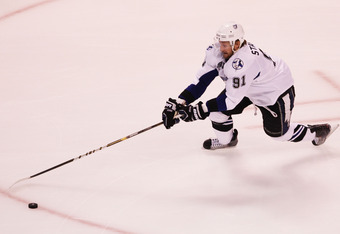 According to Philly.com, the Flyers are still considering sending an offer sheet to restricted free agent Steven Stamkos. The offer would reportedly be a 12 year contract worth 115 million dollars, at an average cap hit of roughly 9.5 million dollars a year.
Is that a ton of money? Yes. Is Steven Stamkos worth it? No doubt about it.
However, keep in mind the Lightning can match any offer the Flyers come up with. They also have seven days to do so. So, if Philly makes an offer and sits around and waits seven days, only for Tampa to match, they are behind the eight ball when it comes to signing other free agents. There in lies the risk.
That being said, it's tough to pass up a possibility at Steven Stamkos.
So, how will they fit it under the cap? Well, this is the tough part. The team currently has a little over eight million dollars in cap space, but there are plenty of players that need contracts including the newly acquired Jakub Voracek and Wayne Simmonds, both of whom are restricted free agents.
Some of the same names that came up in talks of making cap space for Ilya Bryzgalov will likely come up again. Kris Versteeg, Matt Carle, Scott Hartnell, Jody Shelly, and Sergei Bobrovsky could all be on the outs if it means bringing in Steven Stamkos.
Don't forget, if the Lightning decide not to match a potential offer sheet from the Flyers, Tampa Bay will receive Philly's next four first round picks.
That's a lot to give up if you're the Flyers, but even more if you're the Tampa Bay Lightning.
This article is
What is the duplicate article?
Why is this article offensive?
Where is this article plagiarized from?
Why is this article poorly edited?