25 Hottest Sports Pictures of 2011 (So Far)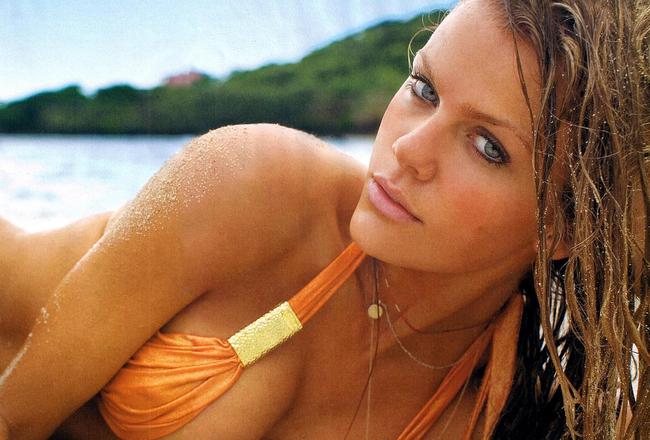 Oh what a year it has been…
It is only July 1 and we have seen the Miami Heat dropped, the UCONN Huskies go on one of the craziest runs in tournament history, and Roger Federer show us what the end of the road looks like.
If we wanted to show a year in pictures it would be full of buzzer beaters, home runs, and the Packers lifting the Lombardi trophy. But, you all have computers, so go look it up on your own.
Here are the pictures that we really want to see. These are the women that have been in our lives for the first six months of 2011. We hope they don't leave us, because life is just so much sweeter with them.
25. Lauren Jackson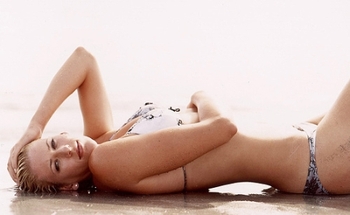 Lauren Jackson is a member of the Seattle Storm and a former MVP. In this picture, she is showing that there might be something to this whole WNBA thing.
You can still buy tickets to your local Storm game (I know, I am surprised too) and catch the Australian do her thing.
24. Clippers Cheeerleader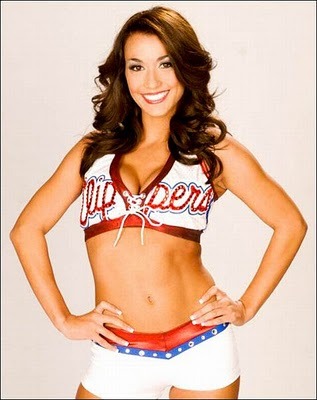 Finally, the Clippers have something to be excited about with the emergence of Blake Griffin. They have surrounded him with young talent and hot girls in order to make sure he stays for a least a few seasons.
She has done her job so far…
23. Virginia Tech Hokies Cheerleader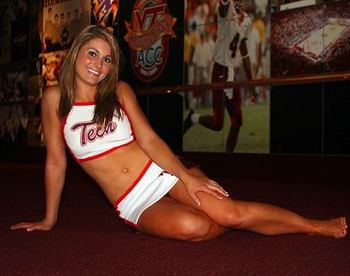 It was a nice year for the Hokies, who started slow and came on strong. She is one of the bright spots for a season that ended in a rather embarrassing fashion.
Tyrod Taylor is gone, but their top cheerleader was given as much eligibility as they could get.
22. Rachel Unitt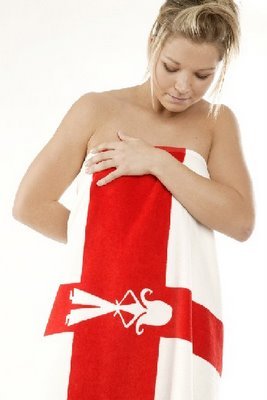 Rachel Unitt is a left back for the English national team at the 2011 Women's World Cup. She wears the classic red and white British colors with honor.
I think this is exactly how the 17th century Englishmen envisioned their flag being used.
21. Gisele Bundchen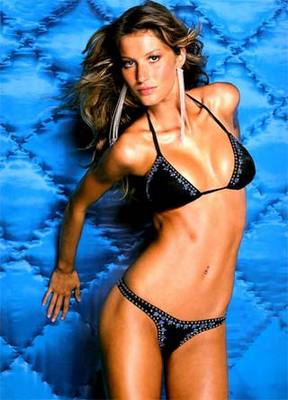 That's right, I have the gall to put Bundchen at 21. I am hoping Tom Brady has something better to do during this lockout then find me and hunt me down.
She is still one of the top WAGs out there and here mere presence on this list should mean the world to her. Suck it up Pats fans!
20. Tampa Bay Buccaneers Cheerleader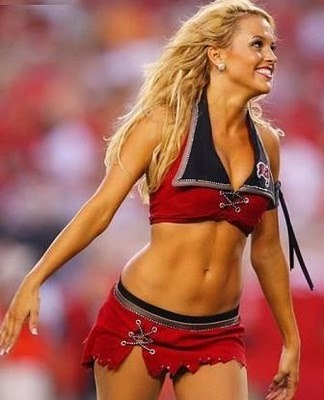 The Bucs had a surprisingly good season and there is no way that we are going to give all of the credit Josh Freeman.
With a new and improved team, their cheerleaders will get some more exposure and hopefully make their way up the list in 2012.
19. Kim Kardashian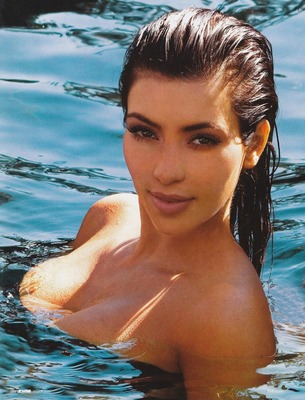 Kim, Kim, Kim. Why did you have to go and take yourself off the market? At the rate you were going, every one of us would have had a chance with you by 2035.
I wish you all the best with Kris Humphries. He is one lucky man.
18. Elena Dementieva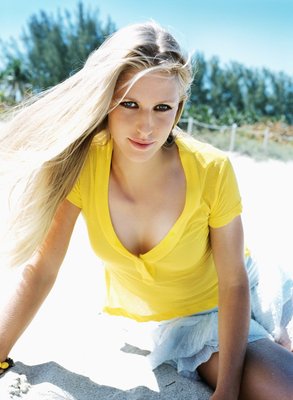 Dementieva is retired now, but she is still good enough to have one of the hottest pictures of 2011. She will not be the last tennis players on the list so don't worry.
Seriously, the best is yet to come.
17. Rockets Cheerleader
Ok, so not EVERYTHING is bigger in Texas. That being said, her lack of clothing makes up for any and every deficiency she may have.
Her timeout entertainment is appreciated, but the Rockets need someone to make Yao Ming's feet stop breaking, not break dance.
16. Hope Solo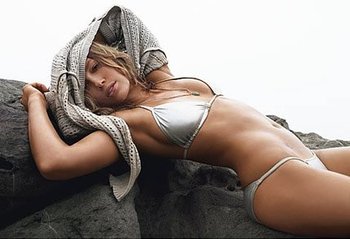 Hope Solo is the net minder for the USA women's team. She is tall, tough, and downright gorgeous.
Everyone knows that she will do anything and everything to make sure that nothing gets by her making her the rare mix of beauty and brawn.
15. Oregon Ducks Cheerleader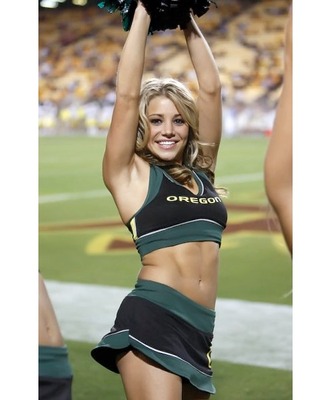 To make it to the national championship game you need good quarterback play, an explosive defense, and of course, hot cheerleaders.
Oregon had all of these but couldn't get past Cam Newton and the vaunted Auburn Tigers. The Ducks get the last laugh, as they get to keep the cheerleader while the Tigers only get a crystal ball.
14. Heather Mitts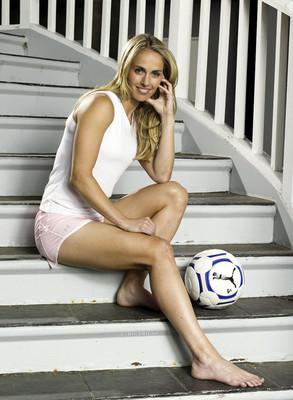 The second member of the USA women's soccer team on the list, like Hope Solo, she makes women's soccer tolerable.
She is the last line of defense before Solo, making her both important and a great 1-2 tandem with her equally beautiful teammate.
13. Minka Kelly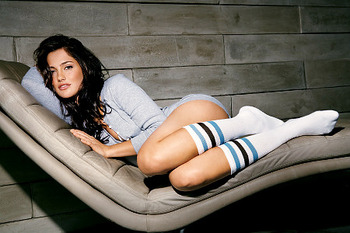 The newest member of the Yankee family, they are in the process of making her a monument in Monument Park.
Jeter was smart. He knew he was in the twighlight of his career so he grabbed this incredibly hot TV star before she realized that he was done.
12. Lindsey Vonn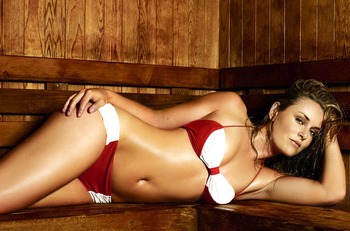 While she can't ski during the summer, she tore up the slopes this winter, and gave us her best pose for the summer months.
I like her chances for Best Female Athlete at this year's ESPY awards, though she has to be equally as honored to make it this list.
11. UCLA Cheerleader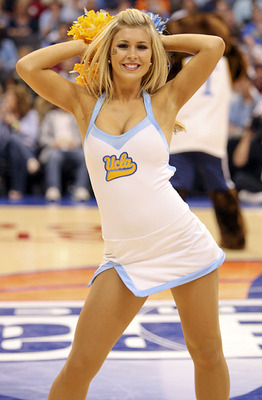 UCLA was not the powerhouse they have been in the past. Does this bother the students? You bet it does.
Is it not as bad when they realize these are the type of girls that go to their school? Yup.
10. Ana Ivanovic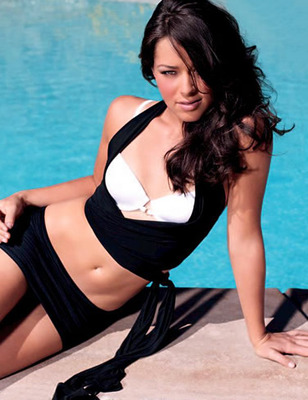 One career major does not put amongst the ranks of Martina Navratilova and Steffi Graf, but this is the Swagger section. Tennis is somewhere else buried deep in the site.
Ana Ivanovic was number one, now she is 18. I think she will like being our number 10 the best.
9. Miami Heat Dancer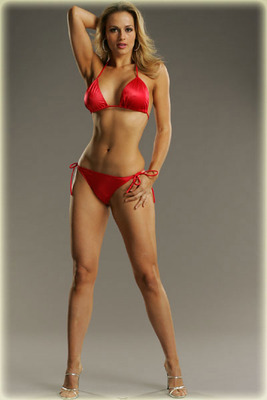 It is good to see that Miami is doing something right. They brought in Lebron, Bosh, and a motley crew of other free agents this summer but little is spoken about the acquisition of this lovely lady.
She is tall, has a nice wingspan, and I am sure she plays more defense than Mike Miller. Sign her up Riley.
8. Biba Golic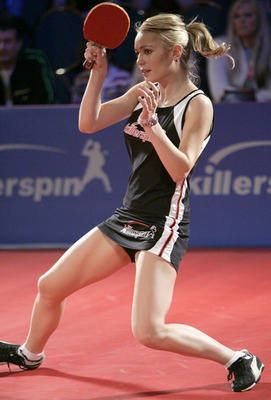 Biba Golic (not to be confused with Mike Golic) is a ping-pong goddess. There is nobody else that we would rather watch play this insanely crazy game than this Serbian.
This is one of those sports that we all say we are good at until anyone with a once of skill comes out and destroys everyone. I have a feeling she makes that happen a lot.
7. UCONN Cheerleader
UCONN had a very very nice tournament run. First, they blew through the Big East tournament against all odds. Then on the back of the legendary Kemba Walker, they won it all.
But, don't for a second think they could have done it without the magical presence of these cheerleaders. Kemba was nice, but damn, look at her.
6. Maria Sharapova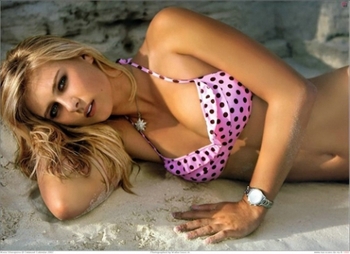 Shes baaaaack. Sharapova is on the top of her game right now, not to add still one of the hottest female athletes alive.
They say the grunting needs to stop but why would we ever take our etiquette advice from the British. They are just boring.
5. Candice Crawford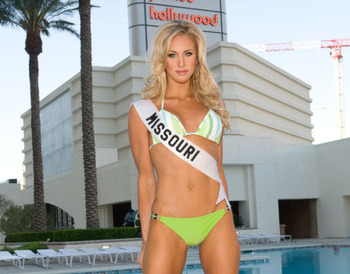 She is the newest, hottest WAG and I think we should all take a minute to welcome her to the family. Crawford is Romo's new wife and a new member of the "I am going to blame you for Tony Romo's bad performance" club.
She is officially WAG we will overanalyze for years. Congrats!
4. Caroline Wozniacki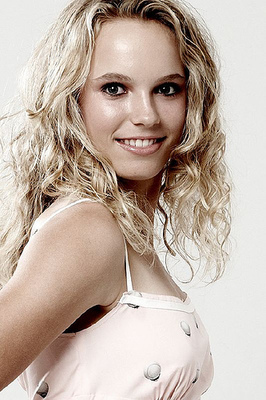 Three tennis players in the top ten? What is going on? Nevertheless, Wozniacki should be left off of no list that includes hot women.
She is number one in the world, and four on this list. I think if we asked her, she would trade those rankings in a second.
3. Leryn Franco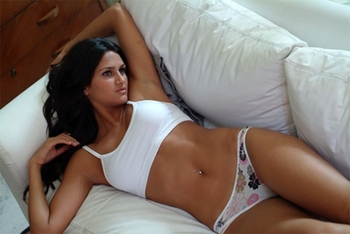 Crash course. Franco is a Paraguayan javelin thrower and model who made a name for herself during the Beijing Olympics.
Now that we are past the boring part…
She might just be the hottest female athlete on the planet right now and after being in SI's swinsuite issue, she will be the new fixation of men all over the world.
2. Brooklyn Decker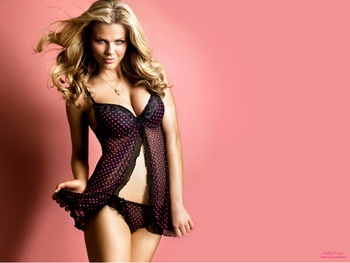 If you don't know about Decker, either you live under a rock, you don't pay attention, or you don't have a pulse. No matter what, see a doctor immediately.
You can find her fruitlessly rooting on her man Andy Roddick at any tournament he plays in. I wonder if she is ever thinking, "Man, I did not sign up for this." He sucks.
1. Adriana Lima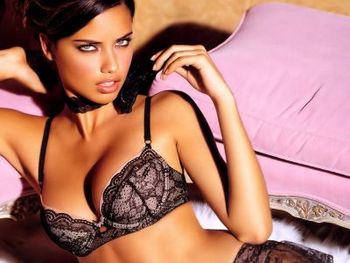 Marco who?? Yes this is Marko Jaric's wife. What did he do to deserve her? How about averaging 7.1 points per game for his career. I think this is justified.
She is a beautiful model and one of the sexiest women you will see in your lifetime. Take it all in…
Keep Reading