Washington Wizards: Why the Wiz Kids Could Potentially Contend for Playoffs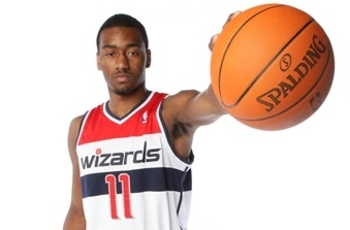 It's only natural that there is excitement and hope in an organization after having a successful draft. Some lottery teams, believe it or not, are actually one or two good draft picks away from being playoff contenders. The Washington Wizards could potentially be that team this year.
It's very rare that a team who was near the bottom of the barrel rises up to the middle within one year, the last time that happened was when the Oklahoma City Thunder improved their record of 23-59 (2008-09) to 50-32 (2009-10).
But despite that, it seems the Wizards are building their team in a similar mold as the Chicago Bulls. Both are trying to surround their franchise PGs with as many players that complement their playing style as possible. Both could possibly be a matchup in the playoffs as well because of the following reasons…
Keep Reading

Washington Wizards: Like this team?