CM Punk: 5 Reasons Why Punk's WWE RAW Promo Was a Worked Shoot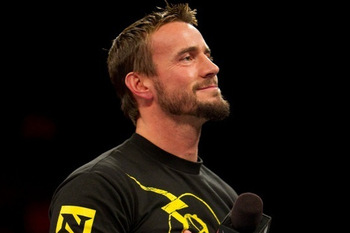 Last night on Monday Night RAW, CM Punk delivered perhaps the most scintillating promo the wrestling world has seen in years. In it, he made mention of Hulk Hogan, Paul Heyman, Brock Lesnar, Ring of Honor and New Japan Pro Wrestling, among other things. He also bashed the McMahon family, as well as the fans for disrespecting him.
The promo was so incredibly realistic, and it seemed to echo Punk's true sentiments, that it was difficult to tell whether it was a work (storyline) or a shoot (real) at first. The realism was buoyed by the fact that Punk's microphone was cut when he was about to tell a personal story about Vince McMahon. Punk seemed legitimately upset, and the show ended abruptly.
After weighing all the factors, it is my firm belief that Punk's promo was a worked shoot, or a scripted promo that was meant to seem off the cuff. I have no doubt that certain aspects of the promo were Punk's idea (waving to his friend Colt Cabana), but I think he worked closely with the creative team in order to craft a realistic and controversial promo.
The reason why the promo had such a shoot feel to it is because of Punk's superior acting skills. It may be hard to believe when you have to watch guys like John Cena overact and deliver fake-sounding promos on a weekly basis, but there are still performers like Punk who can make you think, even for just a second, that pro wrestling is authentic in every way.
Here are five reasons why Punk's RAW promo was a worked shoot.
The WWE Would Never Allow a Shoot to Occur
It isn't that uncommon for shoots to occur in lower level wrestling promotions as they don't have the resources to stop them much of the time. Even WCW, once considered the world's premier wrestling company, featured shoots on a regular basis over its last year of existence. Low-level WWE is not, however, which makes it difficult for me to believe a shoot promo could slip through the cracks.
The WWE monitors everything that happens over the course of a production such as RAW very closely. If they felt things were going awry with Punk's promo, it stands to reason that he would have been stopped pretty quickly. Punk was allowed to go on for quite a while, though, which leads me to the conclusion that it was scripted.
Even if Punk's promo was a shoot, the WWE would have done a much better job of covering it up. A shoot would make the WWE look foolish and unprofessional, which is the last thing Vince McMahon would want. Nevertheless, it appears as though McMahon and the writers realize how much a shoot-style promo can get people talking. For allowing Punk to deliver one, the WWE should be commended.
Michael Cole Announced Punk's "Suspension" After the Show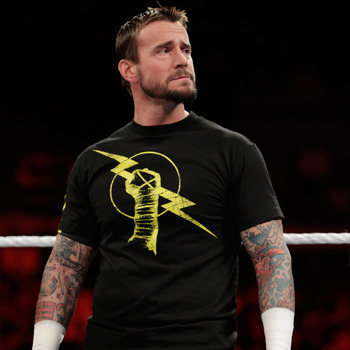 After the show, it was reported that Michael Cole announced CM Punk had been suspended indefinitely. If anyone was unsure whether Punk's promo was a work or a shoot prior to that announcement, I think Cole erased all doubt. If Punk was legitimately suspended, I very highly doubt Vince McMahon would tell Cole to announce it to the audience. The matter would be handled internally rather than publicly.
Anytime somebody is mentioned as being suspended on television, it just screams storyline. If Punk had actually been suspended for his actions, there is no chance that it would have been announced, and with just a few weeks left on his contract (supposedly), he probably would have just been fired rather than suspended. A suspension, if legitimate, would have no effect on Punk if his contract was about to expire.
I fully expect this kayfabe suspension to be part of the storyline leading into Punk's match against John Cena at Money in the Bank. Perhaps Punk will have to regain his spot in the match when he returns from "suspension" or something of that nature. Regardless, having Cole make the announcement erased any credibility Punk's promo had a full-fledged shoot.
It Took Far Too Long to Cut His Mic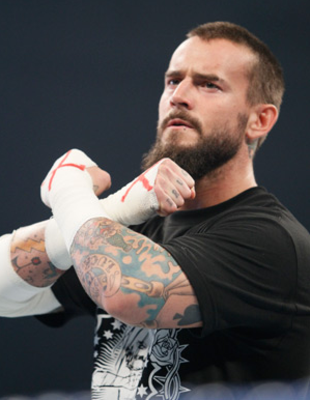 As CM Punk was delivering a scathing, six-minute-long promo, he readied himself to tell a personal story about Vince McMahon with regards to the WWE's anti-bullying campaign. As he was about to, however, his mic cut out. This made it seem as though the WWE was silencing Punk before he could say something incriminating about McMahon.
The fact remains, however, that Punk was allowed to mention numerous former WWE employees as well as other wrestling promotions in his rant. In addition to that, he said the WWE would be better once McMahon died. He then proceeded to call McMahon's daughter "stupid" and his son-in-law, Triple H, a "doofus."
If Punk wasn't interrupted after saying all of those things, then I have to believe his promo was a work. Cutting him off at the end was a nice touch and added a sense of realism to the promo, but realistically, there is no way the production crew would have waited that long to stop it if Punk was shooting.
If it was Legitimate, Punk Would be Fired Right Now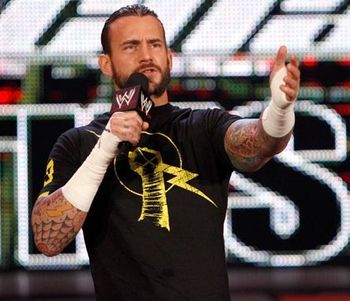 Vince McMahon seems like a man who takes things very personally. Look no further than the length of time Bret Hart and Randy Savage were essentially banned from the WWE and it's easy to see that McMahon holds vendettas. With Punk making claims that McMahon elevates talent based upon their ability to brown nose, and additionally insulting his family, I have to believe Punk would be fired by now if his promo were a shoot.
As it stands now, however, Punk is still a member of the WWE, albeit a "suspended" one. If Punk was reckless enough to deliver a shoot promo blasting the WWE chairman, I doubt he would be trusted enough to remain with the WWE, especially when he is involved in a fairly significant program with John Cena over the WWE Championship.
It is now obvious, though, that this promo was carefully crafted to make Punk seem like a loose cannon who is capable of doing or saying anything between now and the Money in the Bank pay-per-view. Making it seem as though Punk doesn't care about the consequences for his actions is sure to make wrestling fans want to tune in to see what he could possibly say next.
I Believe the Entire "Punk Leaving" Storyline is a Work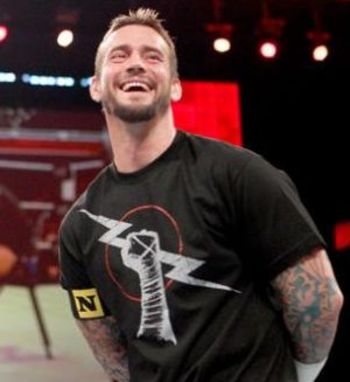 It has been reported for quite some time that CM Punk's contract with the WWE was coming to an end in the near future, and that they had yet to come to terms on a new deal. There has been no true indication, though, that his contract expires after Money in the Bank. As feasible as it is, I get the feeling that the entire premise of Punk leaving the WWE is some type of work.
The first thing that leads to believe there are bigger plans is the fact that Punk has been elevated into a high-profile feud with John Cena. In recent months, Punk has been involved in fairly mundane programs and has seemed to be an afterthought. With that in mind, why would the WWE decide to make him a title contender if he does, in fact, have one foot out the door?
I think there are many ways the WWE can go if this is a storyline as I suspect. If Punk loses at Money in the Bank, it could easily be a ploy that involves him taking some time off to either recoup or hammer out a long-term deal with the WWE (if that hasn't been done already). A more interesting angle, however, would be for Vince McMahon to align himself with Punk in an effort to screw Cena out of the title.
This could work by having McMahon say that he agreed with what Punk had to say in his promo, and that he was ready to elevate the world's best wrestler to the top of the business. This could start a McMahon and Punk vs. Cena feud that could be a reincarnation of McMahon and The Rock against Stone Cold, which was among the greatest feuds of the Attitude Era. Regardless of what ends up happening, I believe Punk's worked shoot promo was the start of something big in the WWE.
Keep Reading