Arsenal FC: Potential Buys for Arsene Wenger in the Transfer Market
June 28, 2011
Six years have passed since Arsenal won a trophy, and the fans have been voicing their discontent at the club's youth policy. There is no doubt that the team's young players could be extravagant in the near future, but they are lacking the experience and the competitiveness to face teams of a higher calibre. Stars like Jack Wilshere and Cesc Fabregas have all emerged as wonder-kids through the youth ranks, and they're certainly enjoying the adulation of the fans because of their performances.
Arsenal finished a disappointing fourth in the Barclays Premier League after being in second place for prolonged periods of time during the campaign. Willy-old manager Arsene Wenger, admitted that the Carling Cup final loss to Birmingham City had contributed to their downfall towards the end of the season and also insists that he will strengthen his squad for the upcoming season.
In this article, we will take a look at a few players who may benefit the Arsenal team:
Gervinho
Age: 24
Positions: Winger, Striker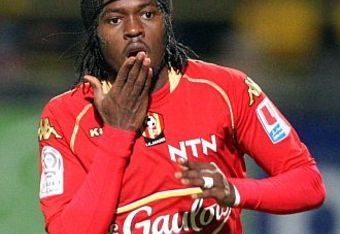 Gervinho is a current Ivory-Coast international and has played multiple times for his country. Touted by the media as the next "Didier Drogba", the Ivory Coast captain is well known for his pace, physique and ability through the flanks. He is the sort of player that Wenger would be keen in buying.
Considering the fact that Gervinho had enjoyed a very successful campaign with reigning French champions Lille, it is not surprising that he has been on the radar of a number of big clubs. Gervinho aided his team in winning the double last season, contributing an impressive total of 18 goals and 10 assists in 43 first-team appearances.
The Arsenal side has seen lackluster performances from players such as Russian playmaker and captain Andrey Arshavin, so the arrival of Gervinho is surely set to bolster the squad and Wenger's attacking options. Arsenal, however, have to open their checkbooks and pay a price of £15M for the Ivorian, a record fee which is currently held by Russian hotshot, Andrey Arshavin.
RATING: 7.7/10
Eden Hazard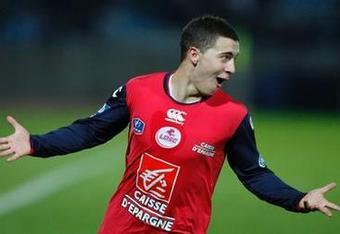 Age: 20
Positions: Attacking Midfielder, Winger
Described by many as a defender's nightmare, Eden Hazard is certainly one of Europe's hottest prospects. Known for his creativity, pace and technical ability, Hazard joins Gervinho in my Arsenal's "must-buy" list. With his compatriot Gervinho, Hazard won the French Ligue and the domestic cup with Lille, and his splendid performances in the league earned him the honour of being named the UNFP Ligue 1 Player of the Year. He is the youngest ever player to win the award.
Dubbed the next Cristiano Ronaldo or Lionel Messi, Hazard plays for the Belgium International team and has earned 20 senior caps for his country. Last season, at the age of just 20, Hazard made a whopping 52 first-team appearances for Lille, scoring 12 goals and laying out 10.
Hazard certainly has blue skies ahead of him, and Arsenal are reportedly interested in his services. However, the chairman of Lille is apparently reluctant to let the player leave, and will stop at nothing to retain the midfield maestro.
Hazard would add depth to the squad at the Emirates stadium, and may actually be able to truly shine with the likes of Fabregas and van Persie playing alongside him.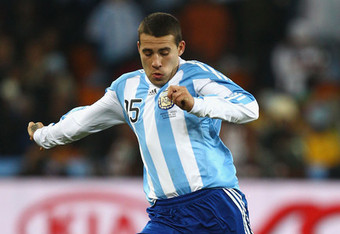 RATING: 8.8/10
Nicolas Otamendi
Age: 22
Positions: Defender
Commanding centre-back Nicolas Otamendi has been a favorite of mine for some time now. Known for his teamwork and his precision in timing tackles, Otamendi has certainly vowed players and fans alike at the Dragao in Porto.
Despite making only 16 appearances in all competitions for the Portuguese club last season, he still managed to score 5 goals and by doing so, has actually made quite a reputation for himself. The Argentinian has also made 11 appearances for his country, and has been called up a couple of times by former Argentina manager, Diego Maradona.
Arsenal's defence was the subject of criticism last season, with the combination of Djourou and Koscielny failing to impress. Thomas Vermaelen is expected to make a full recovery soon, and I for one, would be elated to see him partnered with Otamendi. With Vermaelen's aerial ability and Otamendi's precision in tackles, the two could make a formidable pair. Although Otamendi's transfer may not occur this season, a future transfer to Ashburton Grove seems distinctly possible.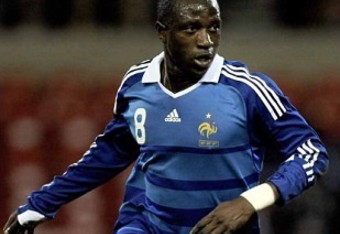 RATING: 8.6/10
Moussa Sissoko
Age: 21
Positions: Midfielder
 Dubbed the new Patrick Viera, the rather lengthy figure of Moussa Sissoko can be imposing in midfield. The Toulouse wonder-kid can play as a box-to-box midfielder or as an attacker. The versatile Frenchman is certainly one for the future, and has already made 3 international appearances for the French senior team.
In the domestic league last season, Sissoko made 30 appearances in all competitions for Toulouse and found the back of the net on 5 occasions. Sissoko is a natural athlete, and his aerial abilities personify his look. His passion for the game has certainly brought him success.
Sissoko would definitely boost Arsenal's midfield, adding height as well as the ability to win back possession in midfield. Sissoko has all the credentials of being a key player for the team, and a player of his calibre could improve the club by leaps and bounds.
Rating: 8.8/10