MLB News and Trade Rumors: Blockbusters, Fire Sales and Other Rumors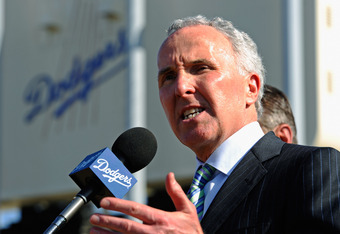 Kevork Djansezian/Getty Images
It's been another busy week in the world of baseball.
Between the Dodgers filing for bankruptcy, the Nationals hiring a new manager and the Mets somehow making it back to .500, there's plenty to discuss.
Here's an update on all the latest news and rumors.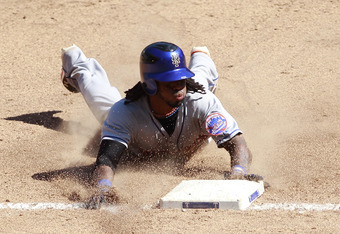 The once-dead Mets are suddenly showing some signs of life as they've crawled back to .500. A big gap (9.5 games) still remains between them in the Phillies, but a Wild Card berth isn't out of the question.
That translates into the Mets staying pat as the trade deadline approaches, although it may only be a matter of time before GM Sandy Alderson opens the floodgates on his best players.
Jose Reyes doesn't appear to be going anywhere, but the same can't be said of Carlos Beltran who will be a free agent at the end of the season and likely doesn't have a future in New York. Alderson is in a tricky position because he doesn't want to blow up the team, but he knows the value of his players will only go down the longer he waits to deal them.
Another player, Francisco Rodriguez, also made news this week when he announced that he'd be happy with a set-up role if he was traded to a contender. The Mets' closer is owed a huge chunk of change ($11.5 million with a $3.5 million buyout for 2012), but he'd be one of the most established relievers on the market if the Mets made him available.
Still, few teams are willing to take on K-Rod's baggage (and contract), so completing a trade isn't as easy as it sounds. The Mets will take a wait-and-see approach over the next three weeks, but if Alderson gets a good offer he won't hesitate to pull the trigger.
This article is
What is the duplicate article?
Why is this article offensive?
Where is this article plagiarized from?
Why is this article poorly edited?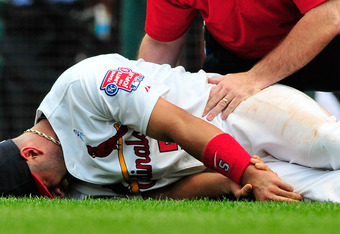 The Cardinals suffered a big blow when they lost Albert Pujols for at least a month with a left forearm fracture. But at 41-38 they're still very much in the playoff hunt and expected to be active at the trade deadline.
Two names on the Cardinals' wish list is Heath Bell and Jason Bartlett of the Padres. Bell could take over as the St. Louis closer while Bartlett could play shortstop with Ryan Theriot moving to second base.
Other relievers the Cardinals could look at include lefty J.C. Romero and righty Chad Qualls. Fernando Salas (2.88 ERA, 12 saves) has been impressive as the St. Louis closer, but manager Tony LaRussa would like another premier arm or two, especially with set-up man Eduardo Sanchez hitting the DL recently.
As for Pujols, don't expect the Cardinals to make a big move to replace him, either in the short-term or the long-term. They can move Lance Berkman to first base and play outfielder John Jay more regularly. Obviously, Jay doesn't have Pujols' bat and the Cardinals will certainly miss his clubhouse presence, but St. Louis is a club with enough other big bats to get by for a month.
This article is
What is the duplicate article?
Why is this article offensive?
Where is this article plagiarized from?
Why is this article poorly edited?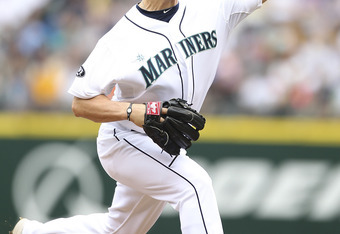 The Mariners have been surprisingly decent this season and at 39-40 (two games back of the Texas Rangers) they have a legitimate shot at winning the division title for the first time since 2001.
Seattle owes its success to a stellar pitching staff that features ace Felix Hernandez, rookie Michael Pineda and, to everyone's shock, Erik Bedard. (Jason Vargas and Doug Fister have been pretty good too).
Bedard, 32, is having his best season since 2007 when he was a serious Cy Young candidate. The lefty has a 3.00 ERA in 15 starts and a 8.5 SO/9 rate that is right in line with his career average (8.7). He's already thrown more innings (90) than he did in either of his previous seasons in Seattle and he looks like he's only getting stronger.
If that wasn't enough to make him an attractive trade chip, Bedard is also signed to a one-year, $1 million deal, making him the best bargain in baseball. The question is if the Mariners want to trade him?
Seattle has the pitching to make some noise in October, but the offense is downright anemic. The only player with an OPS above .700 is first baseman Justin Smoak and even superstar ichiro Suzuki (.273/.318/.325) is struggling.
The Mariners theoretically have the pieces to add a big bat (Carlos Beltran?), but even that may not be enough to match up against the Red Sox and Yankees of the world.
If Bedard is dealt it could be open season on all of Seattle's players. Jack Wilson, David Aardsma (once he's healthy), Jack Cust and Chris Ray are all potential trade candidates.
This article is
What is the duplicate article?
Why is this article offensive?
Where is this article plagiarized from?
Why is this article poorly edited?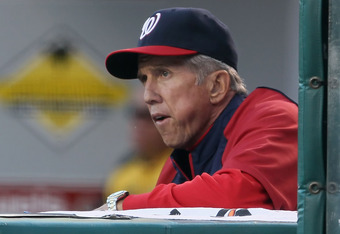 Jim Riggleman shocked the baseball universe when he resigned as the Nationals manager last week.
The move was especially surprising because the Nationals were playing so well and Riggleman seemed in line to return for 2012. However, the veteran manager felt like he was just being used by GM Mike Rizzo as a place-holder until the Nationals were ready to compete, and so he jumped ship before he could be fired.
Davey Johnson, 68, will take over as the manager of the Nationals after previous serving as the team's senior adviser. But don't expect Johnson to have any more job security than Riggleman did. He'll finish out the season and the two sides will have a discussion.
As for this season, the Nationals are playing surprisingly well and have inched above .500 to 40-39, the first time they've above .500 this late in the season in franchise history. That's a big accomplishment for many of Washington's young players, but don't expect Rizzo to lose sight of his long-term plan. That means the Nationals should once again be sellers at the deadline.
Ivan Rodriguez will almost definitely be moved with Wilson Ramos entrenched as the full-time catcher. Jason Marquis is another trade candidate for any team in need of starting pitching. Other guys who could be moved are Rick Ankiel, Todd Coffey and Livan Hernandez, all of whom will be free agents at the end of this season.
This article is
What is the duplicate article?
Why is this article offensive?
Where is this article plagiarized from?
Why is this article poorly edited?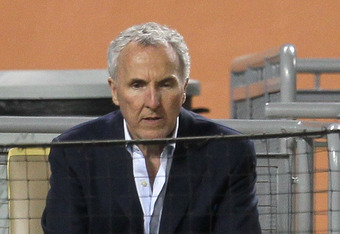 Frank McCourt's last-ditch effort to save his franchise came to a headwind yesterday as the Dodgers officially filed for bankruptcy.
This doesn't necessarily mean that McCourt loses his team, as bankruptcy court should allow him to retain control for a little bit longer. But the outlook is incredibly gloomy.
After getting his TV deal with FOX rejected by Bud Selig and MLB, McCourt now hopes to take his case to bankruptcy court. He has $150 million in interim cash to meet the Dodgers' payroll in the meantime.
Unfortunately for McCourt, he's unlikely to get the courts to approve the FOX deal and FOX itself is likely to back away from the deal until the team's financial situation is more stable—something that can only happen if there's an MLB takeover.
McCourt's time in Los Angeles is just about up and he'll soon be forced to accept a below-market deal for the Dodgers just to be able to pay off all his debts.
What this means for the Dodgers' players is unclear. They will definitely get paid, one way or the other other, however it doesn't look like the Dodgers will be forced to trim payroll by unloading high-priced players like Rafaeul Furcal ($13 million) and Hiroki Kurdoa ($12 million).
But just because they don't have to sell off talent doesn't mean that they won't.
The Dodgers are nine games out of the division and wild card and have as many as nine teams ahead of them, so it's pretty safe to label them as a seller. Kuroda's name is being tossed around as a popular trade candidate and infielder Jamey Carroll could be moved as well.
Don't hold your breath on trades for Andre Ethier or Matt Kemp. Even if the Dodgers can't sign either to a long-term extension right now, they won't move them for just 50 cents on the dollar.
This article is
What is the duplicate article?
Why is this article offensive?
Where is this article plagiarized from?
Why is this article poorly edited?