UFC 132: 10 Memorable Sports Moments Since Tito Ortiz Last Won a Fight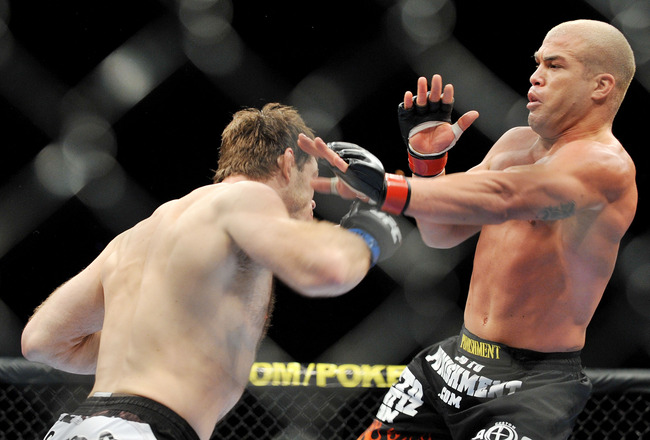 Jon Kopaloff/Getty Images
Tito Ortiz will be fighting for his UFC career when he meets Ryan Bader on Saturday, July 2. UFC president Dana White has said that Ortiz's UFC 132 fight against Bader is his last chance with the promotion—in short, if he loses he will almost assuredly be released.
Ortiz has not won a fight for quite some time. How long's it been, you ask? Well, how about October 10, 2006. On that day, Ortiz defeated Ken Shamrock via first-round TKO.
Since that time, "The Huntington Beach Bad Boy" has gone 0-4-1, losing to Chuck Liddell, Lyoto Machida, Forrest Griffin and Matt Hamill. His draw came in a bout against Rashad Evans.
So, it's been close to five years since Ortiz's last win.
To help you put that in perspective, here are ten memorable moments in sports that have occurred since Ortiz last won a fight.
Barry Bonds Breaks Hank Aaron's Home Run Record
You could say this event was memorable for many different reasons, none of which I will get into here.
Like it or not, Barry Bonds did break Hank Aaron's record in August, 2007.
Appalachian State Beats Michigan
Michigan had national championship hopes when they met Appalachian State on September 1, 2007. The Wolverines were ranked number five in the nation while the Mountaineers, well, they were not ranked anywhere near the top 20.
With seconds to go in the game, Michigan was behind 34-32 when their field goal attempt was blocked ending the game and dropping the Wolverines from the top twenty.
This game was one of the biggest upsets in college football history.
Golden State Warriors Knock the Dallas Mavericks out of the Playoffs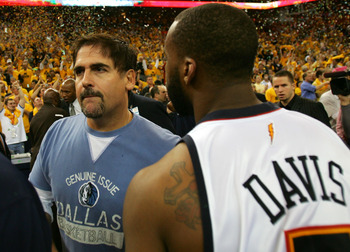 Jed Jacobsohn/Getty Images
In 2007 the Golden State Warriors made the NBA playoffs for the first time since 1994.
Few fans gave the Warriors a chance against the Dallas Mavericks in the first round, but after six games it was the Warriors that moved on to the second round.
The joy in Oakland was short lived as the Utah Jazz eliminated the Warriors in five games.
Golden State has not been back to the playoffs since while the Mavericks recently took home their first NBA title.
David Tyree's Super Bowl Catch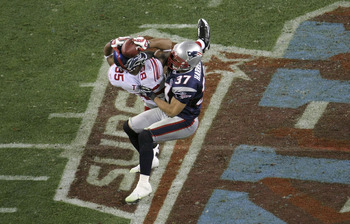 Doug Pensinger/Getty Images
Great ball against the helmet catch at Super Bowl XLII on February 3, 2008.
Michael Phelps 2008 Olympics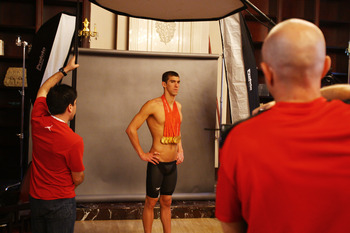 Andreas Rentz/Getty Images
Michael Phelps entered the 2008 Olympics with six gold medals to his name, he left Beijing with a record 14.
Phelps broke Mark Spitz's 1972 record by winning eight gold medals at the 2008 Olympics.
Plaxico Burress Shoots Himself in the Leg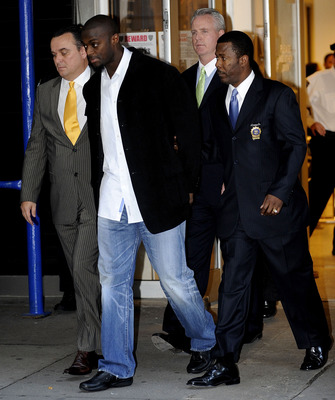 Jeff Zelevansky/Getty Images
While at a nightclub in New York City in November 2008, Plaxico Burress accidentally shoots himself in the thigh.
Detroit Lions 0-16 Season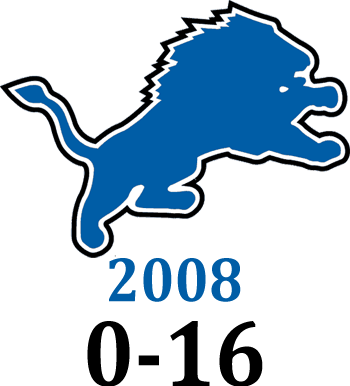 The Detroit Lions became the first team to win exactly zero games in a 16 game season during the 2008 NFL season.
Santonio Holmes Super Bowl-Winning Catch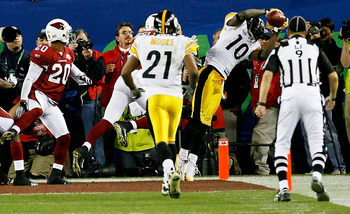 Kevin C. Cox/Getty Images
With 35 seconds left in Super Bowl XLIII, Santonio Holmes pulled down a great catch to secure the win for the Pittsburgh Steelers.
Usain Bolt: Fastest Man in the World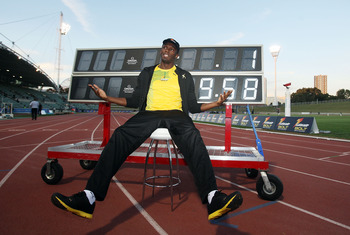 Mark Metcalfe/Getty Images
Usain Bolt set the 100 meter world record with a time of 9.58 on August 16, 2009. He also set the 200 meter world, clocking a time of 19.19 on August 20, 2009.
Chicago Blackhawks Win Stanley Cup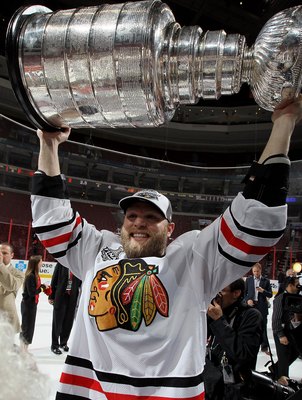 Jim McIsaac/Getty Images
In 2010, the Chicago Blackhawks won their first Stanley Cup since 1961 when they defeated the Philadelphia Flyers in six games.
Keep Reading