Washington Football: 6 Dream Scenarios for 2011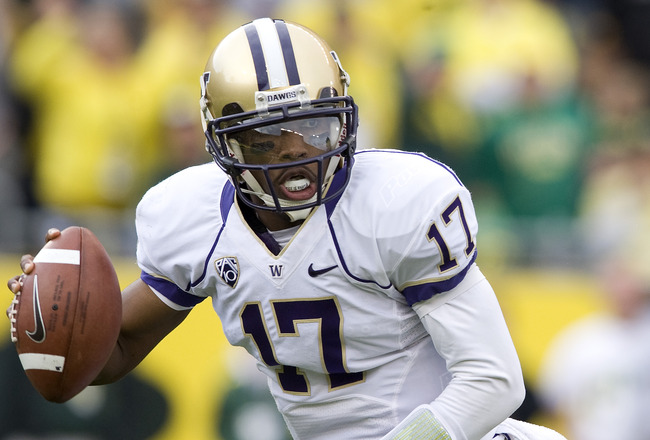 Steve Dykes/Getty Images
As Shakespeare once wrote, "Perchance, to dream." Washington fans are still waiting for their happily ever after since the hiring of Steve Sarkisian—an energetic and popular leader who was brought in to pull the Huskies out of an 0-12 abyss.
These six dream scenarios are on every Husky fan's mind, and if they aren't they should be.
Nick Montana Becomes Starting Quarterback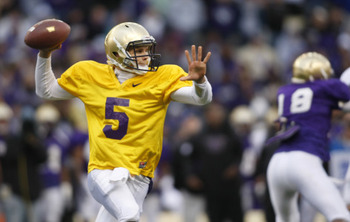 It's hard for any son to come out from under his successful father's shadow, but for Nick Montana it is especially daunting. He has the skill set and the gene set to be great—is this the year that he puts it all together?
He has some big cleats to fill from the departed Jake Locker, but if anyone knows about fulfilling a legacy, it's Montana.
Chris Polk Finishing in the Top 10 for the Heisman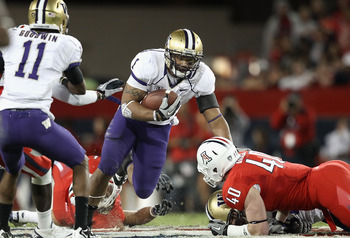 Christian Petersen/Getty Images
He might be the most underrated running back in the country, and could shoulder even more of the offensive load this year with an inexperienced quarterback leading the Huskies.
He ran for more than 1,500 yards last year as a sophomore, and will be looking to rack up even more next year.
Rose Bowl Bound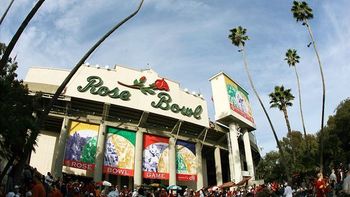 The word "dream" was in the title, right? Well, we get Oregon at home, and USC is on probation—Pasadena here we come!
Beating Oregon at Home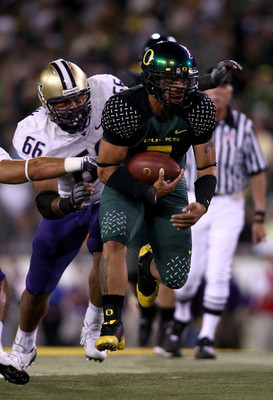 In order to get to the Rose Bowl, the mighty Ducks must be plucked. With the game in Seattle, and a frenzied home crowd lending its support, stranger things have happened.
Winning the Apple Cup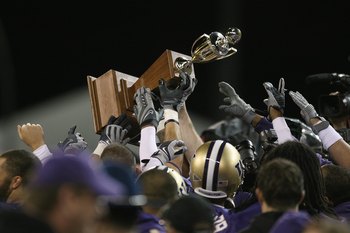 Otto Greule Jr/Getty Images
This bitter rivalry against Washington State is never short of emotion, and could mean the difference in securing a bowl game or being home for the holidays.
The Huskies will be looking for a third straight win against the Cougars, helping to keep WSU mired in the basement of the Pac-12 North.
Nick Holt Smiles in Satisfaction for a Whole Game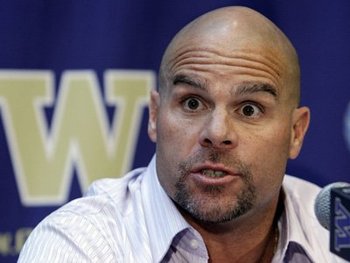 Not one to be confused with the always smiling Spongebob Squarepants, Holt and his infamous scowls and emotional eruptions would scare the most hardened criminal.
What I wouldn't give to see him smile for an entire game…hey they said the world would end in 2012, didn't they?
Keep Reading

Washington Huskies Football: Like this team?