Kim Kardashian: Top 20 Reasons Why We Will Miss Her Being Single
Stars and planets have aligned, and the end of an era is near.
Sometime in the near future, Kim will marry her fiance Kris Humphries, which will send the world into a tailspin.
It's time to look back at our scrapbook of memories with one of our favorite WAGs and go over why we will miss her being single.
Plus, you get to see 20 hot pictures of her all in one place, which is convenient.
You're welcome.
Begin Slideshow

»
Much of the news media, including the Bleacher Report Swagger Page, already dedicate approximately 80 percent of its material to Kim Kardashian.
After she will be married, she will undoubtedly become more famous, which means the media will have no other choice but to report on only Kim Kardashian news.
This will undoubtedly cause worldwide panic, leading to the end of civilization.
"But hold on a minute!" some of you might say. How will getting married make her more famous?
Hollywood image consultant Michael Sands told Hollywood Insider why:
"It will definitely make her more famous because every woman wants to see her go down the aisle," says Sands. "Everyone wants to see her get married. Everyone wants to see her chance. So yes it will make her more famous!"
Exclamation points were used, which means it must be true. There is no argument against exclamation points.
We all know that girls dress scandalous on Halloween, which is why I continue to participate in the holiday.
But no one does it better than Kim K.
Now that she is married, say goodbye to the nurses with short skirts, the air pilots with short skirts, the Catholic school girls with short skirts and the nuns with short skirts.
Now, say hello to a burqa.
Thirty-year-old single people, it might get even worse now.
It was already bad enough when you had to listen to your mother begging you day and night about finally settling down and giving her grand kids.
But now, with Kim Kardashian getting married, you will now have to hear this:
"Kim K is getting married! How is it possible you can't find someone?"
For those of you who have watched The Office, do you remember how funny Jim was?
Even Pam had her moments.
Now, they are an insufferable team of mushy romantic comedy.
They finish each other's sentences, believing it is cute, while everyone around them wants to strangle themselves.
No one cares about married couples problems and judging by Khloe and Lamar's relationship, Kim K won't be the exception.
Goodbye carefree Kim..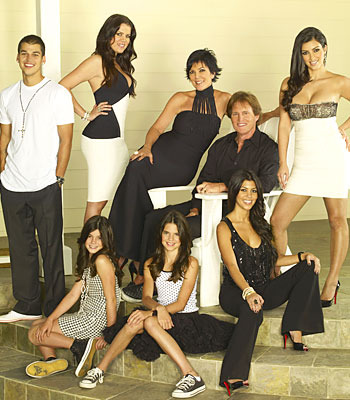 Does anyone remember the golden years of television?
The year's before Keeping Up With the Kardashian's was on the air?
Now look what we have become.
Now I am happy that there are only four now, because I know that eventually they are going to give Kim and Kris their own spin off.
Honestly, I don't know if I, or the rest of the world, can handle five Kardashian shows at one time.
Burning buildings and a rebellion seem to be in the foreseeable future.
Ty Lawson thought it would be a good idea to tweet Kim Kardashian because he thought if he got with her, he would most likely win an NBA championship.
Now, that nonsense is most likely finished because if someone did that again, Kris Humphries would start a fight in the middle of the court.
Plus, her Twitter page will just be how much she loves Kris.
Snoozers.
Just when she was really making leaps and bounds as a talented musician, the perfect man has to come along and ruin it.
Her lyrics and music composition skills motivated by the trials and tribulations of a single female looking for love are now gone.
She has now lost her edge and down time to give a 100 percent effort to put out genius work such as this.
Now I have to throw the 20 albums I bought into a body of water, because listening to her best work will hurt too much.
Now, my fantasies of getting with Kim K are now just a waste of time.
Sure, the chances of getting lucky enough to have a shot were about a gajillion to one, but there was always a chance because she wasn't tied down.
Now that she is getting married to a seven foot man beast who would put me into a coma I wouldn't wake up from.
It scares me too much to even think about trying.
The inexplicable photos that Kim K takes of herself will probably come to an end.
I can't speak for Kris Humphries, because I haven't met him or even been in the same state as him, but I know that a lot guys would probably want to put an end to their wife taking hot photos for other men to enjoy.
I just hope Kris understands that you have to let a wild and beautiful stallion roam free.
It was a game that was more fun that craps or blackjack.
The days of betting which athlete Kim will date next are now over.
But with death comes life, because now a fun new game will spawn.
How many months will go by before Kim moves on?
I'm putting a crisp Benjamin on two years, two months.
Any takers?
Like always, the big sports get all the attention.
Athletes everywhere got their hopes up, thinking that since Kim only seems to chase jerseys, maybe they will get their turn at her.
Unfortunately, golfers, tennis players, hockey players, wrestlers and even baseball players didn't seize their moment.
Seeing Kim in a luxury box or a court side seat, eyeing her next victim was like watching a hawk eyeing its prey on the Discovery Channel.
Even from the comfort of your own home, you could see the twinkle in her big brown eyes, waiting for a vulnerable athlete to succumb to her desire.
It's like the short story the Most Dangerous Game.
Now that she is settling down, the nights going out will dwindle.
That will then lead to less boozing,
That will lead to less foolish decisions.
Which will lead to me being entertained less by her regrettable decisions.
This will then lead to my depression.
A comedian has a field day with those guys who date Kim Kardashian.
Now they are forced to make fun of Lamar Odom and Kris Humphries.
The jokes will get old and we will run out of ammo against these guys.
This is sad, because they deserve to be made fun of for all eternity.
It might be hard for some people to feel sorry for person who makes millions of dollars carrying and catching an inflated pigskin.
But it has to break Reggie's heart knowing that his on and off again romance with Kim will now be permanently over, which in turn breaks my heart.
I shed tears for Reggie because I know he has to be filled with feeling of regret and second guessing himself.
His new girlfriend Melissa Molinaro is a carbon copy of Kim.
If you were like me, I held on to every clue and every hint of what was going on in Kim's single life, hoping that she found her soul mate.
It was an obsession and an addiction.
I lost friends, family and even pets.
But now that it's finally happening, what else is there to care about?
Robert's love life?
My life is over.
We've hoped and waited like the nerds waiting for another Star Wars.
We've lived with crossed fingers.
But now, with this announced engagement, our hopes are dashed.
There will probably be no more sex tapes. Even if there are, the married ones are more boring.
But look at the positives. It might have been just like any other sequel:
Disappointing, with you wondering why you wanted it to happen in the first place.
It is now inevitable.
Kim K is going to let herself go.
She has found her beau, so the motivation to keep her body in tip top shape is now in jeopardy.
Her and that bodacious bottom have always walked the tight rope of awesome and a spot-on model of the Hindenburg. Now, her body will most likely go down in flames, much like the aforementioned German passenger airship.
It's okay though.
Like a psychotic, mentally unstable person who can't let go of the past, I can cling on to the pictures of what she used to be.
What comes after marriage?
Children: also known as the female body's kryptonite.
They make any attractive female blow up like a raged filled balloon.
When it comes to Kim, they will destroy her second best feature because we all know children suck the life out of everything, especially breasts and dreams.
What will really change about Kim Kardashian once she is married?
She will still do the same crap she does now, which is pretty much thinking of weird things to do like get a butt x-ray, with an occasional photo shoot in between her zany ideas.