MLB Trade Rumors: Albert Pujols, Prince Fielder and More Contract Buzz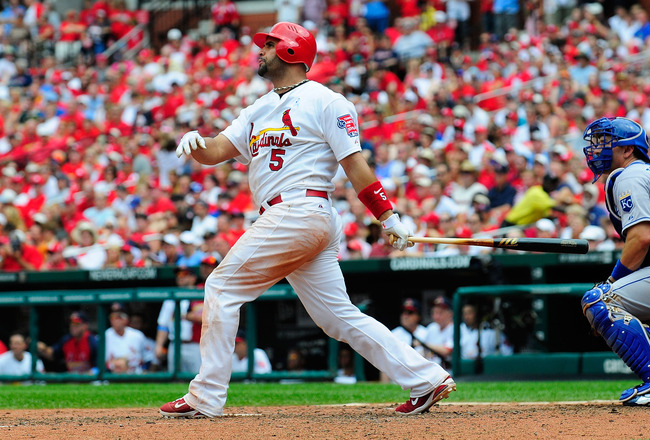 Jeff Curry/Getty Images
The 2011 MLB season is less than halfway over. We still have the All-Star Game, the trade deadline and the playoff run ahead of us. Heck, players on one-year deals still have more than 50 percent of their service time remaining.
But that hasn't stopped us from looking ahead to this winter's free-agent market and contract extension negotiations.
For players who are due to cash in after the season, every move they make is publicly scrutinized through the lens of how it will affect his payday. Consistency, durability, perceived effort—meaningless though these June games may seem, what happens now could ripple through to when contract negotiations begin in November.
As baseball's third month comes to a close (that was fast, wasn't it?), here's a look at all the hottest contract buzz about some marquee names who could strike gold on the free-agent market or gain long-term stability after the season.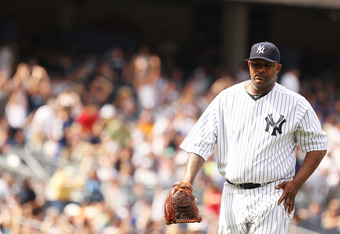 Albert Pujols and Prince Fielder may be the biggest names on the free agent market this winter, but another star could be seeking a nine-digit deal after the season, too: CC Sabathia.
Sabathia will still have four years and $92 million remaining on the seven-year, $161 million deal he signed with the New York Yankees in 2008. But he may exercise the opt-out clause in his contract if he thinks he can get more.
SI.com's Jon Heyman predicted before the season that Sabathia would opt out of his deal, quoting another team's GM who said it would "definitely" happen.
Sabathia has been diplomatic in public—"I'm a Yankee," he said in March—but hisexpressed desire for the Yankees to add some years to his contract suggests that he'll at least use the opt-out clause as leverage in extension talks.
Through 17 starts this year, Sabathia is 10-4 with a 3.25 ERA, a 2.82 FIP, and 3.5 WAR. He could definitely make a killing on the open market.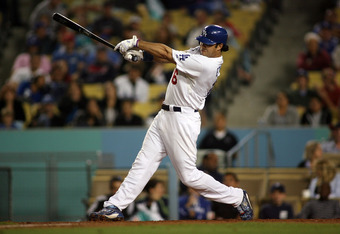 Before the start of the 2011 MLB season, the man most concerned about Andre Ethier's future with the Los Angeles Dodgers was Ethier himself.
In an act of either insecurity or true humility, Ethier publicly questioned whether it would be worth the Dodgers' while to keep him around after the season. "If I don't play well, we have seen them non-tender guys here," he said. "If you do play well, sometimes they don't offer those guys arbitration because their salaries are too high."
Los Angeles GM Ned Colletti said he was "surprised" by the comments, and the thought of non-tendering Ethier is absurd. But even though the two sides have discussed "vague parameters" of an extension, his future with the Dodgers is definitely in question.
The team filed for bankruptcy today, so they probably won't be able to pay both Ethier and Matt Kemp the eight-digit arbitration salaries they're due to receive. With the Dodgers 9.5 games back in the NL West, Ethier could be traded in the next few weeks.
Ethier is hitting .317/.389/.461 with seven homers, 37 RBI and 2.4 WAR.
After years of being billed as a future ace, Los Angeles Angels of Anaheim right-handed pitcher Jered Weaver embraced his destiny in 2010, going 13-12 with a 3.01 ERA and 5.9 wins above replacement.
In 2011, he's been even better—after 17 starts, he's 9-4 with a downright scary 1.97 ERA and 4.0 WAR. Any discussion of the AL Cy Young has to start and end with Weaver.
In the midst of this breakout, Angels fans have to be asking themselves: how long will he stick around in Anaheim?
Last offseason, Weaver expressed interest in a long-term extension: "I would love to play with the Angels for a long time," he said, "and if we can get something done, we will." In April, MLBTradeRumors.com's Mark Polishuk suggested something in the neighborhood of three years and $40 million would be fair for both sides.
Alas, it doesn't seem like it's meant to be. Earlier this year, SI.com's Jon Heyman said there was little chance of Weaver sticking around in Anaheim after next season. What's more, multiple people think the Angels could be better off trading him now, while his value is so high.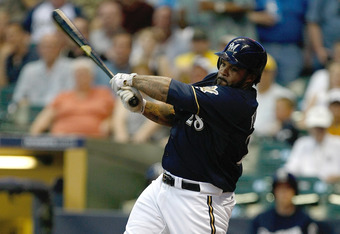 With the Milwaukee Brewers in contention, Prince Fielder might not be traded this season, but there have already been high-profile rumors about where he'll be suiting up in 2012.
Rumor earlier this year had it that agent Scott Boras wanted eight years and $200 million for Fielder, who, at 27, would provide not just proven production but unusual youth for a premium free agent.
So where might he land? In April, SI.com's Jon Heyman suggested the Chicago Cubs, Seattle Mariners, Texas Rangers, Baltimore Orioles, and Los Angeles Dodgers (assuming they get their ownership issues resolved) as likely destinations.
In addition, you can't count out the Boston Red Sox (David Ortiz' contract is expiring, so theoretically they could have room) or the New York Yankees (remember when they definitely weren't going to sign Mark Teixeira?). The Brewers probably don't have the money to re-sign him, but they'll at least probably make him an offer.
Teams that are in on Albert Pujols could also be connected to Fielder, if only to drive up their leverage in contract negotiations.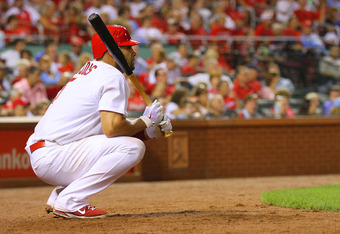 Even before he suffered a scary arm injury, Albert Pujols seemed to be headed towards a winter of disappointment on the free agent market.
Pujols, 31, is in the midst of the worst season of his career. Before he broke his arm, he was hitting .279/.355/.500 with 17 home runs, 2.3 wins above replacement, and more walks than strikeouts. Most players would kill for those kinds of numbers—heck, he has a 140 wRC+ in spite of an unlucky .253 BABIP—but not by Pujols' standards. He's on pace to set career lows across the board.
And so, even before his injury threw everything else into a flux, the question was: could Prince Albert still command a contract in the $300 million range, as he was expected to before the season?
MLBTradeRumors.com's Mark Polishuk is skeptical. Interested teams, he wrote last month, would question "the wisdom of giving a mammoth deal to a player who turns 32 next season and who might already be on the decline."
Even if he comes back fully healthy, he won't be as hot of a commodity as he appeared to be a couple months ago.
Still, Pujols' price could be driven up in a divisional bidding war—rumors swirled last month when he hugged Chicago Cubs GM Jim Hendry before a game.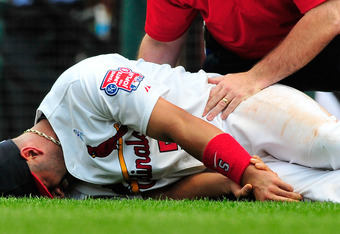 Albert Pujols might not want to talk about how his injury will affect his upcoming free agency, but everyone else sure does.
One week ago, the St. Louis Cardinals announced that Pujols would miss at least four weeks (possibly as long as six or eight) with a broken wrist, his value on the market —some had speculated before the season that he could earn upwards of $300 million—took a nosedive.
ESPN.com's Buster Olney says the pressure Pujols will be under when he returns will be greater than any other soon-to-be-free agent has ever faced. When he returns, he'll have to prove himself to the rest of the league all over again.
FOXSports.com's Ken Rosenthal doesn't think the injury will matter much unless "it affects his long-term ability as a hitter." Rosenthal is dismissive of that idea, but he acknowledges that he might not look quite like himself for the rest of the season.
MLBTradeRumors.com's Ben Nicholson-Smith was less optimistic—it would take a monstrous postseason performance like Carlos Beltran's in 2004 for Pujols to fully regain his value, he says, so "he had better hope the Cardinals stay in the race without him."