UFC on Versus 4 Results: 4 Fights Michael Johnson Should Take Next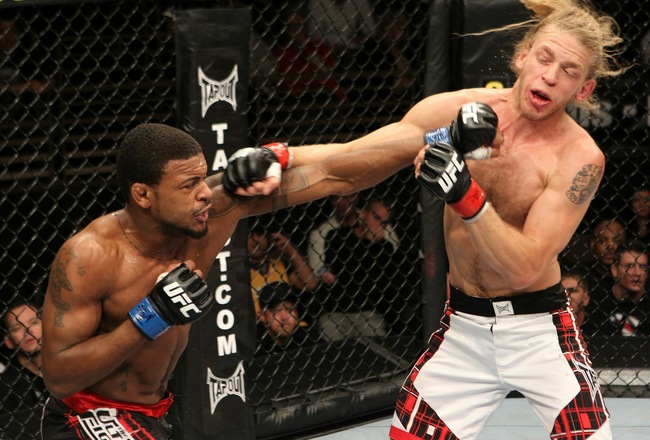 In his first fight since a disappointing loss to Jonathan Brookins at the Season 12 finale of The Ultimate Fighter (TUF), Michael Johnson bounced back in impressive fashion.
After playing to the Pittsburgh crowd by walking in waving a Terrible Towel, Johnson looked outstanding on his feet en route to a technical knockout of Edward Faaloloto.
Now, it is time to see where the Season 12 TUF participants fit into the lightweight division. Here are a few matchups that could be used as a measuring stick for Johnson's place in the division.
Gleison Tibau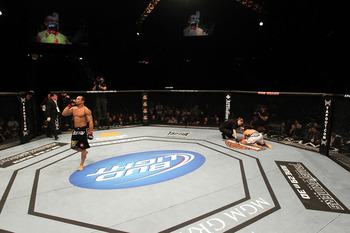 This matchup wouldn't do much for Gleison Tibau, but it could give Michael Johnson the opportunity to make a huge jump into the thick of things in the extremely deep lightweight division.
With four of Johnson's five losses coming by submission, there isn't a better way to test his improvement than pitting him against this Brazilian Jiu-Jitsu black belt.
Joe Lauzon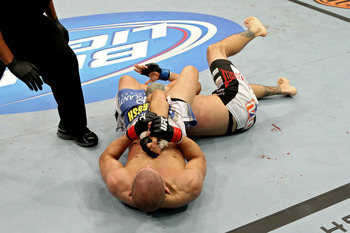 Because of his name recognition, many might see Joe Lauzon as a fighter who is far superior to Michael Johnson right now. However, that is simply not the case.
Like Johnson, Lauzon has plenty of climbing still ahead of him in the lightweight division. Although dominant, Lauzon's most recent victories over Curt Warburton and Gabe Ruediger do little to impress in the grand scheme of things.
Like Gleison Tibau, Lauzon is an ace on the ground and could be a perfect barometer for Johnson.
Winner of Anthony Njokuani vs. Andre Winner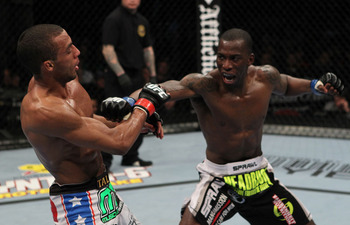 Not only would either of these opponents make for an exciting fight, but a bout between Michael Johnson and Andre Winner would draw plenty of interest, as both fighters finished their TUF appearances with a loss in the finals.
The winner of this UFC 132 fight would also be in a similar position as Johnson—looking to dig their way out of the lightweight division cellar.
Winner of Thiago Tavares vs. Spencer Fisher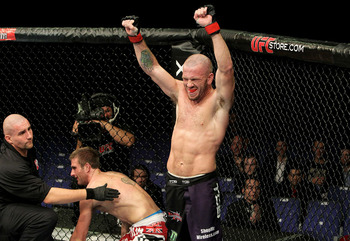 The roller coaster-like careers of Spencer Fisher and Thiago Tavares are true signs of a low-tier gatekeeper in the UFC.
Both Fisher and Tavares are scrappy, well-rounded fighters capable of sorting out the pretenders from the up-and-coming contenders. This is exactly the kind of fight Michael Johnson needs in his next appearance.
Sean Smith is a Featured Columnist for Bleacher Report MMA. For the latest insight and updates on everything MMA, you can follow Sean on Twitter here.
Keep Reading