Premier League Transfer Rumours: Boudebouz, Nani and More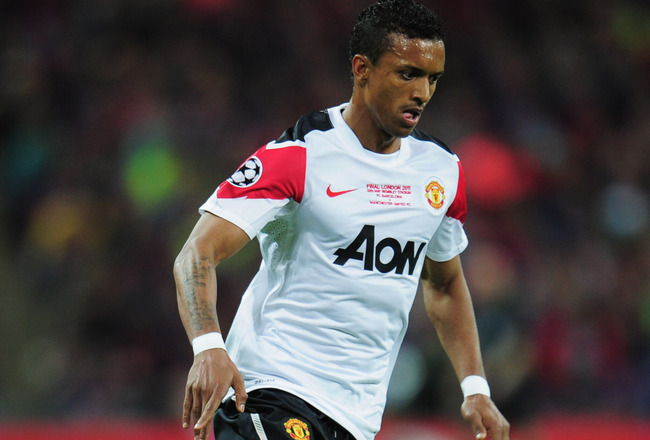 Shaun Botterill/Getty Images
Premier League clubs have erred on the side of caution in this summer's transfer market, facing constant financial scrutiny from UEFA and having to tailor their squad to abide by the F.A. 25-man squad rule introduced last season to give ''homemade'' youth players a better chance of breaking into their club's first team.
Many clubs such as Tottenham Hotspur and Manchester City must look to offload several fringe players before they can look to bring in players who can propel them towards a Premier League title challenge. Other clubs are just fearful of being sucked into a bidding war for their transfer targets, which would inflate prices beyond their reach.
Despite this relative austerity, a report released earlier this month by accountancy firm Deloitte highlighted combined debts of £3.5 billion, despite consistent increases in revenue over the past three decades.
Nevertheless, clubs continue to spend beyond their means and the British press has regularly linked the likes of Chelsea and Manchester City, who continue to post huge losses and whose combined wage bill exceeds £300 million per year, with big-money moves for the world's biggest football stars.
Today there is news of a new £38 million by Chelsea and an exodus of players from Manchester United in order to generate funds for Sir Alex Ferguson's big plans to evolve his title-winning squad and stay ahead of the competition.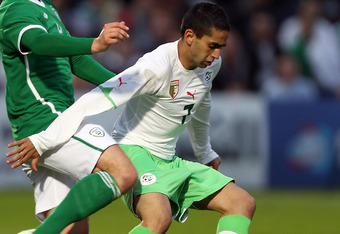 Age: 21
Current Club: Sochaux
Position: Centre Mid
Nationality: Algerian
Potential Destination: Liverpool
Key Statistic: Boudebouz switched his allegiance to his family's homeland Algeria, despite representing France at Under-17 and Under-19 level
Transfer Value: £10 million
Stumbling Block: This transfer would surely only happen if the Reds sold at least one of Raul Meireles or Joe Cole
Link: http://www.lequipe.fr/Allos-v2/Allo_TRANSFERT.html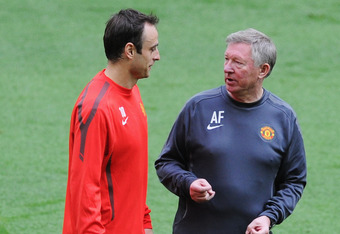 Age: 30
Current Club: Manchester United
Position: Forward
Nationality: Bulgarian
Potential Destination: Bayern Munich
Key Statistic: Berbatov was the top scorer in the Premier League last season and Nani created three more goals than any other player
Transfer Value: £40 million combined
Stumbling Block: Would Ferguson really let two key, high-performing players leave Old Trafford, especially for as little as £32 million, a figure quoted by the Daily Mail today?
Link: http://www.caughtoffside.com/2011/06/26/bayern-munich-to-tempt-man-united-with-32m-bid-for-attacking-pair/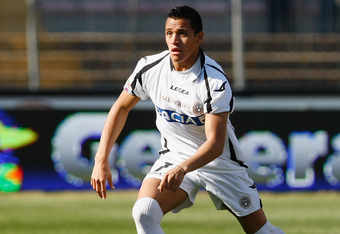 Age: 22
Current Club: Udinese
Position: Winger
Nationality: Chilean
Potential Destination: Manchester City
Key Statistic: Sanchez became the youngest-ever Chilean footballer to appear for his country when he came on in 2006 in a match against New Zealand
Transfer Value: £38 million
Stumbling Block: Marca.com reported recently that Barcelona were losing interest in recruiting Sanchez, with whom they have held negotiations, but the player's preference remains a move to the Spanish champions
Link: http://www.dailymail.co.uk/sport/football/article-2008178/Manchester-City-bid-38m-Alexis-Sanchez.html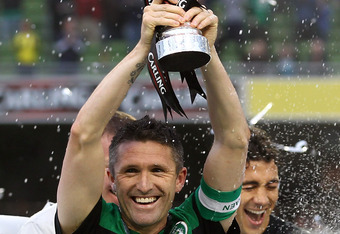 Age: 30
Current Club: Tottenham Hotspur
Position: Forward
Nationality: Irish
Potential Destination: Blackburn Rovers
Key Statistic: Has scored 210 goals for nine different clubs in his career and is the all-time leading goalscorer for the Republic of Ireland
Transfer Value: £7 million
Stumbling Block: Keane's reported £70,000-a-week wages could mean this move is a risk which is too expensive for Blackburn Rovers, who may only get two or three seasons out of a player whose star is fading
Link: http://www.metro.co.uk/sport/football/867507-robbie-keanes-spurs-career-to-end-with-blackburn-transfer?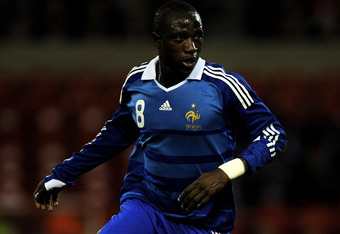 Age: 21
Current Club: Toulouse
Position: Defensive Mid
Nationality: French
Potential Destination: Liverpool
Key Statistic: Sissoko, who has been linked with a move to England previously, played for the French U21 team 20 times
Transfer Value: £13 million
Stumbling Block: Liverpool have already spent £16 million on 21-year-old England midfielder Jordan Henderson and now have many options in central midfield
Link: http://www.goal.com/en-gb/news/2896/premier-league/2011/06/25/2547896/toulouses-moussa-sissoko-in-talks-with-liverpool-newcastle

Manchester United: Like this team?