2011 NBA Draft Results: Grading the OKC Thunder's Lone Draft Pick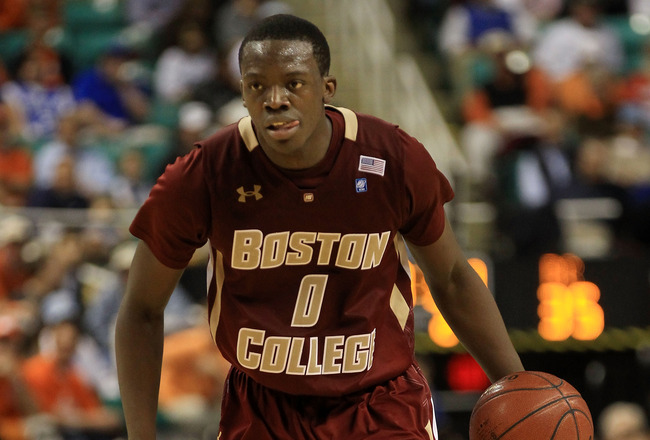 Streeter Lecka/Getty Images
The Oklahoma City Thunder had a very quiet draft in 2011. Void of lottery picks, the Thunder sat back and chose the player they coveted the most for their position.
Oklahoma City chose Reggie Jackson, a 6'3" point guard from Boston College.
Jackson apparently won over the front office of Oklahoma City, electing to not work out for any teams.
Now that Jackson will be the third point guard behind Russell Westbrook and Eric Maynor, it's time for figure out exactly why the Thunder went this route.
Here is a complete analysis of the pick, including two players the Thunder should have considered.
Jordan Hamilton Was Available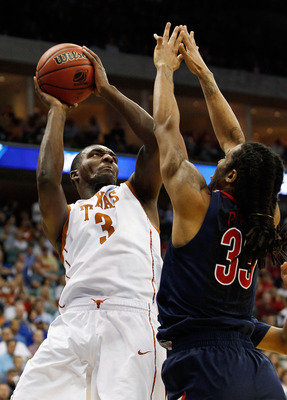 Tom Pennington/Getty Images
The Thunder not taking Jordan Hamilton was a legitimate surprise. Hamilton was rumored to go as high as the lottery during the week, showing how promising this young man's career could be.
Hamilton has many of the qualities the Thunder need. He's tall, athletic, can score in bunches and most importantly, can back up Kevin Durant.
The Thunder desperately need bench scoring and insurance for Kevin Durant, attributes that Jordan Hamilton would bring right away.
If Jordan Hamilton goes on to have a productive career, Thunder fans will always question this pick of Reggie Jackson.
Marshon Brooks Was Available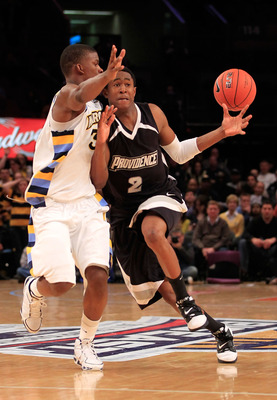 Chris Trotman/Getty Images
Brooks was another player that could have impacted the Thunder's rotation immediately.
Marshon Brooks is a senior guard out of Providence that was highly regarded by several teams. Brooks knows how to score like few other players in the draft.
He is a crafty player who scores in a plethora of ways. With Oklahoma City's need of bench scoring, you have to wonder why the Thunder did not like Brooks in this position.
Once again, keep a close eye on Brooks and how his career pans out over the years.
How Reggie Jackson Fits In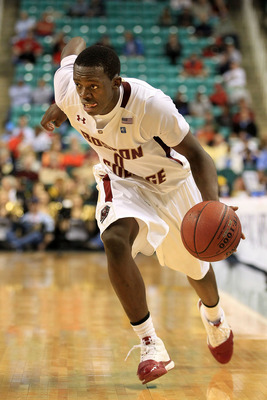 Streeter Lecka/Getty Images
With Russell Westbrook and Eric Maynor well ahead of Jackson on the teams depth chart, it's hard to say how Jackson will contribute this season.
This may have been a pick of the future, especially considering how Eric Maynor fits into the teams long term plans.
Eric Maynor's contract expires in two years, so perhaps the Thunder are looking to develop a quality back up for Russell Westbrook.
If the Thunder trade Maynor for a wing player to come off the bench, this trade would make a lot more sense.
Don't be surprised if Oklahoma City trades Maynor in the coming weeks, especially since Maynor raised his trade stock during the playoffs.
What Reggie Jackson Brings to the Table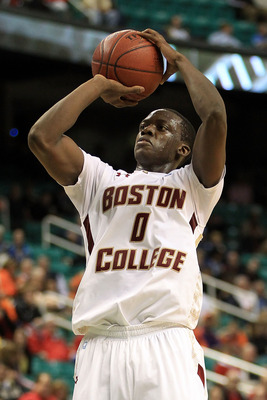 Streeter Lecka/Getty Images
Reggie Jackson is definitely a raw player who needs coaching, but he has things you simply cannot teach.
His athleticism is second to few. Apparently the Thunder love athletic point guards, since Jackson and Westbrook are both top notch athletes.
Jackson will need to learn a lot about the NBA game before seeing court time. He doesn't have great court vision, isn't viewed as an exceptional passer and really doesn't possess many qualities that make a point guard a point guard.
Basically, Jackson needs to sit down and do homework on how the point guard position is played.
If all goes well, the Thunder will have themselves a high quality backup for Westbrook for years to come.
Keep Reading

Oklahoma City Thunder: Like this team?