2011 NBA Draft: The Latest Buzz on All the Potential Picks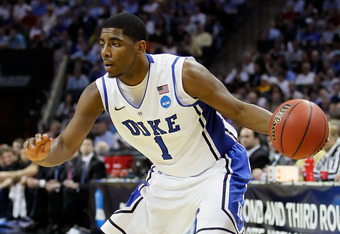 Kevin C. Cox/Getty Images
The 2011 NBA draft is scheduled to begin in less than 12 hours, and there's arguably more uncertainty with this draft than any in recent memory.
The Minnesota Timberwolves, picking at No. 2, have been shopping the pick since the lottery was finalized around a month ago. They've yet to find a proper suitor, or so they say.
The draft class itself is extremely lacking in terms of star power. Duke's Kyrie Irving and Arizona's Derrick Williams are believed to be the only two legit stars, and then there's quite a drop-off.
Something many people have failed to realize is that while lacking in star power, this class is incredibly deep. Many second-round picks have the potential to be solid rotation players for teams, while there could be a dozen or so potential starters taken in the first round.
Throughout the day and leading into the draft, I'll be discussing a multitude of topics ranging from certain teams' draft strategies and potential second-round sleepers to analyzing recent mock drafts from ESPN's Chad Ford and the many trade rumors that are being discussed.
Charles Jenkins, a combo guard out of Hofstra, is hoping that his incredible college career will propel him to a fine NBA career. It will all start when he gets selected tonight, likely in the second round.
Coming out of a tiny school such as Hofstra, and with no NCAA tournament experience to hang his hat on like Stephen Curry or Kenneth Faried, Jenkins is creating buzz on his own, which has caught people's eyes, like that of Chris Dortch of NBA.com,
At a shade taller than 6-1, Jenkins' future in the NBA will probably be at the point...If Jenkins stood about four inches taller, he wouldn't have to worry about proving he can play the point, because he wouldn't have to. Jenkins can put the ball in the hole, but he doesn't have prototypical two-guard size. At Hofstra, that didn't matter, because he could score any way he wanted.
I've heard Jenkins being compared as one of those guys that comes off the bench and can light it up, like Jamal Crawford or Jason Terry.
What I think sets Jenkins apart is that he weighs 220 pounds and isn't fat by any means. He can get into the lane and absorb contact rather than being forced to stay on the perimeter.
It will be interesting to see whether, like Kemba Walker and Jimmer Fredette, Jenkins can learn to play the point. If he can, then don't be shocked if he becomes one of the top scoring point guards in the league.
This article is
What is the duplicate article?
Why is this article offensive?
Where is this article plagiarized from?
Why is this article poorly edited?
Jamie Squire/Getty Images
ESPN's Chad Ford, put up his latest NBA mock draft at 2:34 today. Ford has written up seven previous mock drafts, and arguably has more insight into who's going where than anyone, besides yours truly, of course. He even wrote a separate one this morning, but this recent mock still has changes in it.
Easily the most shocking change has been that of Kansas forward Marcus Morris, who Ford now projects at falling all the way to Washington at No. 18,
This would be a major slide for Marcus. But his insistence that he's not really a power forward has hurt his stock a bit. Teams don't believe he can be a 3 and now see him as somewhat of a tweener.

Still, at this point, he's a good value and he could play some 3 and some 4 in Washington.
His point about Marcus' position is a fair one, but I think he'll be able to play the 3 easier than Derrick Williams.
I find it hard to believe a guy as talented as Morris falls this far, especially considering Ford has his twin, Markieff, who's viewed as slightly inferior, being picked by Phoenix at No. 13. Marcus is much better offensively, and has a great motor.
I'm sure Washington fans would love for Marcus to slide all this way, though. He would be a solid running mate for John Wall and would be able to play the up-tempo style the Wizards utilize.
This article is
What is the duplicate article?
Why is this article offensive?
Where is this article plagiarized from?
Why is this article poorly edited?
Streeter Lecka/Getty Images
Former Connecticut star Kemba Walker was arguably the best college basketball player last season, but even the greats hit a speed bump here and there.
Despite being viewed as a top ten pick for much of the draft process, ESPN's Andy Katz tweeted Walker could fall in the draft, and pretty far,
There is a real belief in the Kemba camp that if he doesn't go to the (Sacramento) Kings at 7 then he could be there for Knicks at 17, landing at home ... Kemba camp is going to work each team between 7 and 17 to see where he could land. Need plays in. No one is worried, just surprised.
To think a player that was as skilled, competitive, and well-spoken as Kemba could fall out of the lottery is pretty surprising.
If you look at the teams picking between Sacramento and New York, only a few, namely Utah (if they don't pick a guard third overall), Phoenix (imagine him learning from Nash, yikes) and Indiana, could use a combo guard like Kemba. Maybe the Knicks aren't such a sleeper to land his services.
I don't expect the Kings to pass on Walker unless someone like Brandon Knight falls to them. He'd be a good fit to pair with Tyreke Evans and would bring a winner's mentality along with a cool head to a team that hasn't sniffed the playoffs in awhile and has to deal with the Talented Psycho AKA DeMarcus Cousins.
This article is
What is the duplicate article?
Why is this article offensive?
Where is this article plagiarized from?
Why is this article poorly edited?
Kevin C. Cox/Getty Images
Over the past couple days, news has come out that the San Antonio Spurs are shopping starting point guard Tony Parker in hopes of obtaining a high lottery pick in this years draft in exchange for the former NBA Finals MVP.
Parker, at 29, has been a key player for the Spurs and was vital in their recent championships in the previous decade, but apparently the Spurs are ready to move on without him,
The San Antonio Spurs have talked to multiple lottery teams about trading Tony Parker in exchange for a high first-round pick in Thursday's draft, league sources told Yahoo! Sports on Tuesday.

According to Yahoo!, the Spurs have had Parker-related discussions with the Toronto Raptors (No. 5) and Sacramento Kings (No. 7) about their lottery selections.
There's speculation that the Spurs would draft shooting guard Klay Thompson if a trade went through.
To be honest, my jaw dropped when I heard about this. Not because Parker is such a good player, but because the Spurs are willing to part with one of their stars via the draft, which is one of the weakest in years. It doesn't make much sense to me.
Maybe the Spurs are ridiculously high on backup point guard George Hill, but considering Tim Duncan probably has one more good year left in him, electing to start the rebuilding process now seems a year too soon.
Wait another year, for the 2012 draft which should be absolutely loaded, and then start moving Parker and other veterans in hopes of landing a high lottery pick.
This article is
What is the duplicate article?
Why is this article offensive?
Where is this article plagiarized from?
Why is this article poorly edited?
Doug Pensinger/Getty Images
Dwane Casey, a key assistant for the NBA Champion Dallas Mavericks, was hired to be the new Toronto Raptors head coach a few days ago.
Casey is better known for his defensive knowledge, and considering the Raptors ranked near the bottom in virtually every defensive category, he's going to be responsible for changing those rankings.
What he won't be responsible for, is who the Raptors end up drafting with the fifth overall pick,
Casey won't have much input on who the Raptors pick.

"I've learned over the years to step back from the draft because you have to hire trusted people with your scouting department and trust their knowledge," Casey said. "You can give them your input into what you need and what you want, but the bottom line has to come from the scouting department."
While some may find it surprising, remember that Casey was only hired a few days ago, and the Raptors draft team has been working all year. I'm sure they'll want Casey's input, but that doesn't mean they're going to draft a defensive player like Bismack Biyombo.
Ideally, I think they're hoping that Brandon Knight falls to them as he's a very good perimeter defender, but is also an up-tempo point guard who can score as well as anyone.
Chad Ford has been projecting Jan Vesely to the Raptors for quite awhile, but seeing as how Andrea Bargnani hasn't exactly panned out, they may be hesitant on drafting another European player whose rebounding and defensive capabilities are questionable.
This article is
What is the duplicate article?
Why is this article offensive?
Where is this article plagiarized from?
Why is this article poorly edited?
Kevork Djansezian/Getty Images
The Minnesota Timberwolves have a big decision on their hands that will occur in the beginning of the NBA Draft tonight: what will they do with that No. 2 overall pick?
The top two players in the draft, Kyrie Irving and Derrick Williams, do not fill a need for the Timberwolves. Thus, they have been shopping the pick, but have yet to find a trade they like,
So the Wolves, according to sources, continue to explore other trade options with the No. 2 selection...If no trade is made, Minnesota is debating between taking Williams and Enes Kanter at No. 2
The Timberwolves have been trying to get centers such as Javale McGee and Andrew Bynum, but the only one that's seemed possible has been a trade with the Suns to grab Marcin Gortat and the No. 13 pick. Gortat isn't a star, but he'd be a solid starter and provide some veteran leadership and a winning pedigree, something the Wolves are severely lacking in.
I've been saying since they first got the pick that Kanter should be chosen. It makes absolutely no sense for them to take Williams because they've already got solid players in Michael Beasley, Anthony Randolph, and Kevin Love. Granted, Williams is not as crazy as the first two, but he isn't that much better than them either.
Kanter's big enough to play center, one of their biggest needs, and I think he and Love would complement each other due to Kanter's athleticism and back-to-the-basket skills.
This article is
What is the duplicate article?
Why is this article offensive?
Where is this article plagiarized from?
Why is this article poorly edited?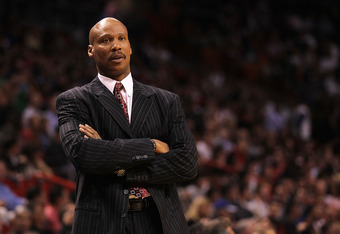 Mike Ehrmann/Getty Images
The Cleveland Cavaliers have been the talk of the NBA Draft due to their two high draft picks. It's widely believed that with their first pick (No. 1 overall), the Cavs will select Kyrie Irving.
What they do with their second pick (No. 4 overall) is much more uncertain. There has been talk of them trading the selection to either move down in the draft or use it to pick up a veteran. Cavs GM Chris Grant put those rumors to rest yesterday,
Cleveland Cavaliers general manager Chris Grant said Wednesday his team intends to use the No. 1 and No. 4 overall picks in Thursday night's NBA draft.
I'm guessing the Cavs will be targeting international big men Enes Kanter and Jonas Valanciunas to pair with Irving. Valanciunas will not be able to come to the NBA for the 2011-12 season due to buyout issues (much like Ricky Rubio), so Kanter will probably be the choice if he's still available.
Forming a young nucleus of Irving, Kanter/Valanciunas, and J.J. Hickson will give Cavalier fans hope for the future, something that was taken away from them around this time last year due to a certain man who decided to take his talents to South Beach.
I would say his name, but then I would have to wash my mouth out with soap.
This article is
What is the duplicate article?
Why is this article offensive?
Where is this article plagiarized from?
Why is this article poorly edited?