WWE Raw Power to the People: CM Punk WinsTitle Shot, Promises to Leave WWE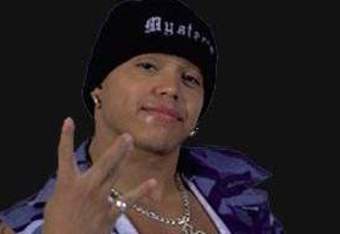 -Shawn Michaels will be here next week to promote his new outdoor, family-friendly reality show...meh.
-We waste more time with an Alberto Del Rio promo which only served as a buffer between commercial breaks.
-King proclaims that WWE has received "hundreds of millions" of texts tonight...all of which were promptly ignored by World Wrestling Entertainment officials.
Falls Count Anywhere Match
CM Punk vs. Rey Mysterio vs. Alberto Del Rio
Winner is the number one contender, as announced earlier in the show. Rey attacks quickly and fights off the heels, causing Del Rio to get dumped and Punk to get two off a clothesline. Rey Rey tries a quick 619 but Del Rio cuts him off and gets repaid via powerbomb to the arena floor by Punk for two...ouch. Mysterio comes flying off the apron with a seated senton for two on Punk and we take the opportunity to bang out some commercials.
We return with Mysterio getting flying headscissors on Punk but both heels hit him with tilt-a-whirl backbreakers and then turn their attention to each other. Del Rio goes to work on Punk's arm and stomps away but Mysterio returns and tries for the double 619, which is stopped by a Del Rio cross-armbreaker. Punk breaks that up with a kick to the head and gets two on Rey Rey.
Punk and Rey go up top but Del Rio halts everything and we get the car wreck superplex-powerbomb spot combo and Alberto gets two on both guys. Rey tries to come back on Del Rio but gets German suplexed out of his boots for two. Alberto hits ring post on a blind charge, sending him to the outside, and Rey takes advantage with a rolling senton on Punk and he uses his momentum to continue across the ring and dive on top of Del Rio...very nice.
Back in, Rey gets a seated senton off the top on Punk for two but goes splat on a springboard cross body attempt. Now it's Punk's turn to go upstairs and he blocks a Rey hurricanrana attempt, allowing Del Rio to quickly lock on the cross-armbreaker. CM Punk breaks that up with a legdrop from the top but takes a big enzuigiri from Del Rio and tumbles to the outside.
Rey takes advantage and hits a 619 on a distracted Del Rio and follows with the splash from the top but Punk SPRINTS into the ring, tosses Rey against the ring post and steals the pin for himself to get the title shot.
Winner: CM Punk
-OK, I'm dead serious here, this was ALL action throughout the entire match with absolutely zero resting between spots. These guys are the three best workers on Raw (maybe in the company) and really pulled out all stops tonight. An absolutely great TV match ***3/4. I'd love to see Punk-Del Rio on a PPV with about 15 minutes to work with.
-CM Punk cuts a promo and announces his contract with WWE ends on the same day as the Money in the Bank PPV. He also promises that he is leaving the promotion...with the world title, of course.
-Our next choice: Cody Rhodes vs. Daniel Bryan in a Paper Bag Match (what the hell?), No Count Out (boring as hell), or collegiate rules (yawn).
Most recent updates:
This article is
What is the duplicate article?
Why is this article offensive?
Where is this article plagiarized from?
Why is this article poorly edited?