WWE Raw Power to the People: Kingston Beats Ziggler by DQ, Doesn't Win Title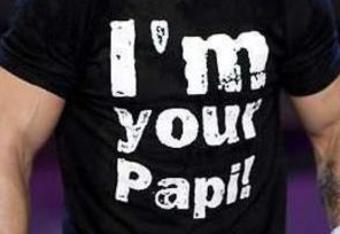 2 Out of 3 Falls for the United States Title
Dolph Ziggler vs. Kofi Kingston
I guess WWE decided to throw the fans a bone and give up an actual decent wrestling match an hour and 15 minutes into the show. How long is Lawler going to keep making fat jokes about Vickie when she clearly weighs like 140 lbs. MAX?
Kofi attacks right away and kicks Ziggler's ass around the ring, causing Ziggler to bail and seek shelter. I tell you what, the Zack Ryder signs are starting to appear more and more often, guaranteeing he will never appear on Raw because Vince hates getting shown up by someone getting over on their own accord instead of by his decree.
Anyways, Kofi gets two off a suplex and then locks in a backslide for another near fall but Dolph dodges a charge and Kofi hits the floor for a commercial break. When we return, Kofi is fighting out of a chinlock and it's announced that Dolph won the first fall during the commercial. Well hell, we didn't need to see that then, no sir. Dolph Ziggler wins the first fall. This promotion confuses the hell out of me sometimes. They have a three hour show but they put a fall during a commercial...*sigh*.
Dolph hits a dropkick for two and gets a Rocker Dropper for another near fall. Kofi hits the SOS out of nowhere to get the pin and even things up. Kofi Kingston wins the second fall...talk about a pin with no build up.
Dolph takes control again with a neckbreaker for two but Kofi counters a dropkick to a slingshot to the corner, a move guaranteed to beat Curt Hennig but not Dolph Ziggler. Kingston makes the babyface comeback and rolls through a sunset flip to get a stomp for two. Cole is just blatantly talking over Booker T's nonsense at this point.
Kofi nails him with a dropkick and hits his new favorite move, the high cross body to the back for two. Dolph takes a powder and tries to nail Kofi with the title belt but Kingston hits Trouble in Paradise on the outside. Kofi rolls him back inside but Ziggler grabs the ropes at the last second. Dolph tries to run away again and this time nails Kofi with the microphone, drawing the DQ and keeping the title.
Winner by DQ: Kofi Kingston
-Of course WWE would find a way to book a cheap ending in a match with a stipulation pretty much guaranteeing a clean win. Kofi hits Trouble in Paradise to get his heat immediately back because creative is on cruise control tonight. Match was pretty lackluster considering their more recent efforts, as the comebacks were out of nowhere and they didn't seem to be very motivated tonight **.
-The next rigged vote is Rey vs. Punk vs. Del Rio with the stips being no-DQ, falls count anywhere, or submission. I bet they go with the submission option because it's the last thing people want to see.
Most recent updates:
This article is
What is the duplicate article?
Why is this article offensive?
Where is this article plagiarized from?
Why is this article poorly edited?