UFC News: George St. Pierre Is No. 1 in Pound-for-Pound Debate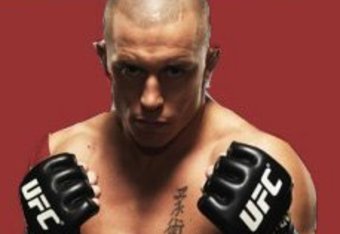 Many Fans Love To Argue Who Is The Best Fighter In The World, But To Me There Is No Debate
What makes fighters great? Is it their athleticism or their technique? Perhaps it is the way some dominate opponents and make title fights look so easy. Regardless of how analysts slice it, I think I know the top three, for sure.
George St. Pierre would be my top fighter. I remember him in UFC 46 when he took Karo Parisyan to a decision. Ever since then, he has evolved into something devastating. Rush has lost one round since UFC 69, back in 2007. Tearing apart every opponent he faces, GSP takes none of them for granted. His wrestling is the best in all of MMA and his striking is impressive. If you don't believe me about his striking, ask Josh Koscheck.
Anderson Silva would be number one on the list if it weren't for two blemishes. While Silva is 13-0 in the UFC, he was dominated by Chael Sonnen at UFC 117. If that wasn't bad enough, the fight before that was an utter joke! At UFC 112 when he fought Demian Maia, he decided to do more trash talking than fighting in the last two and a half rounds. It was such a mistake. Silva could have finished Maia many times during that fight, but instead chose to dance around the ring and act like a child. All that aside, he is the best striker in the UFC. He has a black belt in Jiu-Jitsu, Taekwondo, and Judo. When he wants to destroy somebody, he does. Highlight films will be dedicated to him once he retires and it will all start with that kick he landed to Vitor Belfort's face.
Rounding out the top three is Jose Aldo. If you haven't seen him by now you have missed out on so many awesome things. Aldo has one of my favorite nicknames "Scarface". Though he had a rough childhood, Aldo is now on top of the world. He is 19-1 in his MMA career. He hasn't lost a fight since 2005 and it will be a long time before anyone comes close to beating him. Aldo might be the quickest fighter in the game. His striking is deadly and he has knocked many opponents out in different ways. If you are not impressed with Aldo, go to Youtube and type in Aldo vs. Cub Swanson. After you see what happens next, you'll realize that this young man is no joke. Scarface is only 24 years old and will be on the top of this list before his career it over.
If you disagree with me, I want to know why. You can dispute the order, but it would be hard to move these fighters out of the top three.
Most recent updates:
This article is
What is the duplicate article?
Why is this article offensive?
Where is this article plagiarized from?
Why is this article poorly edited?