Junior Dos Santos, Strikeforce, Brock Lesnar and Today's MMA Buzz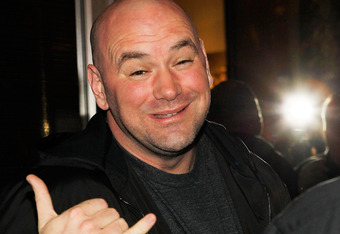 The best president in sports
Isaac Brekken/Getty Images
With the summer suddenly upon us, MMA is about to spike in growth again.
When thinking about sports in the summer, three things generally come to mind: the heart of baseball season comes during the next three months, the NBA season—which some (myself included) believe doesn't end until after the draft—is still going on, and most importantly, the NFL offseason and training camps are underway. Football honks, like myself, scramble to their televisions on a nightly basis just to stay connected to free-agent signings, mini-camp battles, and the start of pre-season football.
Anyone see a problem here?
What happens when the draft is over and football is still locked out? Do you want to sit around on your couch watching lawyers debate about billions of dollars? If you haven't heard, after the NBA draft, basketball is most likely going to be in a lockout, too. Is there an answer to this madness?
Yes there is, my friends!
Zuffa, owner of UFC and Strikeforce, holds the key.
Mixed martial arts is the fastest growing sport in the world. Why wouldn't it be? People have watched fighters destroy each other going back to ancient times.
There are people in this world that do not like MMA because of the violence. Yes, it is violent, but it's violent for all the right reasons. There are some aspects of MMA that get overlooked—a light needs to be shined on them, now.
Have you ever seen the respect each fighter gives his opponent? The sportsmanship in MMA is unlike any other. Spend 15 minutes trying to knock someone out or submit them, then pick them up when the bout is over and give them a hug. It is hard to comprehend, but it happens all the time.
Fighters also show the benefits of a healthy lifestyle. Have you ever seen the shape most of these guys are in? I would love to look like GSP, Jon Jones, or Urijah Faber. Their diets are impressive, and their work ethics are unmatched.
Remember, if they mess up in the ring, they have no one to blame it on but themselves. These men make no excuses—unless it's Tito Ortiz, and he just gets ignored.
So what's it going to be fans? Would you rather watch a courtroom battle between a "former" union and owners, or see two men, each at his physical prime, punch each other in the face?
That is what I thought, and that is why the MMA is about to get a huge boost in ratings this summer!
Check back, throughout the day, for more MMA updates, opinions, and breaking news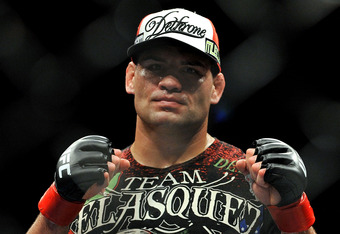 Cain Velasquez Is Already the Most Talented Heavyweight Of All-Time
I am about to make an argument that most fans will attempt to disown. I think that Cain Velasquez is already the best heavyweight, ever. Not currently or in the past decade, I mean the best to ever fight in mixed martial arts.
What makes Cain Velasquez so dynamic? He has the best cardio in the heavyweight division. Most welterweights envy his stamina. This cardio skill is from years and years of hard training. It started at high school, where he won two state wrestling titles. Cain then wrestled at Iowa Central Community College where he won a NJCAA national title. Arizona State took interest in Cain and he transferred there to finish college. He compiled an 86-17 record over the next three years.
Velasquez joined the American Kickboxing Academy directly after college. From there he exploded onto the scene! An impressive statistic is that Cain has never lost a round in his MMA career. Velasquez gets better after every fight. His hand placement is phenomenal. I was a serious doubter of his until I watched him fight Antonio Rodrigo Nogueira. After he knocked him down, he used his lightning fast power to pinpoint strike after strike until the ref stopped the fight.
His brilliance was shown during UFC 121. Brock Lesnar took Cain down early and Cain shrugged him off like he was nothing. He went on to dominate that fight and finish Lesnar with ease. He goes on to make his first title defense this November against Junior Dos Santos.
Cain is on top of the heavyweight division right now, and it doesn't look like anyone is chopping him down.
This article is
What is the duplicate article?
Why is this article offensive?
Where is this article plagiarized from?
Why is this article poorly edited?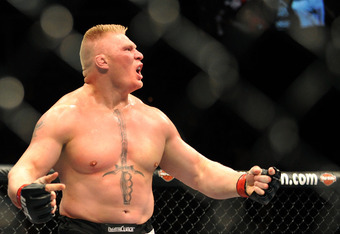 With Another Hard Fought Battle With a Disease On The Horizon, Is Brock Lesnar Done
Diverticulitis is no laughing matter. It can be a nasty illness and once you have it, it may never leave you. While some forms of the sickness are mild, Brock Lesnar has a very severe form. It is causing him to miss fights and ruining his MMA career.
It has caused Brock to delay his fights and even drop out of one. Whether you believe it or not, it is very hard on him emotionally and physically. Imagine being that big and unstoppable. Now imagine being told that you can't do something you're born to do. Brock has viking heritage and even if its a small amount, it is in his blood to fight.
I think that Lesnar will continue to fight through this disease and get back to a UFC title fight. I don't think that he will ever beat Cain Velasquez, but I do feel that while he is around, he will always be in the top five heavyweights. Lesnar has speed and strength that many cannot match. He trains very hard and is always improving. Brock started completely raw and has managed to defeat some seriously talented fighters. He only has 7 fights under his belt and is 33 years old.
Rumors have surfaced that Lesnar is nearly done with his stint with the UFC, but I disagree. As a \matter of fact, he is just getting started.
This article is
What is the duplicate article?
Why is this article offensive?
Where is this article plagiarized from?
Why is this article poorly edited?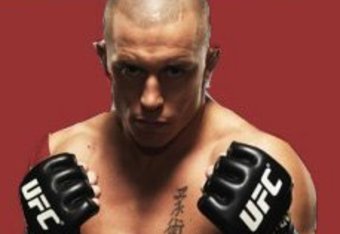 Many Fans Love To Argue Who Is The Best Fighter In The World, But To Me There Is No Debate
What makes fighters great? Is it their athleticism or their technique? Perhaps it is the way some dominate opponents and make title fights look so easy. Regardless of how analysts slice it, I think I know the top three, for sure.
George St. Pierre would be my top fighter. I remember him in UFC 46 when he took Karo Parisyan to a decision. Ever since then, he has evolved into something devastating. Rush has lost one round since UFC 69, back in 2007. Tearing apart every opponent he faces, GSP takes none of them for granted. His wrestling is the best in all of MMA and his striking is impressive. If you don't believe me about his striking, ask Josh Koscheck.
Anderson Silva would be number one on the list if it weren't for two blemishes. While Silva is 13-0 in the UFC, he was dominated by Chael Sonnen at UFC 117. If that wasn't bad enough, the fight before that was an utter joke! At UFC 112 when he fought Demian Maia, he decided to do more trash talking than fighting in the last two and a half rounds. It was such a mistake. Silva could have finished Maia many times during that fight, but instead chose to dance around the ring and act like a child. All that aside, he is the best striker in the UFC. He has a black belt in Jiu-Jitsu, Taekwondo, and Judo. When he wants to destroy somebody, he does. Highlight films will be dedicated to him once he retires and it will all start with that kick he landed to Vitor Belfort's face.
Rounding out the top three is Jose Aldo. If you haven't seen him by now you have missed out on so many awesome things. Aldo has one of my favorite nicknames "Scarface". Though he had a rough childhood, Aldo is now on top of the world. He is 19-1 in his MMA career. He hasn't lost a fight since 2005 and it will be a long time before anyone comes close to beating him. Aldo might be the quickest fighter in the game. His striking is deadly and he has knocked many opponents out in different ways. If you are not impressed with Aldo, go to Youtube and type in Aldo vs. Cub Swanson. After you see what happens next, you'll realize that this young man is no joke. Scarface is only 24 years old and will be on the top of this list before his career it over.
If you disagree with me, I want to know why. You can dispute the order, but it would be hard to move these fighters out of the top three.
This article is
What is the duplicate article?
Why is this article offensive?
Where is this article plagiarized from?
Why is this article poorly edited?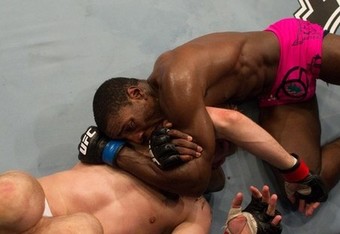 UFC 133 Will Show Fans How Advanced Phil Davis Really Is
Some fans think that the UFC has rushed Phil Davis to the top. He has is 9-0 in his MMA career and is 5-0 in the UFC.His resume doesn't stop there. While wrestling at Penn State, Davis compiled a 116-17 record with being named an All-American four times and winning one national title. Obviously, he is one of the most decorated prospects to enter the UFC. So why do some feel he is rushed?
I love to watch Phil Davis fight. He is a top three wrestler in the light heavyweight division. While he has his strengths, Davis is not without weaknesses. His striking game is average at best and he becomes overly aggressive with his takedowns. When Davis has problems and his takedowns are being stuffed, he can become flustered. Fans saw this in his fight with Antonio Rogerio Nogueira.
He now faces Rashad Evans and the winner will face Jon "Bones" Jones, or Rampage Jackson, for the title. Evans will be Davis' toughest test to date. It is a serious jump up in the division for Davis. Rashad's talents cannot be ignored. His striking has come a long way and his ground game is one of elite proportions.
Personally, I think that Davis should have been given two more fights before jumping into the top five. I am rooting for Phil Davis when he steps into the octagon during UFC 133. Rashad will stuff Davis' takedowns and force him to stand up and go toe-to-toe. If Davis hasn't improved his striking, Evans will make it seem like clockwork. I think that Evans will win this fight and it won't make it into the third round.
Whether or not Davis wins, he still has a very bright future in the UFC.
This article is
What is the duplicate article?
Why is this article offensive?
Where is this article plagiarized from?
Why is this article poorly edited?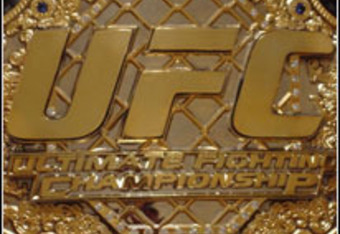 Allistair Overeem's Recent Win Over Fabricio Werdum Could Mean A Lot More
Before you tell me that Overeem is part of Strikeforce and that I do not know what I am talking about, hear me out. Allistair has an amazing style that makes his fights enjoyable to watch. His kickboxing skills are the best in Strikeforce's heavyweight division. While he does have his weaknesses and critics, let me point out a few key points.
Overeem has now advanced the the semi-finals of the Grand Prix. Josh Barnett, Sergei Kharitonov, and Antonio Silva make up the rest of the field. Silva is the next man on Overeems list and will be the toughest opponent he has faced to date. Getting past Silva will be a tough test, but if Allistair can slug it out and manage to beat him he would move on to the finals. Silva will not lay down like Werdum did. He will stand toe-to-toe with Overeem in an attempt to knock him out.
I look for Josh Barnett to be in the finals against Overeem. The winner of that fight gets the belt and then it gets interesting.
Cain Velasquez fights Junior Dos Santos in November. I think that Velasquez is a dominant force and will dispose of Junior as early as the second round. Who would Cain fight next? I have the answer.
When the Strikeforce Grand Prix is over, Zuffa should try to unify the heavyweight title. Let's have the winner of the Grand Prix fight Cain Velasquez (or Junior Dos Santos, if a miracle happens). This would be an awesome, must see, main-event! If you do not like my idea that is OK. In a recent interview, Allistair Overeem suggested the same thing.
I do not think that Overeem would be a challenge for Velasquez, but it still needs to happen.
This article is
What is the duplicate article?
Why is this article offensive?
Where is this article plagiarized from?
Why is this article poorly edited?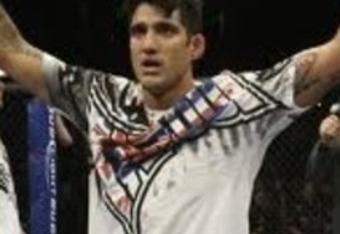 The UFC Holds Onto its Ultimate Fighter Winners Until the Last Possible Minute
The winners of the ultimate fighter have gone on to do some impressive things. Several have fought for titles and three (Matt Serra, Forrest Griffin, and Rashad Evans) have gone on to win titles. It is not often that the UFC drop TUF champions.
Kendall Grove was let go recently by President Dana White. Grove had no ill will toward the UFC and even tweeted "Thank u UFC for a lot of Good memories. Respect to all the staff at zuffa for always treating me like family." This was a classy move from Grove.
Grove joins Travis Lutter and Efrain Escudero as the only champions to be let go by the UFC.
It was time that Grove be let go. He has lost four of his last six fights. Boring fighting can often be Grove's weakness. His last two fights against Demian Maia and Tim Boetsch were both fights that drew many yawns from the crowd. If Grove wants to get back in the UFC, he needs to step up the pace in his strategy.
Zuffa is moving forward with exciting fighters, more weight classes, and bigger crowds. These fans don't pay hard earned money to watch fighters like Grove. However, there is still hope for him. Grove should go on to fight in a few minor league fights. With a few wins he may get signed back onto the UFC roster. When he gets back, I hope that his eyes find this article. Stop being boring and start pushing the fight pace.
This article is
What is the duplicate article?
Why is this article offensive?
Where is this article plagiarized from?
Why is this article poorly edited?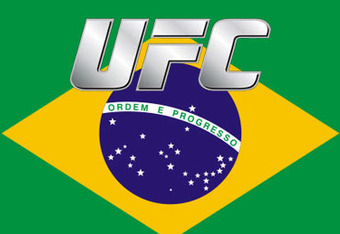 UFC 134 is the first event that Zuffa has thrown in Brazil since 1998
If fans in Brazil wanted a ticket for UFC 134 in August, they didn't have much of a chance. It took just 74 minutes for the entire event to be sold out. The fights will take place at the HSBC Arena in Rio de Janeiro. UFC president Dana White announced that 16,752 tickets would go on sale and that they wouldn't last long. Looks like the president was right.
Two of the biggest names, Anderson Silva and Shogun Rua are scheduled to fight on the card. Rua will get a rematch against Forrest Griffin and Silva will defend his middleweight belt against Yushin Okami, the last man to beat him. Another superstar, Antonio Rodrigo Nogueira, will face Brendan Schaub in the main-card.
These are not the only Brazilians on the card. In fact, every fight has a Brazilian featured. This helped the card sell out very fast. It is unbelievable to think that this event didn't break the UFC record for fastest sell-out.
UFC 134 came close to a record. Last April, UFC 115 sold out in 30 minutes. That event happened to be the first UFC event held in British Columbia. Vancouver was eager and obviously it showed. I do not know if that record will ever be broken.
This article is
What is the duplicate article?
Why is this article offensive?
Where is this article plagiarized from?
Why is this article poorly edited?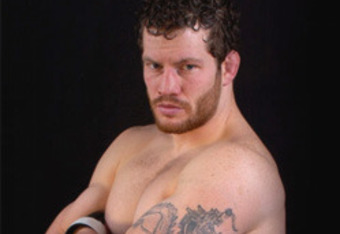 Nate Marquardt Makes His Debut In The Welterweight Division Next Week During UFC Live: Marquardt vs. Story
The UFC welterweight division has been ruled by one man since 2008. George St. Pierre hasn't lost since UFC 74 and regained his title during UFC 83. It appears that the class is set and no one will beat George St. Pierre. But, is that really true? GSP might be the bets pound-for-pound fighter in the land, but the event on Sunday might raise a few eyebrows, including St. Pierre's.
Rick Story has stepped up, in place of Anthony Johnson, and will face Nate Marquardt. Story lost his UFC debut in UFC 99 against John Hathaway. Since that fight he has won six straight fights over some great fighters such as: Dustin Hazelett, Johny Hendrix, and Thiago Alves. Story has been a nightmare to face, which is fitting because his nickname is "The Horror". Get it? Story isn't far from the division's top five.
The card really gets interesting because Nate Marquardt will have his first fight weighing in at 171 lbs. or less. If his body can handle the weight cut, and he fights at full capacity, he will be a terror in the division. He would be an unbelievably strong welterweight. I personally think that if he beats Story, he is one fight away from GSP. St. Pierre is amazing, but even he may have problems with Marquardt.
Marquardt has a high quality stand up game and GSP wouldn't dominate him on the feet like he did Josh Koscheck. While St. Pierre has beaten bigger opponents, like Thiago Alves, all those fighters had major weaknesses. Marquardt's weakness is facing a very good wrestler. Yushin Okami and Chael Sonnen have proven that. Wrestling is one of St. Pierre's many strengths. But, would the size advantage for marquardt help him against GSP?
I will not be the one to say GSP will lose to Marquardt, I am just pointing out the dynamics that make it a fantastic title fight for both individuals.
However, Marquardt needs to keep his eyes on the task at hand. Rick Story is not going to make it easy for him. Story is looking to write a tale of his own, and if Nate The Great isn't careful, he will find himself in a scary situation.
Check back, throughout the day, for more MMA updates, opinions, and breaking news
This article is
What is the duplicate article?
Why is this article offensive?
Where is this article plagiarized from?
Why is this article poorly edited?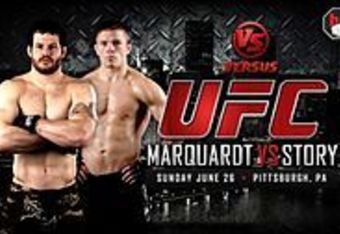 The UFC is Throwing a Live Event This Sunday and There Has Been Some Trouble
There is only one thing that can ruin a great fight card and that is injuries. If you do not believe me, go back and look at UFC 108 Evans vs Silva. It was the most injury riddle card in history and went on to be lackluster. Dana White and company know that this is part of the business. Fighters train hard and can, at certain times, get hurt during rigorous sparing. Recently, the UFC Live event, which is in one week, took a couple of gigantic hits
Anthony Johnson was scheduled to be the on the main event of the evening with Nate Marquardt. It is Marquardt's welterweight debut and this fight had lots of build up. That anticipation died when Johnson pulled out of the fight with a rotator cuff injury. Luckily for the UFC, Rick Story is able to come fight Marquardt in Johnson's place. Story is not the caliber than Johnson may be, but he will not be Marquardts punching bag. He will push Nate The Great, in every way possible.
So the UFC had an injury and now it is over, right? Not yet.
Martin Kampmann was expected to face John Howard, but he too was injured during his training for the fight. Howard will now fight Matt Brown, but the loss of Kampmann drops another key name from the main-card. Fans are disappointed, as Kampmann vs. Howard would have been a great fight.
The biggest problem is that there is no solution for the UFC. As long as fighters train hard, they will continue to get hurt. Every fighter has been injured through training and it is only a matter of time before another card gets ruined like UFC 108.
Thank goodness, the UFC had fighters ready to go on moments notice for UFC Live: Marquardt vs. Story. That bout is June 26th at 9:00 PM on Spike TV.
Check back, throughout the day, for more MMA updates, opinions, and breaking news
This article is
What is the duplicate article?
Why is this article offensive?
Where is this article plagiarized from?
Why is this article poorly edited?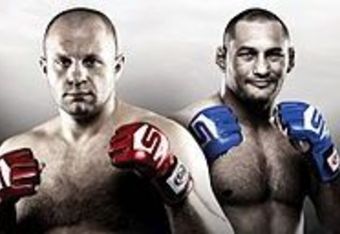 The UFC Isn't The Only One Loading Up For a Great July, Strikeforce Has An Answer
Let's face it, Strikeforce has two names that all MMA fans love to hear; Fedor and Henderson. If you are an MMA fan of any kind you know these two fighters. This July, they get to fight eachother.
I would let that settle in before you drastically run and check the pay-per-view listings, because you won't find if there. Showtime will be airing this event.
If you can show me an American fight fan that doesn't love Dan Henderson, I will show you a liar. Dan Henderson is loved by everyone in this country.He represented America in the Olympics, for crying out loud. After all, wasn't it Henderson who quietly listened to Michael Bisping run his mouth about Americans? When Henderson fought him two years ago, he ended up with the biggest knockout in MMA history, and put an exclamation point on the fight with a flying superman punch at the end.
Now Henderson faces a tough challenge in Fedor. He is 31-3 in his career. Fedor was widely considered to be the greatest of all time until back-to-back loses eased those claims. That still doesn't stop the fact that Fedor went 28 straight matches without losing! This fight is the best main event of the summer.
Also on the main card, fans will get to see someone take control of the Strikeforce welterweight division. With Nick Diaz moving to the UFC to fight GSP, Paul Daley and Evangelista Santos have a chance to take a huge step in claiming the belt. Muhammed "King Mo" Lawal will take on Roger Gracie as well. That fight has the makings to be excited. Lastly, the exciting Scott Smith will enter the ring against Tarec Saffiedine.
The Main event will draw all the fans this event needs. I will watch and root for Henderson as I always have. The other three fights alone make this card worth the time and money spent. Henderson and Fedor will be a blockbuster summer showdown.
Oh did I mention that there is a women's title fight on as well? Marloes Coenen will face Miesha Tate for the women's welterweight championship. What, you don't care about women's MMA? Fair enough.
Check back, throughout the day, for more MMA updates, opinions, and breaking news
This article is
What is the duplicate article?
Why is this article offensive?
Where is this article plagiarized from?
Why is this article poorly edited?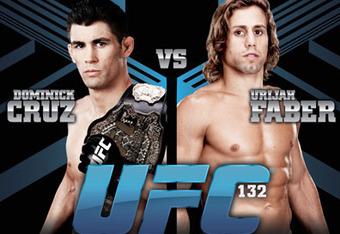 UFC 132 is on July 2nd, at The MGM Grand Garden Arena in Las Vegas, and it Can't Get Here Soon Enough
If you are a new MMA fan, or someone that hasn't taken the next step in craziness, you must realize one thing. The UFC always attempts to throw an explosive event in July. UFC 86, 100, 116, and 132 all were/are July events and each of them were awesome in their own way, so why would this year be any different?
When the UFC bought out the WEC and added two new weight divisions, one of their goals was to promote Jose Aldo and Urijah Faber. Both of these young men were the faces of the WEC. Aldo holds the featherweight belt, is one of the best fighters in the world, and won't be beaten for a long time. Faber on the other hand, dropped down weight classes and will face Dominick Cruz. If you don't know much about Cruz, I will tell you this: his fighting style is so much fun to watch. Cruz has only one loss in his career, and has won in eight straight fights, but who could his last loss be against? Why, only the man he faces in July, Urijah Faber himself!
So there is bad blood. Faber wants a belt and Cruz wants to avenge his only loss. This card couldn't get better, could it?
Chris Leben has been calling out Wanderlei Silva for a while now. These two sluggers will make for an epic showdown. Silva might be the world's most popular fighter, but hasn't fought since February 2010. His return will have fans foaming at the mouth in anticipation. Who doesn't love a fighter with a nickname "The Axe Murderer"?
The other three main-card fights could be co-main events on 95% of cards. Carlos Condit and Dong Hyung Kim will fight to see who gets a crack at the welterweight belt, after Nick Diaz tries in October. Tito Ortiz looks to show Ryan Badar that he is still a force to be reckoned with. Lastly, Dennis Siver is looking to continue his dominance in the lightweight division. He fights Matt Wiman, who is on a three fight winning streak. A win for Siver might put him in the top five lightweights in the UFC.
That makes for a great night of fights! Now, sprinkle in an under-card with names such as Melvin Guillard, George Sotriopoulos, Raphael Dos Anjos, Brian Bowles, Takeya Mizugaki, Aaron Simpson and Andre Winner. This might be the second most stacked event in UFC history, only behind UFC 100.
As an MMA fan, you cannot miss this event.
Check back, throughout the day, for more MMA updates, opinions, and breaking news
This article is
What is the duplicate article?
Why is this article offensive?
Where is this article plagiarized from?
Why is this article poorly edited?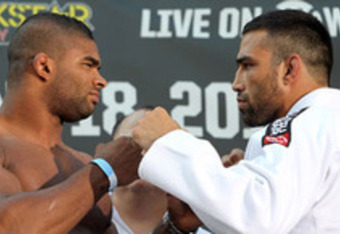 Last Night's Strikeforce Event, Overeem vs. Werdum, couldn't have been worse
Ever since Strikeforce came up with the genius idea for a Heavyweight Grand Prix, fans have been anticipating each event. Last night Alistair Overeem faced Fabricio Werdum, a fight that would end the quarterfinals of the tournament. As an MMA fan, I was excited to see how this would play out. I couldn't have been more disappointed in the main event.
The card itself was average at best. Josh Barnett looked great in return to the cage, as he destroyed Brett Rogers. KJ Noons and Jorge Masvidal as provided some energy, although it was mostly from Masvidal as he obliterated Noons. All this was acceptable, because the main event was suppose to be dynamite! When Overeem met Werdum in the cage, the crowd was cheering and going wild. It wouldn't take long for the booing to start.
Overeem landed some nice power shots and knock Werdum down, but Werdum would stay on the ground inviting Overeem to the engage in the ground game. Now, Werdum is a second degree black belt in Brazilian Jiu-Jitsu. It was Werdum that shocked the world and submitted Fedor, right? So why would Overeem, ever, engage him on the ground? Overeem would have no part of it, and instead would motion for Werdum to stand.
Overeem clearly had the advantage on the feet, he is a great kick-boxer after all. He would batter Werdum, but not to the point where he pushed ahead for a knockout. He was very picky and patient with Werdum, almost as if he were too cautious.
If you mix Overeem's timidness with Werdum's guard pulling strategy, it made for one boring fight. So boring in fact, I went through every main event in the UFC and Strikeforce in the last 3 years and only two were worse. Frank Mir vs Mirco Cro-Cop at UFC 119 and Anderson Silva vs Thales Leites at UFC 97. Both of those were a bit worse, but not by much. To be compared with those two events, should make Strikeforce take a long look at this fight. I understand it happens, and sometimes the main event just lacks explosion and excitement. But, Strikeforce is trying to gauge more and more interest in the Heavyweight Grand Prix and this didn't help.
I place most of the blame on Werdum for not adjusting his strategy, but Alistair Overeem could have pressed and finished the fight. Both men are at fault and as an MMA fan, I know this is not what the sport is about.
Check back, throughout the day, for more MMA updates, opinions, and breaking news
This article is
What is the duplicate article?
Why is this article offensive?
Where is this article plagiarized from?
Why is this article poorly edited?