WVU Football 2011: Can Dana Holgorsen Match the Mountains?
June 17, 2011
As the dust continues to settle at West Virginia University, after the recent resignation of Bill Stewart and the promotion of Dana Holgorsen, life in Mountaineer Nation is beginning to return to normal, or is it?
The soap opera that was the cause of the coach-in-waiting scenario to be thrown to the proverbial scrap heap is slowly dying. Stewart's last hoorah as head coach was the Champs Sports Bowl loss to the North Carolina State Wolfpack.
Some will call that a fitting ending to Stewart's tenure, others will believe that Stewart was robbed of his true legacy at WVU. Still others will simply want to move on and forget the messy divorce that was Stewart's departure.
For me, I keep going back to Stewart's "Match the Mountains" speech last November. A speech Stewart gave to the team prior to their game against the Louisville Cardinals.
Add that the speech was given after Stewart had been made aware of the changes to the coaching staff that Oliver Luck had implemented. Stewart had already agreed to his modified contract as well.
Past the obvious motivational tool the speech was designed to be for the team, I have to wonder if Stewart was attempting to challenge himself to abide by the terms of his modified contract.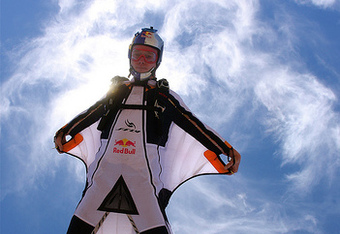 Stewart had a propensity to speak of himself in the third person.
As it stands now, "Match the Mountains" is a challenge to Dana Holgorsen to guide the Mountaineer football team into the future. Could Stewart have intended that too?
Intended or not, "Match the Mountains" is now part of Dana Holgorsen's legacy at WVU.
Alas, the answers may not be forthcoming; Stewart's separation agreement has a gag order attached to it for both sides. Little, if any, substantive information of Stewart's final months at the helm in Morgantown is likely to surface.
Casino-bouncing, skydiving, Red Bull-drinking, extreme Jeep-driving Holgorsen is now the leader of Mountaineer football.
If the beginning to Holgorsen's tenure is any indication, hold onto your hats, Mountaineers fans, it is going to be a bumpy, fun-filled ride sure to excite the senses, if not members of the church social.
Holgorsen is part of a new breed of college football coach, maybe even the leader of that breed. Coaches that are not for the faint of heart and conservatism are not part of their vocabulary.
Chuck Landon of the Huntington Herald-Dispatch has tirelessly attempted to amp up the rivalry between Marshall and WVU in football. It was a Landon article about Holgorsen that sparked the recent controversy in Morgantown.
Suffice to say that Landon is going to get a portion of what he asked for; no doubt, Holgorsen has circled the Mountaineer opener on his private calendar. Marshall happens to be the opponent for that opener.
Most in Mountaineer Nation do not recognize Marshall as a rival. Landon's most recent articles about WVU have done little to change that perception. What those articles have done is polarize the need to end the debate.
If Holgorsen can he will score 50 points, or more, on Marshall in the opener, Landon has opened Pandora's Box on his Marshall Brethren.
Add that WVU's true rival the University of Pittsburgh Panthers threw their two cents worth into the controversy in Morgantown. Ironic that Pitt would find fault in Morgantown after the debacle that was their head-coaching situation.
Pitt's second new head coach Todd Graham has a history with WVU headman Holgorsen. It appears there is a healthy dislike by each for the other. The "Backyard Brawl" will have some added incentive for both sides for the near future.
To borrow a phrase from a well-known detective, "The game is afoot."
I wonder if Oliver Luck and the rest of Mountaineer Nation would accept Holgorsen skydiving into Milan Puskar stadium as part of pre-game festivities. On the surface, the thought is not as far-fetched as it sounds.
Holgorsen is not part of our father's coaching fraternity, that was Bill Stewart.