WWE Capitol Punishment: R-Truth and 5 Others I Desperately Want to Win on Sunday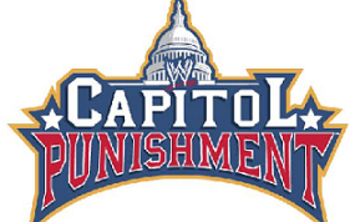 Hey Bleacherholics!
I'm one of the select few who are really looking forward to WWE Capitol Punishment, and I feel excited for the pay-per-view because of the great variety of people who aren't usually featured in such matches.
Wrestlers such as Christian and R-Truth have been given the ball and hopefully can run to the stars with it as I'm enjoying both of them.
Besides Christian and R-Truth, a few other WWE Superstars have made me excited for this pay-per-view and I'm going to list them all!
R-Truth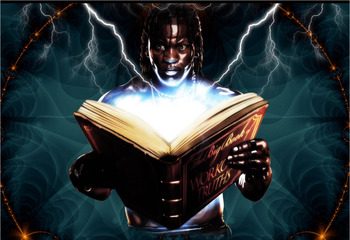 R-Truth has been on a roll as of late and has entertained us a helluva lot.
I'm so entertained by R-Truth, I've even encouraged a friend of mine to get back into to watching WWE Monday Night RAW due to his antics.
Why I want R-Truth to win
I'm not a Cena hater or Cena basher, in fact - I have much respect for John Cena because he does many house shows, works through injuries and the way he doesn't really care about how people bash him.
However, although I respect John Cena, I'm quite the believer that Cena's character is stale and much prefer the heel rapper gimmick and the reason I want R-Truth to win is quite simple.
To allow Cena to have some time off to help heal some nagging injures as of late and how WWE could do that is Truth flips out and 'injures Cena' which can put Cena on the sidelines for as much time as WWE wants.
In addition, Truth winning will be something I've been longing for...as I felt him and Christian are two of the more underrated stars in WWE and should been in the main event scene and hopefully John Morrison doesn't cost R-Truth the title.
R-Truth, WWE Champion will be a sight to see for all you 'Jimmy's' out there.
CM Punk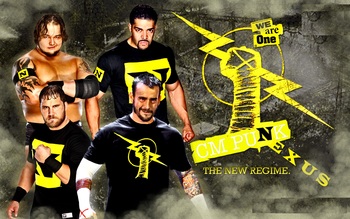 Lets face it - CM Punk is on a massive pay-per-view losing streak.
I read somewhere it was Extreme Rules 2010, if so that's horrible for someone who is supposedly considered an upper tier guy.
Why I want CM Punk To Win
I want him to win basically because I want to witness something that has had a year in the making.
No wonder the Nexus can't be taken seriously anymore when their leader can't even win one match on pay-per-view and if CM Punk is leaving in July, perhaps he is to win this match only to lose at next months pay-per-view in a 'loser leaves WWE match.'
Personally, I hope CM Punk has a short leave of absence similar to Chris Jericho's first break form the business.
Wade Barrett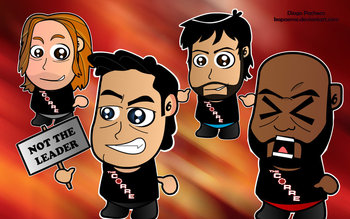 The Corre is no more, but I sincerely hope Wade Barrett keeps the Corre music...it's epic!
Why I want Wade Barrett to win
As much as I feel Wade Barrett's WWE Intercontinental Championship has been lackluster, hopefully with Heath Slater and Justin Gabriel not associated with Barrett anymore, he can stop having matches which end in beat downs and actually have some meaning into his matches, which, in turn may transform his reign.
As much as I want Wade Barrett to beat Big Zeke, I can't see it - This Wade Barrett is a shadow of the Wade Barrett that defeated John Cena just months prior....
The Miz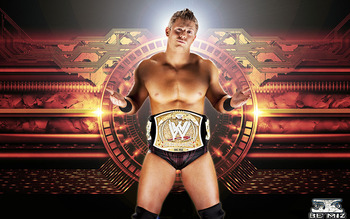 On a personal level, I would want Alex Riley to win on the other hand, the smart business move would be Miz over Alex Riley.
Why I want Miz to win
Miz was 'the must see' WWE Champion just a few weeks ago but since dropping the belt, he has had consecutive beat-downs from his former lackey, Alex Riley.
If he loses to Riley, it's basically WWE doing the same thing they do with all of the top new stars.
When CM Punk dropped the WWE World Heavyweight Championship to The Undertaker, he swiftly went into a odd program with R-Truth (supposedly some backstage problem was the reasoning behind it).
Miz dropping the title to Cena then losing to R-Truth is somewhat similar to CM Punk situation, how can they be the pinnacle of main eventers one month and the next losing to a someone who at the time is nowhere near the main-event scene.
It makes Miz look weak and hopefully stretches the feud out to help Alex Riley's quest for the top!
Christian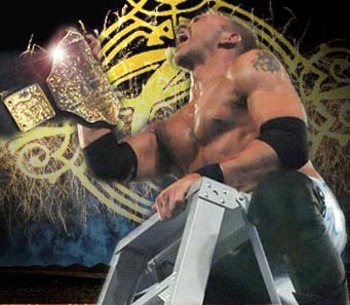 My Grandmother's favorite wrestlers are babyfaces - She loves Edge and Christian, until that is, Christian 'turned heel' and hit Randy Orton with the belt and the promo afterwards. she feels he shouldn't have done, (she isn't that big of a Orton fan so it's not the reason) .
The point of me saying that mini-saga is Christian can turn his 'peeps' into his haters in a matter of seconds and the mix reaction he got during his entrance on Smackdown turned into a complete booing frenzy after he was done with the mic.
Why I want Christian to win
Christian is my favorite wrestler currently wrestling, Chris Jericho is my all time favorite but wrestling at the moment Christian closely followed by R-Truth is my favorite.
Christian really deserved the title and when he got it, and had tears of joy; something I've never done and something I never fully understood prior.
My hatred to Orton isn't because he beat Christian, my problem with Orton is he is the biggest overrated star in recent years.
I respect Orton, because he goes into the ring and gives a show but for me, I'm never really invested in his matches and feel quite bored by his promos, I prefer the 'legend killer' rather than 'the viper'. Perhaps it's the gimmick, but something about him makes me feel bored...
At least with John Cena, i'm not that bored in his matches or on the mic and also John Cena actually loses cleanly, whereas Orton hasn't in months.
Hopefully, Christian as a two-time World Heavyweight Champion is something I hear in the not-too-distant future.
Alberto Del Rio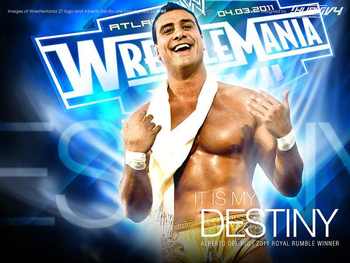 If you don't feel sorry for the Mexican aristocrat, you don't have a heart.
Alberto Del Rio has supposedly been written out on winning a WWE World title three times in recent months, that last two Wrestlemania 27 and Extreme Rules.
Why I want Alberto Del Rio to win
I haven't anything against the Big Show but for someone who is supposedly going to be a main event player losing to a giant jobber, isn't the best way to put over a future big star.
Hopefully, Alberto Del Rio beats Big Show and according to multiple radio shows and news sites - Alberto Del Rio is penciled in to win the WWE Championship from John Cena at Summerslam.
Weather that's true, false or true with potential change - I'm starting to go against the idea as it shows R-Truth won't have any inclusion in the main event program, which is sad.
I'm starting to wonder, a face turn (which was planned to happen) and a draft/trade to Smackdown may be the best thing for Alberto Del Rio.....
Thanks for Reading, Leave a Comment and Hell: Become a FAN!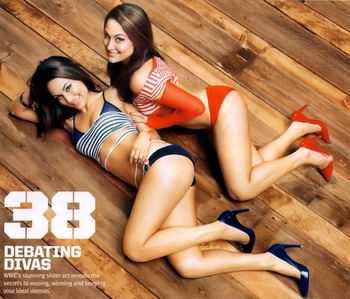 I'm quite enjoying the Divas Championship around The Bellas; instead of seeing Two hot Divas in a singles match - We get another Ringside!
Thanks for reading and leave a comment if you feel someone else should have been included or feel someone should be left out or just flat out disagree with something I said.
Once again thanks for reading and If you really enjoyed this slideshow, why not become a fan and look forward to many more articles in the future.
Sidenote - Cody Rhodes should get a match and win!
Keep Reading