NBA Rumors: Will European League Benefit Second Rounders, Undrafted Free Agents?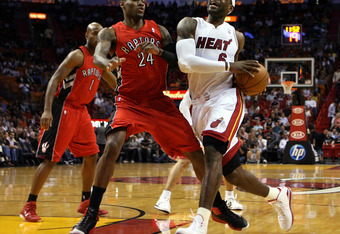 The 2011 NBA lockout is devastating for second round players and free agents hoping to catch a contract with a team. With the cancellation of the various Summer Leagues a few weeks back in anticipation of the lockout, and no other forms of training camp able to be held, many of these players are not able to showcase their talents to prospective clubs.
This leaves only the option of travelling abroad in order to get paid to play basketball. European teams have been scooping up a number of both fresh and veteran talent, and are going to continue to have more options become available as the lockout drags on.
While players such as Amare Stoudemire, Dwyane Wade, and Deron Williams are grabbing the headlines for their possible decisions on signing with a EuroLeague team; it is players such as Darius Songaila, Von Wafer, Sonny Weems, and Scotty Hopson who have the most to gain by inking a deal in Europe.
Songaila and Weems have already signed contracts and needed to, as they have been lower paid rotation players who could use the cash as well as the playing time. Hopson is an undrafted free agent out of Tennessee who was hoping to catch with an NBA team this summer. It is now likely he will go to Europe and play for at least a season in order to get looked at by NBA clubs.
By going to a EuroLeague team, these players can get paid and get valuable experience while the NBA has a work stoppage. They will also up the level of talent in those leagues, which could pay off for the NBA in the long run. By having a ton of NBA caliber players stashed in Europe for a season, teams from the States will send a number of scouts over to see them and other prospects status.
Most recent updates:
This article is
What is the duplicate article?
Why is this article offensive?
Where is this article plagiarized from?
Why is this article poorly edited?