David Tyree: Former Super Bowl Hero Needs To Shut His Mouth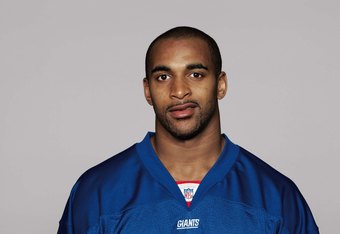 David Tyree Says Allowing Gay Marriage Would Cause "Anarchy"
David Tyree, whose 15 minutes of fame came in Super Bowl 42 when he had one of the greatest catches in NFL history, has decided that he has heard enough of this pro-gay marriage talk and is telling the world why that may be the worst thing to happen to America in history.
Here's a portion of what he had to say about the hot button issue (via FoxSports.com):
"You can't teach something that you don't have, so two men will never be able to show a woman how to be a woman," the 31-year-old said.

--snip--

Asked what he thought would happen if gay marriage was legalized across the US, Tyree said, "This will be the beginning of our country sliding toward, it's a strong word, but anarchy.

"How can marriage be marriage for thousands of years and now all the sudden because a minority, an influential minority, has a push or agenda ... and totally reshapes something that was not founded in our country," he added.
Off the gay marriage topic for just a second, I was raised by a single mom without any real male influence in my life and I turned out fine. So the idea that two men can't "show a woman how to be a woman" is completely ridiculous.
Back on topic, these self-righteous Christians who feel the need to tell everyone how they should live their lives need to be given a muzzle. I am all for free speech, but when you say things that are so completely idiotic you do not need to be talking to anyone.
Gay or straight, if you are in love with someone and want to give your life to them wholly and completely by taking their hand in marriage, who are we to tell them that they can't do it.
Who is David Tyree to pass judgment on anyone? What has he done that makes him feel so superior to anyone else?
Leave these people alone and let them live their lives however they choose to. It's not like there is any sanctity left in heterosexual marriage today. David Tyree, and anyone else who thinks that gay marriage would be the downfall of American society, should do the world a favor and shut the hell up.
Most recent updates:
This article is
What is the duplicate article?
Why is this article offensive?
Where is this article plagiarized from?
Why is this article poorly edited?