Baltimore Orioles: Ranking Their 10 Best 2011 Draft Picks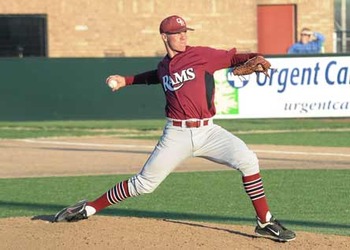 via maxpreps.com
The Orioles were ranked pretty low this year on many organizational rankings because the highly-touted minor-league prospects of a couple years ago have graduated to the majors and have started to develop there.
That's why this draft is very important for the O's, because it is said to be a very deep draft class and the Orioles have a chance with the fourth pick of every round to load up on some young talent.
The Orioles got rid of the Bluefield affiliate, so less draftees will sign, which could mean that the money saved from signing less could go into signing the better, more talented players at over-slot values.
With a high pick and loads of talent at the top of the draft, the Orioles came out with a pretty good haul. These are the top 10 players that highlighted the draft class.
10. Chris Mariscal, SS, Round 41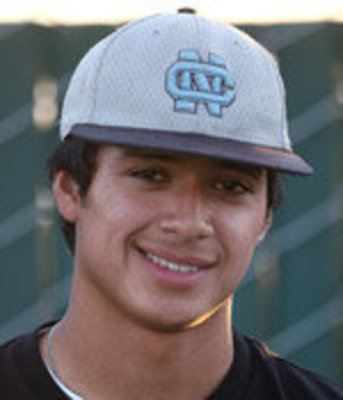 via fresnobee.com
Chris Mariscal is a high school shortstop who was rated very highly among shortstops for his defensive prowess. He is committed to playing at Fresno State, but might be pried away by the Orioles.
Drafting toolsy shortstops is always a good strategy. The Orioles already have some great, young shortstop prospects with Manny Machado, Jonathan Schoop, Mychal Givens and Connor Narron, but Mariscal could add some more depth.
9. Zach Davies, RHP, Round 26
via azdiamondreport.com
Jim Callis of Baseball America said he is similar to Mike Leake somewhat, because of the Arizona State commitment. He also describes him as a sort of small guy with a good assortment of pitches.
Mike Leake has had his ups and downs, but has been good for the most part, so a Leake-type player could be a great steal in the late rounds for the Orioles.
His 11-0 record in his senior year of high school is impressive, but he only had 58 strikeouts. Either way, he made a serious case for high school player of the year, but Jake Hager won the Gatorade honors. That said, he did not have anywhere near the season that the Orioles' top pick had.
8. Jason Coats, LF, Round 12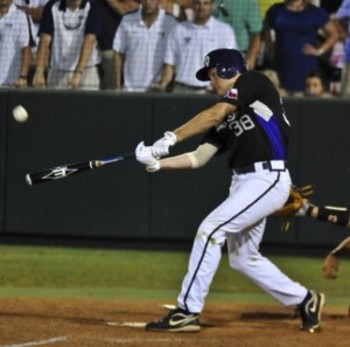 via examiner.com
Jason Coats came into 2011 as the 20th-ranked college draft prospect, but struggled at times in 2011. He still finished pretty well and showed some power, which is what got him his recognition.
Coats will get a chance to develop as a power-hitting outfielder if the Orioles can sign him. Jim Callis of Baseball America said that he thinks that the slip to the 12th round may be an indicator of a high asking price from Coats' camp.
7. Devin Jones, RHP, Round 9
via mstateathletics.com
Jones didn't have a great season at Mississippi State University, but has potential. He projects to be a bullpen arm with a mid-90s fastball and a good slider.
Devin Jones' problem in 2011 was control. He walked too many batters and threw too many wild pitches. Seasoning in the minors could improve his stock, but he'll need to work those out to succeed.
6. Johnny Ruettiger, CF, Round 8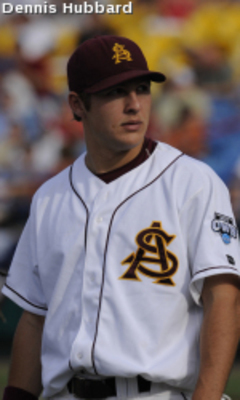 via thesundevils.cstv.com
Rudy! Rudy! Rudy! Rudy!
You may remember this name because it was made famous by a short linebacker from Notre Dame who had his story turned into a movie with Sean Astin. That was Daniel Ruettiger, but this is his nephew, Johnny.
Ruettiger is a solid outfielder with good speed and range. He comes from a great baseball program at Arizona State, which has produced some very good major-league players. He also is a pretty good hitter and could be a great addition as a future leadoff batter or fourth outfielder.
He kind of reminds me of Trent Mummey, who the Orioles drafted out of Clemson in 2010 and has been terrific in the minors. This was clearly not just a guy getting drafted because of his name.
5. Trent Howard, LHP, Round 7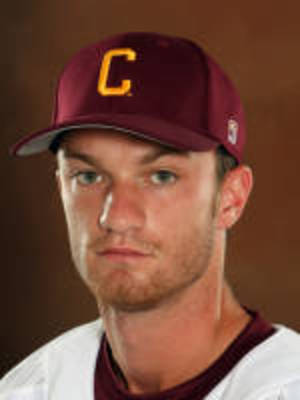 via cmuchippewas.com
Trent Howard is a pretty good lefty who a lot of people thought could have gone higher. He set records at Central Michigan for career wins and strikeouts and had some really good performances, including a 13-strikeout game against Miami (Ohio).
He was a second-team All-MAC player in his freshman and sophomore years and finished his college career with first-team All-MAC honors as a junior. Some say that he projects to be a bullpen lefty in the future.
4. Nick Delmonico, 3B, Round 6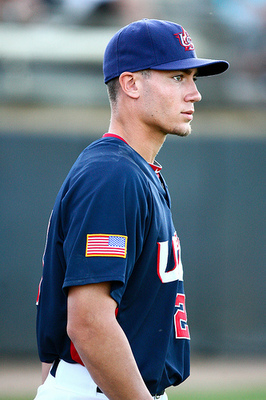 via mlbdraftinsider.com
Nick Delmonico was rated highly for his advanced bat and he'll grow into more power as he gets older. He hasn't played much third base, but is likely going to settle there.
Some had Delmonico as a first-round talent, so the Orioles may have found a steal in Round 6. Signing DelMonico could be very difficult because he is committed to Georgia. He will likely have to be signed for an over-slot deal if the Orioles want to pry him away from college.
3. Matt Taylor, LHP, Round 5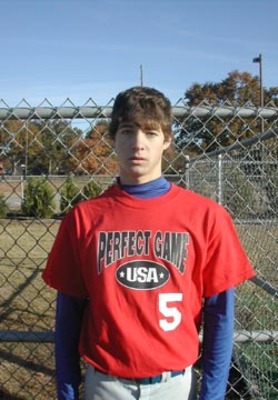 via perfectgame.org
Matt Taylor is a promising young lefty who has great potential.
He was originally drafted by the Pittsburgh Pirates in the 50th round in 2009, but chose to go to the University of Alabama. He transferred to Middle Georgia College after his first season and pitched well.
From his stats, it seems that Taylor has a lot of promise as a strikeout pitcher, but will need to work on commanding his pitches and refining his mechanics to make the majors.
His 128 strikeouts in just 81.2 innings is incredibly impressive, but didn't really translate to a dominant ERA as his was 3.31. It may be a good number, but it seems to me like he should be better against that level of competition.
His wildness is also evident. He threw a team-leading nine wild pitches and hit 11 batters. He also balked an impressive four times. These are things that can be ironed out in the minors.
What's best about Taylor is that, according to Roch Kubatko, he has agreed to terms with the Orioles and could get onto the field soon. He could join the Aberdeen Ironbirds if the deal is signed soon, because their season starts June 17.
2. Jason Esposito, 3B, Round 2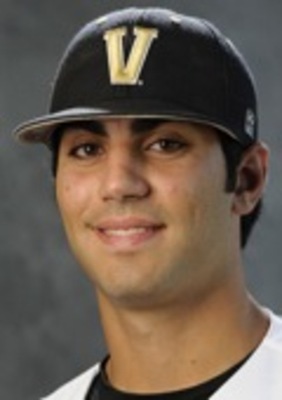 via ultimatesportstalk.com
Jason Esposito is a two-way talent at third base and could be a really good pick for the Orioles. He played a key role in taking the Vanderbilt Commodores to Omaha as he hit a big home run in one of their games against Oregon State.
Esposito has a team-high .357 average and 59 RBI. He is second in home runs with nine. Scouts were high on Esposito before 2011, but he struggled against higher-quality pitching. His bat speed came into question and he had some mechanical flaws that need to be ironed out, but mechanics can be fixed. As for the bat speed, it is the difference between him being a star or just an all-right third baseman.
Esposito could opt to play his senior year at Vandy, but the Orioles do a pretty good job of locking up top picks that they like. Expect negotiations to start after Vandy finishes in the College World Series and Esposito should begin his Orioles career shortly afterward.
1. Dylan Bundy, RHP, Round 1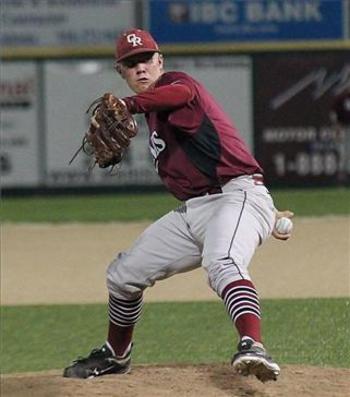 via coachesaid.com
The Orioles may have taken the best player in the 2011 draft with Dylan Bundy. He is clearly the gem of the 2011 draft haul and could be a future ace in the Orioles rotation.
There are a million reasons to like Bundy. His brother, Bobby, is currently tearing apart Carolina League lineups as a member of the Orioles High Single-A affiliate, the Frederick Keys. That gave reason for Dylan to want to come to Baltimore. Another reason to love Bundy is his fastball. Bundy throws consistently in the mid 90s, but has reached 100 more than once. He is also only 18, so he may still have some growing left in him.
Bundy's season in 2011 was incredible. He went 10-0 with a microscopic 0.20 ERA. He only walked five batters in 71 innings. What's most impressive is his 158 strikeouts, which could really give the O's a boost because they really don't have any top strikeout pitchers.
Bundy is a physical freak. He is said to leg press over 1,200 pounds and runs after every start. He is committed to keeping his body in peak physical condition. The problem is that he is also committed to Texas.
Bundy could certainly choose to go to college, but it seems like there is no way the Orioles let him go unsigned. There are reports that he is asking for $30 million, but he'll sign for something reasonable. A good contract comparison is Jameson Taillon, who got $6.5 million in 2010 when he was drafted two picks higher.
Keep Reading

Baltimore Orioles: Like this team?