Who Are Hotter: WAGs or Mistresses?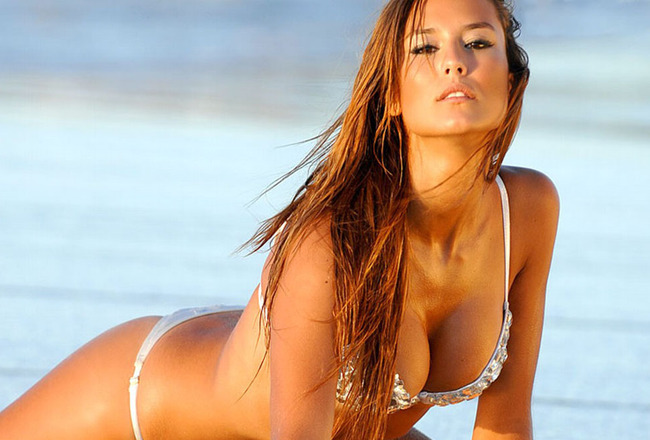 It has been a great debate amongst scholars, scientists and analysts alike.
Who is the sexier group:
A wife or girlfriend of an athlete or a home-wrecking seductress?
Well, lucky for all those great minds, I actually took the time to solve one of life's little riddles.
It is finally settled.
Read to find out!
Mistress: Jaimie Grubbs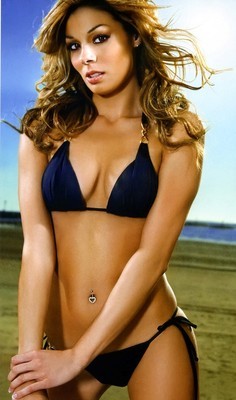 Grubbs appeared on Tool Academy, a mindless show on VH1.
She claimed to have had a 31-month affair with Woods.
She also said that there were about 20 sexual encounters. One of which happened just before his first child was born.
Once Elin Nordegren, Woods' wife, became suspicious, Woods' allegedly called Grubbs and said this on a voice mail obtained by a British tabloid:

"Hey, it's Tiger. I need you to do me a huge favor. Can you please take your name off your phone? My wife went through my phone and may be calling you. So if you can, please take your name off that."

"Just have it as a number on the voice mail. You got to do this for me. Huge. Quickly. Bye."
Do yourself a favor. Look with your mind's eye and picture Dave Chappelle saying all of that stuff in his Tiger Woods' voice. You may not stop laughing.
WAG: Alessia Ventura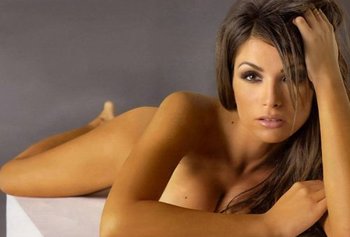 Ventura is engaged to Italian footballer Filippo Inzaghi.
Ventura is a front on the MTV program, the Crispy Show as well as an actress in the show Carabinieri.
Because I am so nice, here is a site who decided to do God's work and put a ton of her best modeling photos on their site.
You're welcome. Call me Google images.
Mistress: Rachel Uchitel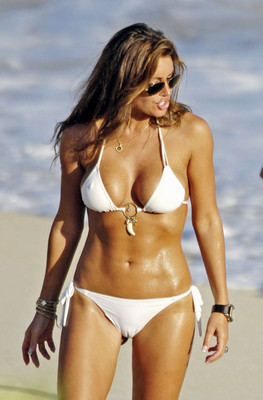 Uchitel allegedly had an affair with Tiger Woods at the Australian Masters.
Esquire released a story claiming Uchitel was one of Woods' mistresses, making her the first of many to be named.
She also appeared on Celebrity Rehab with Dr. Drew.
Somehow she pulled some strings because I thought to be on that show you had to be
A) A celebrity or
B) Have an addiction.
Wait, I forgot. She is addicted to love. My mistake.
WAG: Giorgia Palmas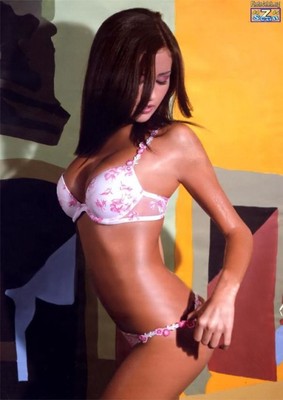 Giorgia Palmas is the girlfriend of Italian footballer Davide Bombardini. The couple has dated since 2005.
What is with these Italian football players?
She became famous from the Italian television show Striscia la notizia.
She was runner up in the Miss World competition in 2000.
But she is No. 1 in all of our hearts.
Awwwww.
Mistress: Rebecca Loos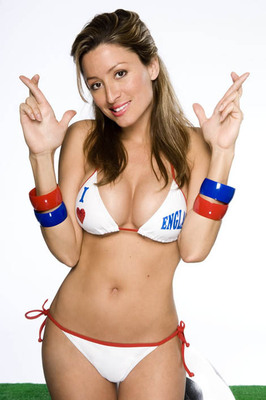 Loos allegedly had an affair with David Beckham in 2004. Beckham met the Spanish model when she was his assistant.
She had the audacity to claim in 2007 that, by announcing to the world she was Beckham's mistress, she made the couple stronger.
Who knew a human being who finds it acceptable to have relations with a married man would have a skewed outlook on life?
WAG: Zuleyka Rivera
That was the Twitter message J.J. Barea received from Rivera that Barea decided to retweet, causing the Internet to instantaneously combust.
Many people don't understand how a man of such small stature (5'10) could land a beauty like Rivera.
These complaints are probably all from tall people who are bitter of their relationship.
And yes, you can include me in that group.
Mistress: Dominica Westling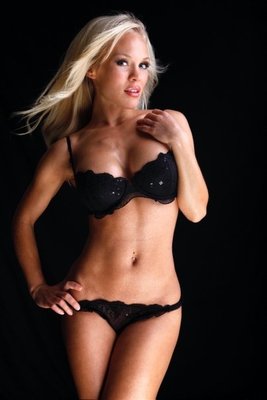 Westling is the alleged mistress of Shaq Diesel.
The affair allegedly lasted for 18 months.
It is rumored that the two exchanged emails that the ex-wife wouldn't be too pleased about, as well as some interaction via webcam that wouldn't go over too well either.
But, Shaq has a platinum album to his name, so he can do whatever he wants!
At least that is what I tell myself.
WAG: Lisa Dergan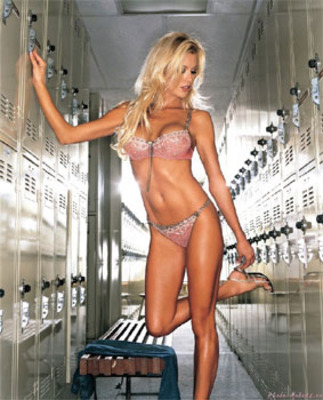 Dergan is Scott Podsednik's wife.
She was the St. Paul mascot in 2003.
I am enraged that Scottie Po gets to live a dream of mine.
He get so have the St. Paul girl present him with two beers; assumingly on a nightly basis.
Damn you Scottie.
Mistress: Gabrielle Union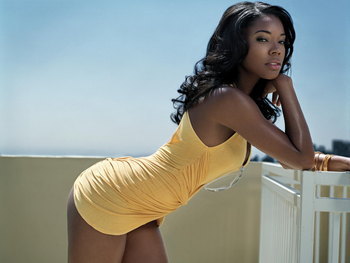 Siohvaughn Wade filed a lawsuit against Dwyane Wade and Union, claiming Union broke up the couple's marriage, as well as making inappropriate actions towards Wade in front of his two children.
I know how we can settle this fiasco.
Have a cheer-off of course!
WAG: Luli Fernandez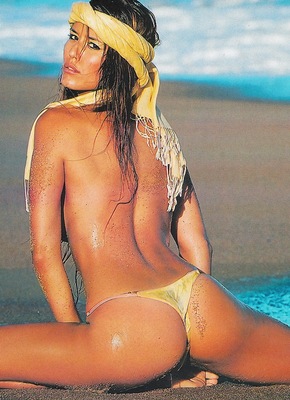 Formerly the girlfriend of Real Madrid footballer Fernando Gago, Fernandez now dates Pablo Mouche of Argentina.
Apparently Juan Roman Riquelme sent a naughty text to Fernandez, who then showed the text to Mouche.
I am sure that Argentina football fans are happy to have a Yoko Ono in their camp.
I'd say Fernandez is a smidge prettier than Yoko. Just a smidge.
Mistress: Sundy Carter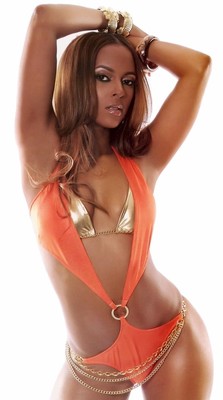 Allegedly, Larry Hughes was caught in 2010 flying out to Los Angeles to meet with Carter and his three year old daughter.
Apparently, Sundy dated Hughes for a year and didn't know he was married.
She does know she has a child right?
I only ask since in the past she hasn't shown to be the most aware person in the universe.
WAG: Colombari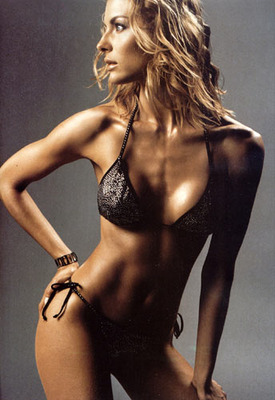 Martina Colombari is the wife of former Italian footballer Alessandro Costacurta.
She starred as Rachele in I Cesaroni and Gioia in Carabinieri, which are both Italian television shows.
The keys on my laptop are now sticky with my own blood due to the fact that I hit my head fainting thinking about Colombari speaking Italian.
I should probably get that condition checked out.
But I won't because men don't go to the doctor.
Mistress: Michelle Money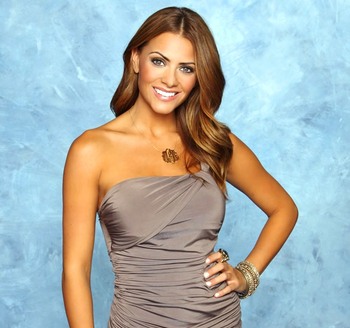 The reality television star appeared on The Bachelor.
In 2009, she met Carlos Boozer while he was playing for Utah.
Money claims to have thought the marriage was over when she had her relations with Boozer.
I don't know how much power she could have over Boozer, but if she could somehow tell him to actually go strong to the basket, I think the city of Chicago would really appreciate it.
WAG: Cheryl Cole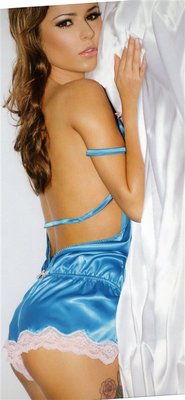 Cheryl Cole was once married to Chelsea footballer Ashley Cole.
In recent news from the pop singer, Cole was supposed to judge The X Factor with Simon Cowell. Then, on May 26 of this year, Cole was taken off the show as a judge.
I was sad about the news.
But really, I was more angry than sad because it meant I had to return the $1000 worth of merchandise I had purchased that featured Cole on X Factor.
Mistress: Zahia Dehar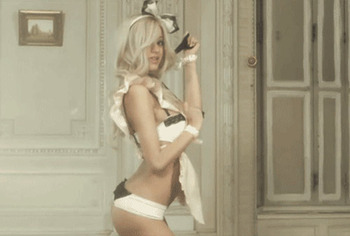 Dehar is in the honorable occupation known as prostitution.
In 2010, she was infamously involved with French footballers Franck Ribery, Karim Benzema and Sidney Govou.
Albeit embarrassing, paying for sex isn't the biggest issue here.
What made this such an international issue is that it came just before the 2010 World Cup. And the little nugget about Dehar being 17-years-old when these three were allegedly involved with her is kind of a big deal since the age of consent in France is 18.
WAG: Elisha Cuthbert
Cuthbert is married to Dion Phaneuf, captain of the Toronto Maple Leafs
She used to be involved with Sean Avery, who is now with the New York Rangers.
I'm not sure why she isn't with Avery anymore.
It might have something to do with the fact that he is the biggest idiot in the NHL. I'm really not sure how he isn't buried 10 feet under the ice from a crosscheck.
Mistress: Imogen Thomas
Thomas was Miss Wales in 2003 and a Big Brother contestant.
Now, she has become famous for being the alleged mistress of Manchester United footballer Ryan Giggs.
Thomas claims that she wanted to end the relationship several times, but was constantly hounded by Giggs.
WAG: Nikoleta Lozanova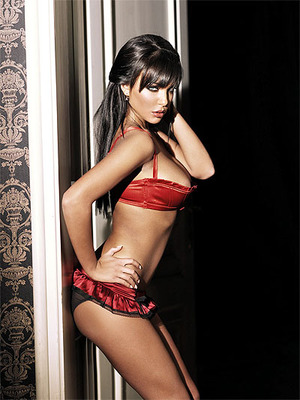 Lozanova was Bulgaria's Playmate of the Year in 2006.
She was once the girlfriend of Nikolay Mihaylov, a footballer for Bulgaria.
She has also been linked to local mob boss Georgi Stoilov, which means I have nothing but respectable, kind words for this kind and gentle soul.
Doesn't she look beautiful everybody?
Mistress: Alina Kabaeva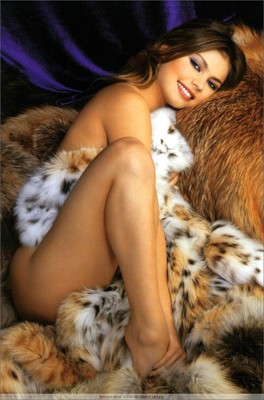 Kabaeva has two Olympic medals, 18 World Championship medals and 25 European Championship medals in her trophy case as a rhythmic dancer.
Alina Kabaeva made bigger headlines when she allegedly had an affair with Russian leader Vladamir Putin.
Does this make a world leader a groupie?
WAG: Aida Yespica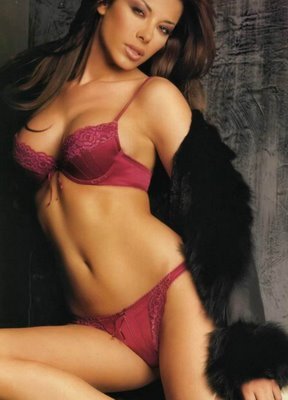 Yespica has a two year old named Aron with ex-husband Matteo Ferrari.
Yespica was Miss Venezuela in 2002 and became a famous from a reality television show named L'isola dei Famosi.
That is Celebrity Survivor for those don't speak Italian.
I don't know if she would strip for some peanut butter like the women featured in the American version, but it doesn't really matter because she already did in my mind.
Mistress: Traci Lynn Johnson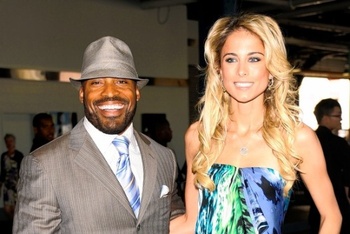 The alleged affair was discovered while Barbers' wife Ginny was pregnant with twins.
Johnson was a babysitter for Barbers' family.
This story has inspired me to never trust babysitters.
When I have children and must hire a babysitter, I will install enough cameras in my house that ESPN would blush.
WAG: Jessica Bratich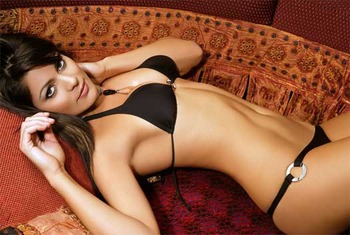 Jessica Bratich is the wife of Aussie left-arm fast bowler Mitchell Johnson.
Bratich did yoseikan-ryu karate for 17 years and has been a national champion since the age of 14.
This publication asked if she were friends with the girlfriends/wives of other players.
According to Bratich: "Yeah, we all get along. They know what it's like to be a cricket widow."
It's my guess that the publication altered the quote. What I think she really said was
"Yeah, we all get along. Because if they don't like me, they know I could paralyze them with my near perfect Tiger Style.
Mistress: Vanessa Perroncel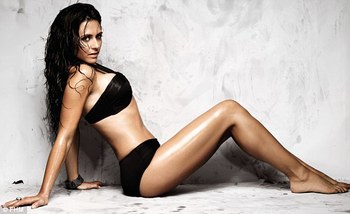 Perroncel is famous for her affair with footballer John Terry, as well as a handful of other soccer players.
Terry is still married.
I've made calls to him to see if he could give me advice on how to talk my way out of anything, but I haven't gotten a call back.
I am still waiting John.
WAG: Bella Gonzalez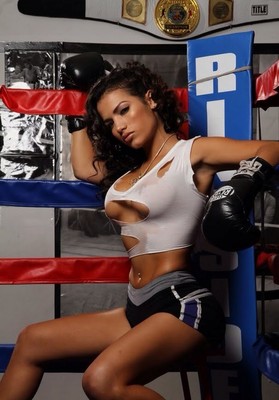 Gonzalez's popularity blew up after she was spotted in the crowd for the Pacquiao-Mosley fight.
Gonzalez is 21-years-old and is Shane Mosley's girlfriend.
While Mosley's mind was getting sent back a few years by Pacquiao, Gonzalez was in the crowd screaming for Mosley to rip Pacquiao's head off.
He didn't, but really who is the real winner here?
Mosley gets to go home to this.
And the Winner Is...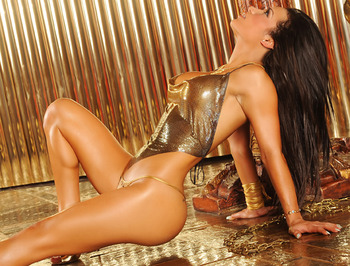 WAGS. It's not even close.
Call me old-fashioned, but there is a soft spot for women who don't lie, cheat with a married man and wreck a home.
All these women are pretty much all 10's physically, so what do you have left?
The personality and morals.
WAGS got their men the right way (at least they have been good at getting them without a news organization finding out some deep dark secret).
So I applaud them for that.
Way to go WAGS. The celebration is at my house. I expect none of you to arrive.
Keep Reading