WWE: Famous WWE Writer Reportedly Leaving Company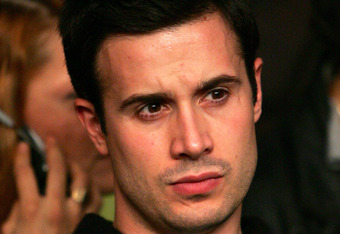 WWE Losing Arguably Its Most Famous Writer, According To Report
Whenever you hear an interview with a former WWE writer, the first thing that they talk about is the grind of it all and how the energy just gets sucked out of you after about two days on the job. For Freddie Prinze Jr., the part-time actor and lifelong wrestling fan, the fact that he has been able to last for nearly three years is a testament to his love and dedication.
According to Wrestlezone.com, the star of those wonderful live-action Scooby Doo movies is getting ready to leave the company, if he hasn't already.
Prinze was reportedly saying quiet goodbyes to several wrestlers tonight. It is believed tonight could have been his last night with the company, but that has not yet been confirmed.

Must Read: John Morrison and the 25 Best Mid-Carders In WWE History
This is probably a bigger loss than most fans realize. There are very few writers on the WWE creative team who actually know the product and care about the wrestling side of things.
Most people that work for the company are all Hollywood writers who know how to write soap operas but have no idea how the wrestling business works.
You would think that with all the turnover on the writing staff that Vince and Stephanie McMahon would realize that something about the way they micromanage is driving everyone away. But they don't care because they think that what they are doing now is working, which is why buy rates are at their lowest level in 15 years and attendance has been falling since The Rock left after Wrestlemania.
Most recent updates:
This article is
What is the duplicate article?
Why is this article offensive?
Where is this article plagiarized from?
Why is this article poorly edited?