WWE: Chyna and 25 Past and Present Wrestlers We Wish Would Steer Clear of Porn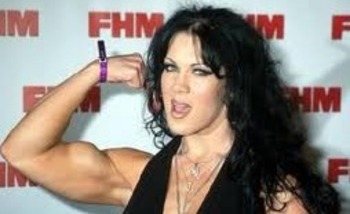 Known as a former WWE Diva and a recent member of the TNA roster, Chyna has come out with her desire to get into pornographic movies. Vivid Entertainment released a statement on Monday about pushing up the release date of "Backdoor to Chyna" to that day. This would be the first porn to feature the former Women's and Intercontinental Champion since "1 Night in China," made with footage from a sex tape between Chyna and former fiance Sean Waltman (known as X-Pac in the WWE).
Chyna has refuted the claim of making money off of that movie, stating that she was not on board with the release of the movie. Chyna has said that "Backdoor to Chyna" is a movie that she is happy with the movie, and in her words, it is "the XXX movie that I always wanted to make for my fans and it is full-out nasty".
Here are the reasons why Chyna, among other people associated with wrestling, should not be in porn. The people will be listed in alphabetical order. Outside of Chyna, there is no news that any of these people would ever actually consider a porn career. This is obviously just an article out of fun, as well as an article to gross people out from the idea of these people in porn movies.
Ahmed Johnson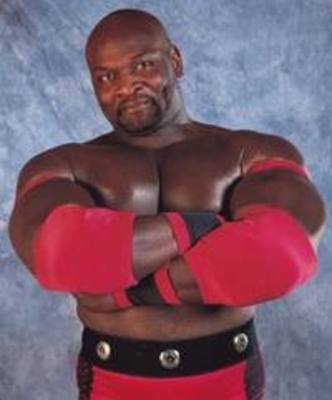 Maybe I am just on a "Fun With Ahmed" kick, but I think that an Ahmed Johnson porn movie would be a bad idea for all. Not only would the dialogue be odd, but I would be fearful for anyone in the cast or crew's life.
Balls Mahoney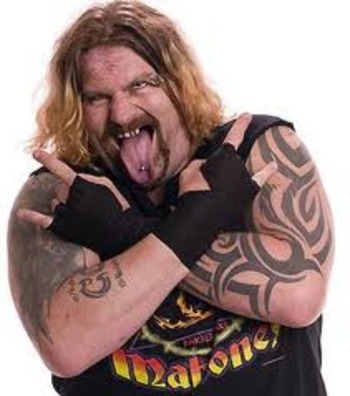 Balls Mahoney just sounds like a lazy porn star name from the start, so we can all agree that this is already a bad image. Remember when Kelly Kelly was interested in him via storyline? Oh man, I need to move onto the next slide before I get sick...
Bertha Faye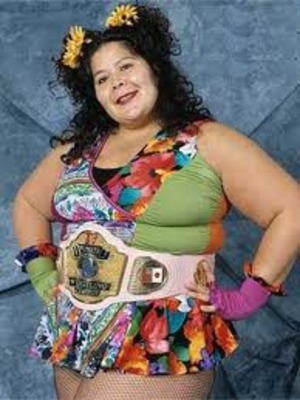 "Oh, my sweet Bertha Faye. What words could I ever possibly say to keep you here in these lovin' arms forever..."
Those words start Bertha Faye's theme when she was with the WWF in 1995. Those words would also begin one of the worst pornos ever.
Big Dick Johnson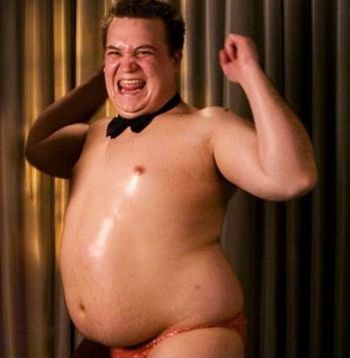 He was already a fat, greased up man in a man thong. I won't even mention how his name needs to tweaking for the business. Maybe this was already a porn and I just never realized it...
The Boogeyman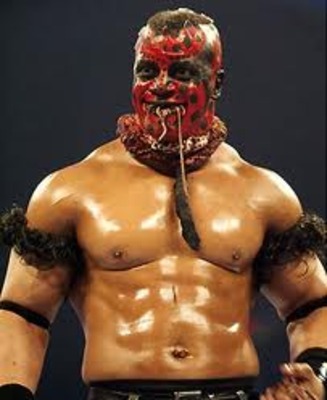 What mother wouldn't love that face? Couldn't you easily cast The Boogeyman as a pizza delivery boy looking for a tip? As long as there aren't any worms handy, there's your chance for a scene right there.
He's The Boogeyman and he's comin' to get ya. Please try to keep your mind out of the gutter from that statement and avoid the wordplay at all costs.
Brother Love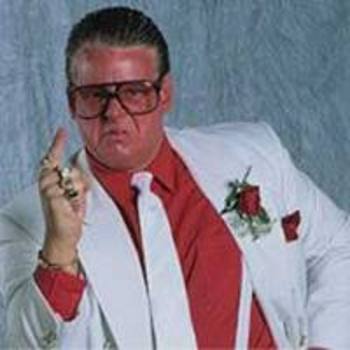 I....LOVE....YOU....
This would be interesting for only one moment. The burning question would be if Brother Love's...ahem..."little brother" is as unquestionable red as his face is.
At least you wouldn't have to put a microphone on Brother Love.
Chyna
It was interesting to see Chyna's sex tape with Sean Waltman, especially when we found out that Chyna had the cops called on her for beating Waltman up at one time in their relationship, but with the Ninth Wonder of the World trying to be a legitimate porn star at age 40 and using an appearance in TNA to bring her name back to people's minds, this is just a poor excuse of a has-been trying to keep noticed.
Colin Delaney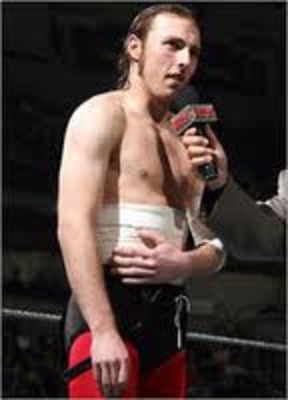 Why is Colin Delaney on this list? Because I said so.
Why would we not want to see Colin Delaney in porn? Because we don't want to see Colin Delaney in anything.
The Fabulous Moolah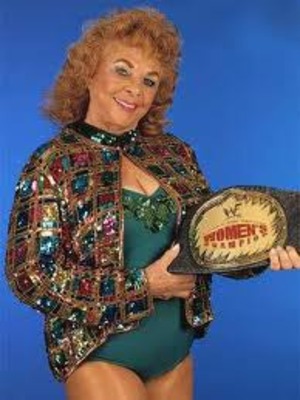 Moolah always seemed pretty conservative, especially compared to her friend Mae Young, so I can't imagine that porn would have ever been a thought for Moolah. Even still, it would be the opposite of the reputation of this great female wrestler. Moolah may have been around for the Original Screwjob to Wendi Richter, but Moolah was always a company woman and never would have done anything like porn.
Giant Gonzalez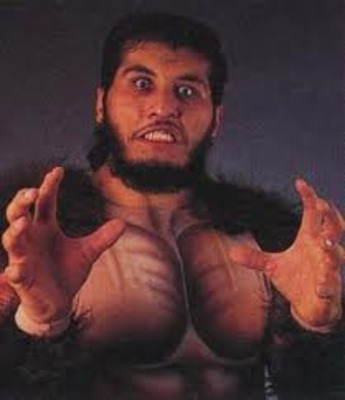 Giant Gonzalez's outfit already alludes to the idea of him being naked. Do we really need to explain ourselves further? There's already too much left to the imagination.
The Great Khali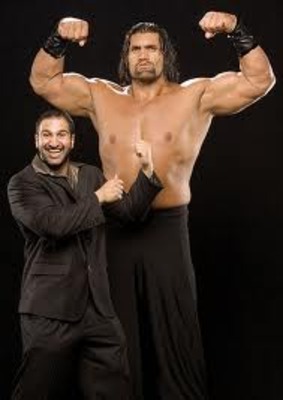 This would probably be popular in India alone, if anywhere. Porn with subtitles is just a bad idea from the start.
Then again, anything with The Punjabi Playboy would have to sell, right? Well, anything except a pay-per-view...
Harvey Wippleman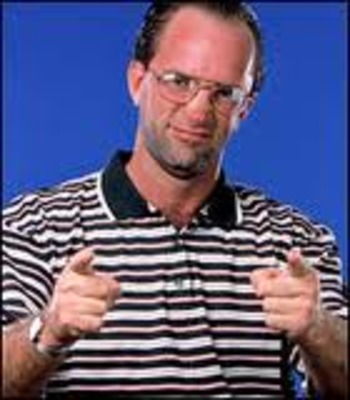 Harvey Wippleman gives me the creeps and, should he choose to go to porn as Hervina, would be able to do parts as both a male and female. I'll pass.
The Iron Shiek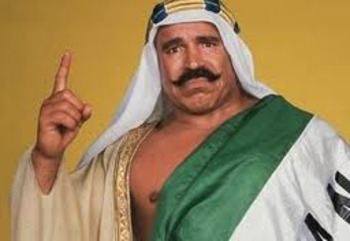 The former world champion still cuts a shoot promo that makes Hulk Hogan and The Ultimate Warrior look like little children fighting about a game of kickball. I could only imagine how it would be on the set to watch The Iron Shiek yelling at co-stars and crew. I've already heard him curse so much that I don't need to see him curse AND have sex.
Kamala
Would Kamala even know what to do in a porn? Considering that he has eaten live chickens before, I would be fearful for the women working alongside of him. Yikes.
Kharma
This isn't really fair, especially now that she is pregnant, but Kharma has such a menacing presence to her that it would be difficult to want to watch something like that with her in it...unless you're into that sort of thing.
Lance Storm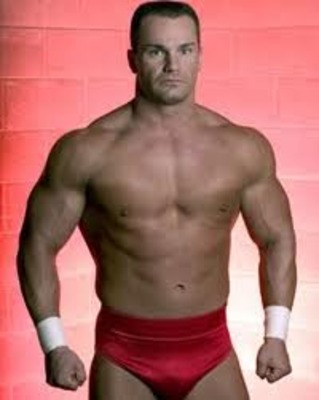 If I could be serious for a moment, I don't want to see Lance Storm in porn. I don't know what I am getting out of him. Will it be the cold exterior Storm that we saw with The Un-Americans or that wacky Lance Storm that seemed to dance really badly and try too hard to have fun? Neither of them seem to work.
Luna Vachon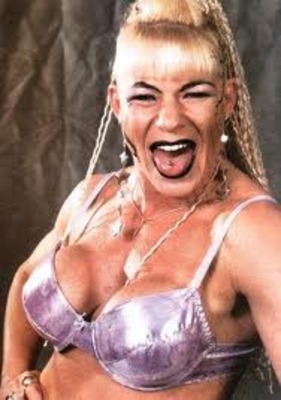 Luna Vachon is not only intimidating, but not too easy on the eyes either. If we need to inquire about how she probably is in the bedroom, all we have to do is see her time with The Artist Formerly Known as Goldust.
Mae Young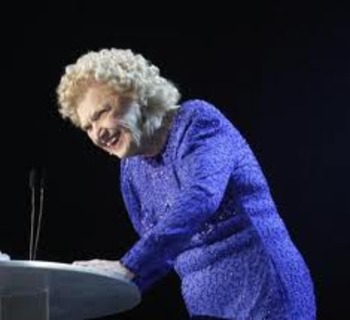 From the idea of sleeping with Mark Henry and birthing a hand to showing her chest on pay-per-view, I think it is safe to say that Mae Young has already shown us way too much.
The Nasty Boys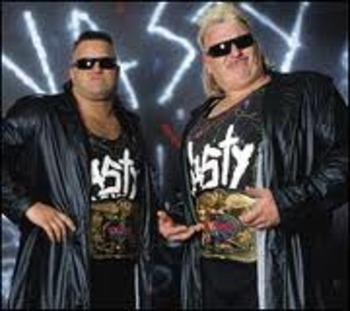 Does it matter if I am talking about Knobbs or Sags? Even their names sound nasty, even for the porn industry.
Santino Marella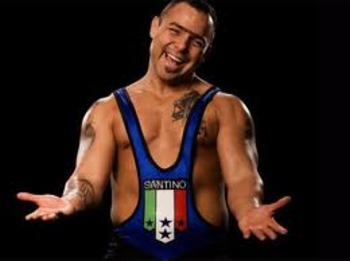 Will we get Santino or Santina? Will he unleash the Cobra? Will he do the trombone celebration after each of his scenes? There's just too many questions to ask.
Snitsky
From looking gross to kicking babies, Snitsky probably wouldn't have that good of a time in porn. If he screwed up, we can all imagine him screaming "It wasn't my fault!"
Vader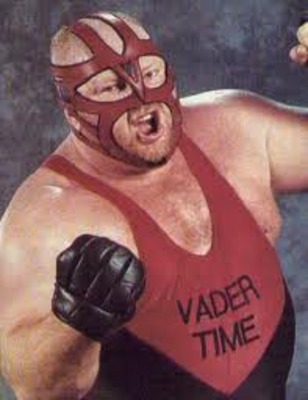 How can a man like Vader, who was on Boy Meets World, resort to something like porn? I don't know if he would need to use the mask in scenes, but at least he could scream out when "It's Vader Time."
Vickie Guerrero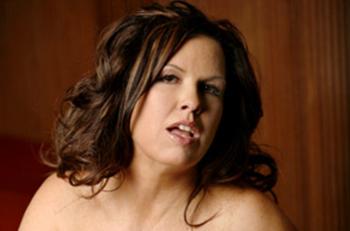 Have we all taken the time to thank our lucky stars that Edge did his live sex scene on RAW with Lita and not Vickie Guerrero?
Vince McMahon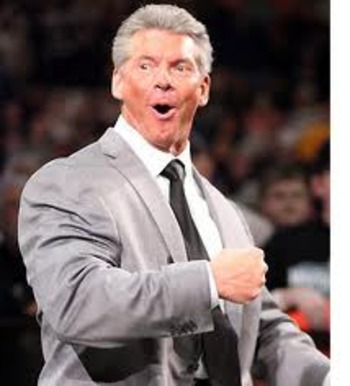 The Genetic Jackhammer himself, Vince McMahon has already put himself in positions that most people would only expect to happen in a porn movie. From seeing his rear to talking vividly about his sex life, Mr. McMahon has already set up the grounds for a porn career.
Viscera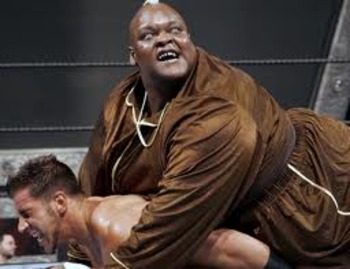 The World's Largest Love Machine probably could be in a porn if he really wanted to. When Viscera became Big Daddy V, we finally saw what he had underneath those sweats. It makes me wish that wearing shirts should almost be a law for some people.
By the way, doesn't that look a little bit like Luke from Tough Enough below Viscera in the picture?
Keep Reading