NBA Draft 2011: Scotty Hopson and the 5 Prospects Sure to Go Undrafted
Kevin C. Cox/Getty Images
Each year the NBA finds some gems in the late-first and second rounds of the Draft in June.
As basketball spreads around the world, and the sport grows every day in the U.S., the pool of talent is getting bigger and bigger.
Although this draft seems to lack superstar luster, smart general managers are salivating at the hidden talents in the second round and undrafted pool.
Every team is looking for their Manu Ginobili or Wesley Matthews.
Here are five players that could find themselves some productive burn in the NBA next year.
5. DeAndre Liggins, SG/SF, Kentucky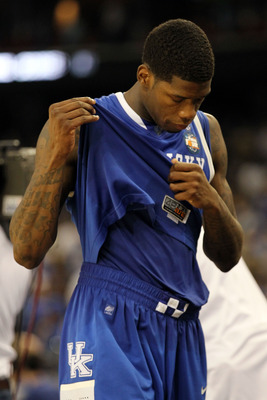 Andy Lyons/Getty Images
2010-11: 8.6 PPG

Liggins has great size, athletic ability and a wide array of weapons in his offensive arsenal.
Liggins main weakness is poor decision-making, sometimes trying to do more than he is capable of. This though, is something a strong NBA influence could easily fix.
Liggins was in the shadow of many of his superstar teammates in Kentucky and never found a comfortable role to show off his potential.
4. Gilbert Brown, SG/SF, Pittsburgh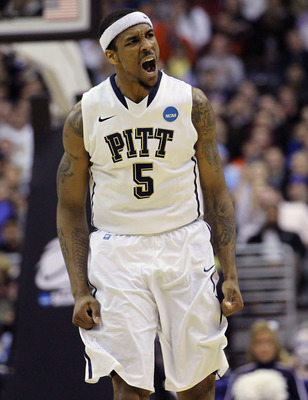 Nick Laham/Getty Images
2010-11: 11.3 PPG
During his junior year, Gilbert Brown showed that he had the talent to be in the NBA. Unfortunately, Brown was ruled academically ineligible for the Fall semester and derailed any rhythm he had created for himself.

Other than that bump in the road, Brown has good size, is athletic and has a very versatile game.
3. Gary Flowers, PF, Southern Miss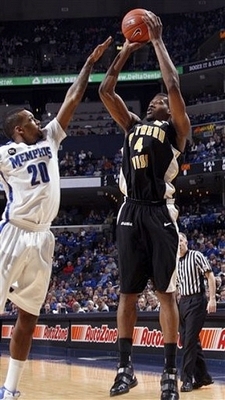 2010-11: 18.8 PPG

Although he played power forward in the NCAA, Flowers has the quickness, size and athleticism to be very effective at the small forward position in the NBA.
A leader at Southern Miss, Flowers has the confidence and leadership experience that cannot be overlooked by NBA draft scouts.

Flowers' best weapon is his ability to thrive in isolation situations, which will be a huge advantage over many other players in the draft that thrived due to their system.
2. Josh Harrellson, C, Kentucky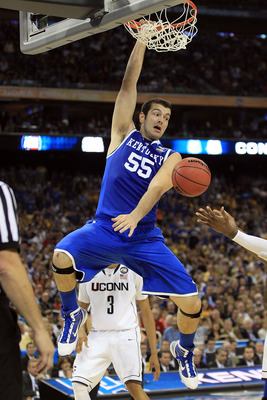 Streeter Lecka/Getty Images
2010-11: 7.6 PPG

Harrellson once again lived in an offensive system that was geared to spotlight other players' abilities, a system used throughout his college career.
However, during the NCAA tournament, Harrellson stepped up his game on the biggest stage in college basketball.
Harrellson almost averaged a double-double (15 PPG, 9 RPG) in Kentucky's run to the Final Four back in March.
Harrellson showed flashes of NBA talent when given the chance, and his good size and strength only add to his case.
1. Scotty Hopson, SG/SF, Tennessee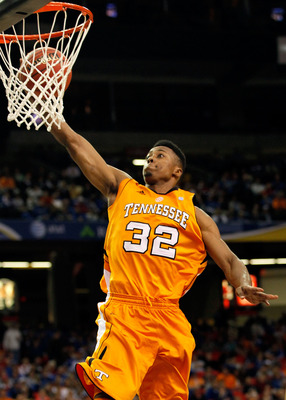 Kevin C. Cox/Getty Images
2010-11: 17.0 PPG

Scotty Hopson has the talent to go in the first round of this year's draft. Sharing the spotlight with the highly-coveted Tobias Harris, Hopson still managed to get some light of his own with Tennessee.

Averaging 17 PPG with the Volunteers last year, Hopson was an instrumental part for Tennessee's offensive flow.

Although he can sometimes fall into being primarily a spot-up shooter, Hopson has greatly improved his offensive repertoire and versatility. However, this should take nothing away from his great off-the-ball movement and sharp-shooting craft.

A lack of ball handling has Hopson nowhere on the board for this upcoming draft, but this guy will be a diamond in the rough for any NBA team come November.
Keep Reading