Inside Kim Kardashian's Troubled Love Life: Bret Lockett, Reggie Bush and More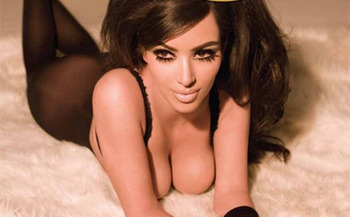 Kim Kardashian is in hot water because of her alleged relationship with NFL player Bret Lockett. On the heels of her engagement to NBA player Kris Humphries, Kardashian is getting some unwanted publicity for the outrageous claims that Lockett is making.
Let's take a closer look at Lockett's allegations, how Kris feels about the whole thing, and what Kim is doing to clear her name.
Oh yeah, and on top of everything else Kim's ex Reggie Bush has moved on to a new hottie. What a couple of weeks for Kim Kardashian.
Kim Stays in the Headlines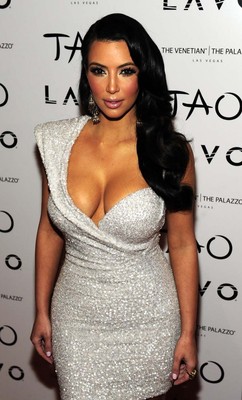 If you're a Kardashian, you can't stay out of the headlines for too long.
Kim was on the cover of People magazine when she announced that she and her boyfriend Kris Humphries had gotten engaged.
Everyone was excited for her and she got her fair share of publicity, but things started to die down. Then, lo and behold, a week later she's in the headlines for a different reason.
Although I'm not sure this one was planned...
Bret Lockett: Who?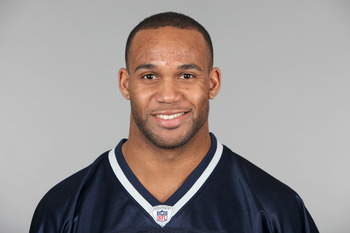 Handout/Getty Images
The man causing all this trouble is Bret Lockett, a former UCLA safety who now plays for the New England Patriots.
Well, that's actually an overstatement because he hasn't appeared in a game since 2009. That season he played in 10 games, recording seven tackles and one forced fumble.
Call me crazy, but if Kim Kardashian was going to cheat...would it really be with this guy?
Poor Kris Humphries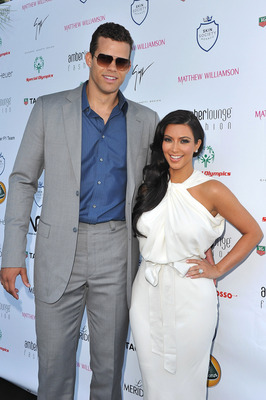 Pascal Le Segretain/Getty Images
What a roller coaster ride for Kris Humphries, who must have felt like he won the lottery when Kim agreed to marry him.
Now he must feel like he's just a plot point in an episode of Keeping Up With the Kardashians.
For his sake I hope the rumors turn out to be false because, let's be honest, Kris is in for a serious downgrade with his next girlfriend.
Bret's Claims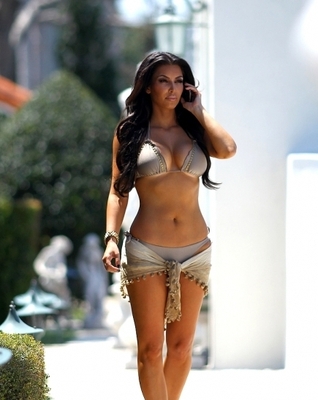 According to TMZ, Lockett alleged that he and Kim engaged in a five-moth relationship while she was also dating Kris Humphries.
The former UCLA cornerback also alleged that he and Kim exchanged what InTouch Weekly called, "kinky texts" and engaged in "wild phone sex."
Rumors are rumors, but Lockett seems pretty convinced that he is correct.
Kim's Defense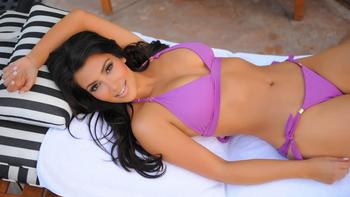 Kim came out immediately and said that the rumors were false and that (according to TMZ) she had never even seen Lockett face to face.
She then threatened to sue both InTouch Weekly, who ran a cover story about Kim's alleged cheating, and Lockett himself.
In this TMZ video, Lockett doesn't seem too credible. When asked where the two first met face to face, he was being unnecessarily secretive:
"What me and Kim do is what me an Kim do. All of that other stuff is irrelevant."
Not exactly the "concrete evidence" he claims to have.
The Evidence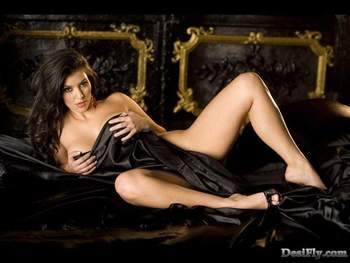 According to TMZ, Lockett says that he has concrete evidence of he and Kim's affair:
"Lockett claims he has phone records, text messages and very personal cell phone pics of Kim -- and if push comes to shove, he's willing to present the evidence in court."
Why he hasn't produced any of these records is a mystery, since they would immediately provide credibility for his case.
The fact that he says he'll wait until they go to court to reveal the evidence doesn't make much sense...why go to court if you can avoid it altogether by presenting evidence?
Reggie's New Love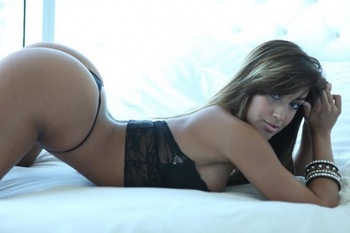 On top of everything else, Kim's ex Reggie Bush has apparently moved on to a hot new lady, lingerie model Claudia Sampedro.
For an in-depth look at the inner workings of Reggie's new girl, check out this slideshow I recently put together.
It can't help that when Kim's feeling down and thinks about the good old days with Reggie, she now has to think about Claudia as well.
So What's Going On?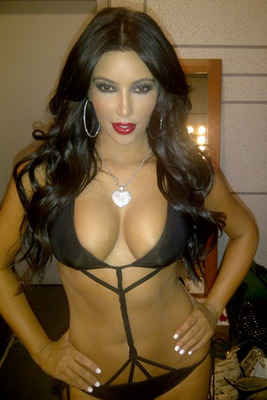 I'm no expert, but my hunch is that Bret Lockett is full of it. I think that if he has real evidence he would have presented it by now, and that if Kim were going to cheat it would be with someone a little more accomplished than Lockett.
I do feel bad for Kris Humphries, but honestly I bet he's thinking "as long as she marries me, I don't care what happened in the past."
We'll see if Lockett continues his charade after Kim sicks her lawyers on him. My guess is that he'll disappear quicker than his NFL career.
Keep Reading