2011 MLB Draft Results: Tracking All the Late-Round Steals of Day 3
Jed Jacobsohn/Getty Images
Even though most of the 600 or so players that will be drafted today during rounds 31-50 will never make it to the majors, that doesn't mean that a few late-round gems don't exist.
Just ask Mike Piazza (62nd round, 1998), a catcher out of Miami Dade College who only went on to hit .308 over his career with 427 home runs and 1,335 RBI.
The third day of the MLB draft is all about trying to find these high-upside players and grooming them into major league stars.
So who will it be this year?
Stay tuned for updates on the most interesting selections and a preview of what to expect once that final name is called.
For more 2011 MLB Draft coverage, including updated MLB Draft results and MLB Draft grades, stay tuned to Bleacher Report.
The MLB draft is a different animal than the NBA or NFL drafts. For one, it's a heck of a lot longer. Today's drafted lasted 50 rounds (it used to be longer) while the NBA has shortened its draft to two rounds and the NFL stops short after seven rounds.
The reason for this disparity is fairly simple. For one, no other professional sport comes close to having such an extensive minor league system. Every major league team has at least six minor league teams with rosters of 24-30 players. Many teams also have rookie teams and international teams (like those in the Dominican Summer League) with a roster limit of 35. So that's a lot of spots to fill up.
Another reason the MLB draft is so massive is that there's such a large amount of attrition in professional baseball. Very few of the 1,530 players who get drafted ever make it to the majors, and those that don't often retire at an early age. So now there's even more open spots.
Finally, less than half of the players who get drafted actually sign a contract. Most of them, especially those in the later rounds, end up returning to school and re-entering the draft in another year. So even when it seems like there can't possibly be room for any more players in professional baseball, the high turnover rate makes all 50 rounds necessary.
Another difference between the MLB draft and other drafts is the scouting process. Since trades aren't allowed (at least under the current CBA) teams typically have a very good idea of what players they will end up.
In the later rounds this translates to at least a pick every minute because all the groundwork has been done already. The only point of the draft is to submit the names and make it official.
This helps explain another unusual phenomenon—pre-draft deals. I already mentioned how very few of the late round selections ever sign. But the ones that do sign almost immediately thanks to an understanding between the player and the team. As a result, there aren't very many surprises late in the draft.
This could all change soon.
The current CBA is set to expire after the season and one of the biggest topics of conversation will be the draft. It's almost a guarantee that international players will join in on the fun to prevent extravagant signing bonuses for foreign players (like the $4.25 million the Oakland A's gave to Michael Inoa from the Dominican Republic).
The slotting system is also expected to be restructured, or abolished altogether, so that big-market teams can't stock up on the best players by simply overpaying them.
It's also very possible that trading will be allowed in the draft, although if they keep it to 50 rounds it may take a week to get through. Whatever changes the league and the players' association agree to, it's going to be a very interesting next few years.
This article is
What is the duplicate article?
Why is this article offensive?
Where is this article plagiarized from?
Why is this article poorly edited?
The 2011 MLB First-Year Player Draft is now officially in the books after 1,530 picks. But before you get too excited about that high school lefty your team grabbed in the 38th round, know that most of the players chosen today won't sign with their teams.
For perspective, the Boston Red Sox only signed nine of the players they just drafted between rounds 15 and 50 in 2010. Six of those players were drafted on the third day. In 2009 those two numbers were 14 and four, respectively.
The reason for that is simple. Players drafted in the late rounds refuse to sign because they think they can make more money by going/returning to college to boost their value. Some players don't have that option (seniors in college), so those are the ones that typically sign.
Here are the results for the remaining 15 rounds courtesy of Baseball America.
This article is
What is the duplicate article?
Why is this article offensive?
Where is this article plagiarized from?
Why is this article poorly edited?
Here's a look at the players selected during the first five rounds of Day 3 courtesy of Baseball America.
In case anybody's wondering about the draft order, it's identical from rounds 3-50. MLB orders teams based solely on their record in the regular season with no bearing on any postseason success. So the Phillies have the last pick of every round, not the Giants.
This article is
What is the duplicate article?
Why is this article offensive?
Where is this article plagiarized from?
Why is this article poorly edited?
It seems like every legitimate prospect is already gone, but there are still hundreds of draft-eligible players waiting to be taken.
Most of these players will never make it to the majors. Many of them may not even sign a contract. However, more than a handful of late round draftees have gone to have very successful major league careers.
Could it be one of these players?
John Curtiss, RHP, Carroll HS, Texas (BA: 132)
Curtiss throws in the low 90s with above average secondary pitches. He has a strong commitment to Texas and could be a first-rounder in 2014 if he fills out his 6'4", 190-pound frame.
Pat Connaughton, RHP, St. John's Prep, Massachusetts (BA: 170)
Connaughton is a two-sport star in baseball and basketball, but his future is probably in baseball. He can dial it up to 94 mph and has a promising curveball and slider. The Notre Dame commit will be another tough sign.
This article is
What is the duplicate article?
Why is this article offensive?
Where is this article plagiarized from?
Why is this article poorly edited?
So do the Pirates actually have a chance at signing Bell? Jim Bowden made several insights that suggests that they do, but it'll cost them.
Here's a breakdown of what baseball GM's should be prepared for when coming to the negotiating table:
1. Scott Boras knows more than you do. He has more resources than any agent in the history of the sport and he's not afraid to use them. He'll recite stats and salaries from memory and use every piece of information available to inflate his client's value and, therefore, salary demands.
2. Boras may be arrogant, but he's not stupid. He'll be up front with teams and tell them what it's going to take to sign one of his players, and if he doesn't think the GM or the ownership group has the bones to dish out that much cash then he'll instruct the team not to take a particular player.
3. Boras believes the best deal will be the last one he's offered. This is why you never see top players sign early in the process. Negotiations will last until the last possible second, because this is when Boras' leverage is at its highest.
4. Boras is not afraid to walk away from the negotiating table if the money isn't right. His only real leverage is to have his players return to school, and he'll recommend that route if he thinks it could make him more money in the end.
5. Boras has a huge ego. Negotiations are not just about finding a proper value for a player, they're about boosting Boras' image as well. This is why he'll never let a player sign for the slot recommendation. However, the decision will always ultimately be left to the player.
This article is
What is the duplicate article?
Why is this article offensive?
Where is this article plagiarized from?
Why is this article poorly edited?
Jim Bowden, the former GM of the Washington Nationals, recently wrote a piece for ESPN about his experiences negotiating with Scott Boras.
Boras, of course, is the super agent who represents some of the biggest names in the game. Each year he adds several more players to his client list and they are almost exclusively top prospects. This year those prospects include Gerrit Cole, Anthony Rendon, Bubba Starling, Alex Meyer, Brian Goodwin and Josh Bell.
Boras is notorious for raising the prices on his players and has set nearly every signing record in baseball history. Two years ago he negotiated a $15.1 million signing bonus for pitcher Stephen Strasburg, nearly twice the previous record.
Nobody will get Strasburg money in this draft, but there could be several players who will get upwards of $10 million. Bell, the first pick of the second round to the Pittsburgh Pirates, might be the hardest player to sign in the entire draft.
The prep school outfielder sent a letter to all 30 MLB teams instructing them not to draft him because he intended to go to college. However, with Boras as his agent that's likely nothing more than a bluff directed at the small-market teams that could never afford to sign Bell.
This article is
What is the duplicate article?
Why is this article offensive?
Where is this article plagiarized from?
Why is this article poorly edited?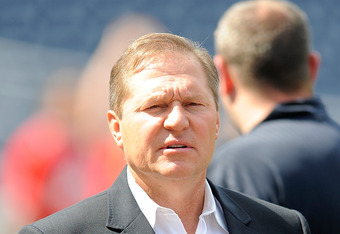 The first day of the MLB draft was as exciting as it was unexpected, and the second day didn't disappoint either. What will Day 3 hold in store?
Here are a few headlines to ponder as we await the start of the 31st round:
Signability? The late rounds are typically where you see low-ceiling players taken, but there's a lot of raw talent available too. Will teams draft high-upside high school players who they know will be tough to sign, or will the emphasis be on college players. Since this is likely the last year huge signing bonuses can be handed out to anybody in any round, chances are teams will capitalize by making riskier selections.
The next Alex Meyer? The talk right-hander was drafted in the 20th round by the Boston Red Sox in 2008, but decided to go to Kentucky instead and ended up as a first-round selection. That scenario shouldn't play out anymore with top prospects because teams will have all the leverage in negotiations.
Money on the table? The NBA and NFL drafts are notorious for being dominated by underclassmen who declare early because they want that big paycheck ASAP rather than risking injury and millions by returning to school. The odds of MLB draftees making big money is much lower, but the same principle holds. Draftees could either take the offer given to them this year or return to school in an attempt to boost their value. Will high-end prospects be willing to leave money on the table with the knowledge that multi-million dollar signing bonuses will soon be a thing of the past.
This article is
What is the duplicate article?
Why is this article offensive?
Where is this article plagiarized from?
Why is this article poorly edited?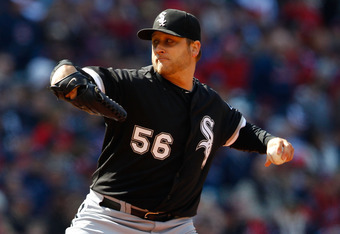 If the first few rounds of the MLB draft are a crapshoot, then rounds 31-50 are like trying to hit a bullseye with a BB gun from a mile away.
But that doesn't mean it's impossible.
Here's a look at the 10 best late-round picks over the last two decades.
10. Nyjer Morgan, 33rd round (2002)
The speedster broke through with the Pirates in 2007, but it's his bat that's made him a serviceable major league regular. He's hitting a career-high .338 this season for the Brewers and has 76 steals in the last two seasons.
9. Mike Jacobs, 38th round (1999)
Jacobs has had an up-and-down career as a slugging first basemen, launching 32 home runs in 2008 but also striking out 119 times. He's now back with the team that originally drafted him, the New York Mets.
8. Marcus Giles, 53rd round (1996)
Giles always had the makings of a five-tool second baseman even though it took him five years to make it to the majors with the Braves. He was an All-Star and MVP candidate in 2003 after finishing with a .917 OPS, but he's been out of baseball since 2007.
7. Scot Shields, 38th round (1997)
Shields was for a time one of the best set-up men in the game. He made at least 60 appearances every year from 2004-2008 and owns a career 3.18 ERA. The righty was a big part of the 2002 Angels' championship team.
6. Casey Blake, 45th round (1995)
Blake was nothing more than an emergency utility player for the first four years of his major league career, but he became a full-time player in 2003 with the Indians and never looked back. The third baseman has some serious pop with 166 career home runs and a .781 OPS.
5. Orlando Hudson, 43rd round (1997)
The Blue Jays groomed the slick-fielding second baseman into one of baseball's best. O-Dog has won four Gold Gloves and been named to two All-Star teams, most recently in 2009. The switch-hitter has a .279 career batting average.
4. Jason Isringhausen, 44th round (1991)
Isringhausen is one of the best closers of the past decade with 293 career saves in 646 games and two All-Star appearances on his resume. The righty is now back with the team that originally drafted him, the New York Mets, in a set-up role.
3. Travis Hafner, 31st round (1996)
The Rangers knew that Hafner had a big bat when they drafted him out of high school in North Dakota, but they could have never imagined it was this big. From 2004-2007 Hafner was one of the most feared sluggers in baseball and still has a .904 career OPS.
2. Raul Ibanez, 36th round (1992)
It took Ibanez nearly a decade after being drafted to become a regular, but he certainly made it count. He has 240 career home runs, 1,000 RBI and a .819 OPS. He was named to his first All-Star team in 2009.
1. Mark Buehrle, 38th round (1998)
How so many teams passed on Buehrle is anyone's guess. But the dominant lefty has no regrets with the way his career has gone. Buehrle has been named to four All-Star teams, has won two Gold Gloves and has a 153-114 career record in 12 major league seasons. He's thrown a no-hitter (2007 against the Rangers) and a perfect game (2009 against the Rays). He's still just 32 years old and might be a future Hall-of-Famer.
This article is
What is the duplicate article?
Why is this article offensive?
Where is this article plagiarized from?
Why is this article poorly edited?