Top 25 Sexiest Athletes in Bikinis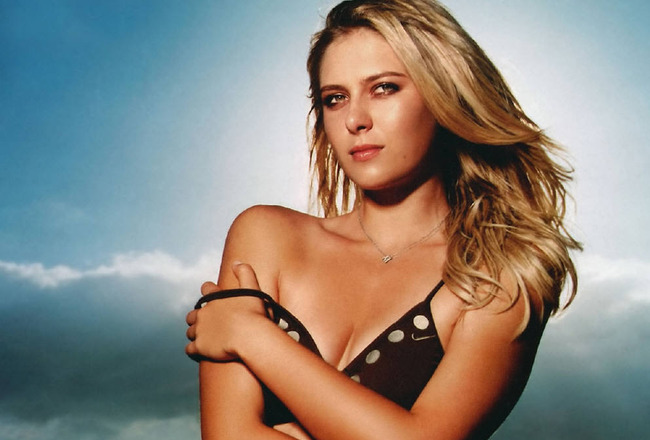 We see them at their finest when they're in their respective uniforms…but they don't look too bad here either.
These are some of the sexiest athletes in bikinis I could find, and I dug my way around the Internet like my name was Seamus Heaney.
I think Seamus would be proud of what I found.
Welcome to the definitive bikini slideshow of the web.
25. Gina Carano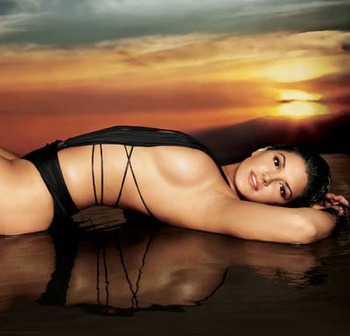 Age: 29
Sport: MMA
Nationality: American
According to the Unified Women's MMA Rankings, Carano was at one time the 3rd-ranked 145-pound female fighter in the world.
So take that into account before you ask her about her weight.
24. Serena Williams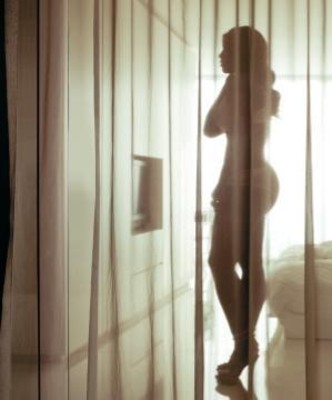 Age: 29
Sport: Tennis
Nationality: American
I am 99.9 percent sure that Serena Williams is stronger then me.
In no way do I find that emasculating.
Not sure this is a bikini. But definitely sexy, right?
22. Arianny Celeste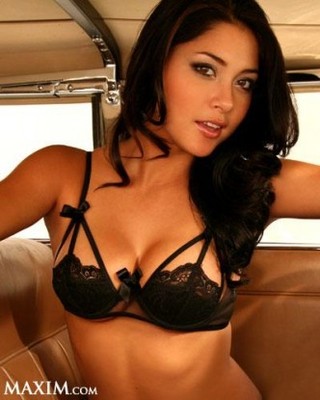 Age: 25
Sport: UFC Octagon girl
Nationality: American
Not technically an athlete, but definitely deserving of a spot on this list.
She's in the sadomasochism section because of her dating history, which is essentially comprised of MMA fighters I would want no part of warding off in a Scott Pilgrim-type situation.
21. Claudia Porras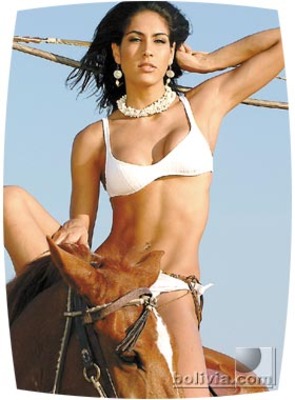 Age: Unspecified (I suppose a real woman never tells)
Sport: Basketball
Nationality: Bolvia
Porras played basketball at UTEP, is currently a professional model, and apparently dabbles in equestrianism. According to Sarah Palin, she rode in front of Paul Revere when he warned the British of our impending attack in order to keep him motivated.*
*Ed. Note - Not true.
20. Stacy Keibler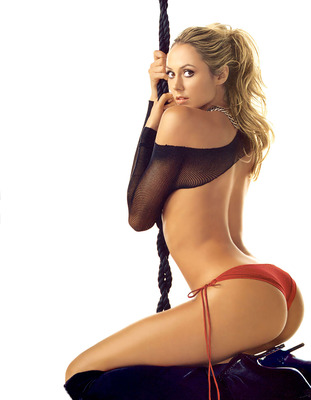 Age: 31
Sport: Fake Wrestler
Nationality: American
If she were a traditional (and/or real) athlete, she'd be a lot higher.
19. Lokelani McMichael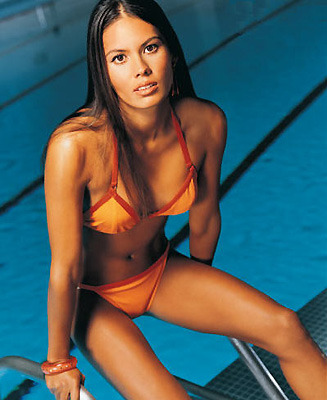 Age: 34
Sport: Surfing, Triathlons
Nationality: American
First off, awesome name.
Second off, awesome everything else too!
18. Malia Jones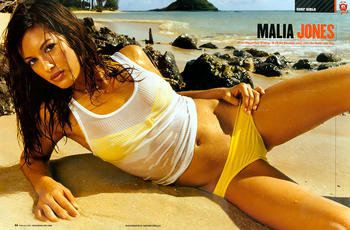 Age: 34
Sport: Surfer
Nationality: American
I'm realizing now that "nationality" was probably not as wise a profile selection as descent would have been, as a lot of these girls are of particularly interesting descent, but just plain old "American" nationality.
Nevertheless, that's about the only thing "plain" and "old" about Malia, who has been lauded in Esquire for her beauty, and consulted by Disney for her surfing knowledge (re: Lilo & Stitch).
If given the "Shark Test"—which is a test given to potential surfer girl suitors, basically asking what weapons would you need to possess to definitively jump into shark-infested waters to save her—with regard to Malia, I'd say something between a harpoon and flashlight.
Which is a good score.
17. Anastasia Ashley
Age: 24
Sport: Surfer
Nationality: American
You know the thing about a girl with an alliterative name?
You go figure that out while I'm landing myself a surfer girl with assurances that her score on the "Shark Test" would involve, at most, a two-minute trip to Home Depot.
16. Amanda Beard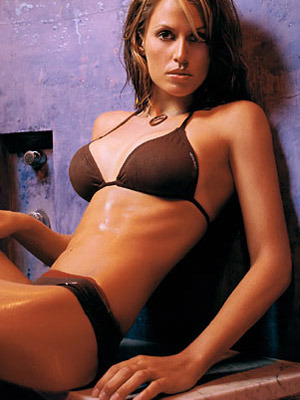 Age: 29
Sport: Swimming
Nationality: American
I see a beautiful, elegant woman…and still the 6-year-old in me wants to ask her if the carpet matches the Beard.
Somehow, I can't land women like this.
15. Bia and Branca Feres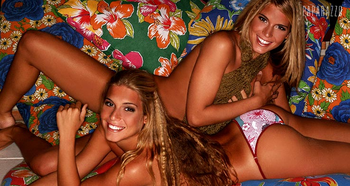 Age: 23
Sport: Synchronized swimming
Nationality: Brazilian
I see two beautiful, elegant identical twins…and still the 10-year-old in me wants to ask them how minimally they decorate in Brazil—the 10-year-old's misguided attempt to impress them with both his sense of humor and precocious knowledge of female grooming habits.
Let me say this, had I not divided this thing into sections, the identical twins would have right at the top.
But alas…sections.
14. Kristi Leskinen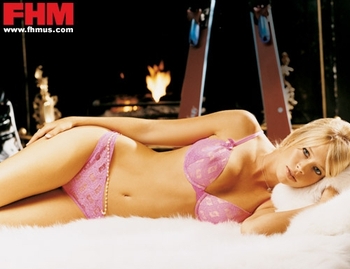 Age: 30
Sport: Freestyle Skiing
Nationality: American
Leskinen was the first woman even to successfully land a rodeo 720, which I believe is referencing the wakeboarding maneuver and not the sex act.
13. Clair Bidez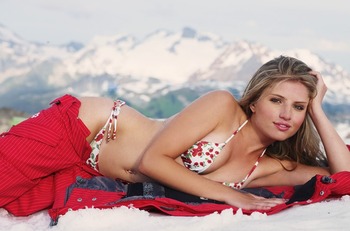 Age: 23
Sport: Snowboarding
Nationality: American
Look, I almost feel obliged to say this…
That outfit is not practical.
12. Tanith Belbin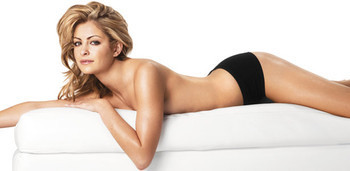 Age: 26
Sport: Ice Dancer
Nationality: Canadian-American
Hey ABC…Ice Dancing with the Stars?
If this show ever gets made, please let this article serve as documentation of copyright.
11. Sarah Burke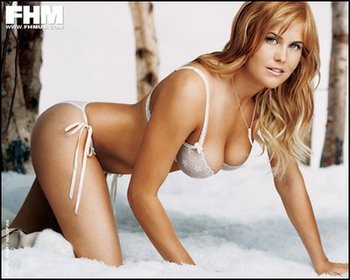 Age: 28
Sport: Freestyle Skiing
Nationality: Canadian
A run on Canadians!
Burke is a four-time X Games gold medal winner, but no more appropriately dressed than Clair Bidez. Seriously ladies, that cannot be healthy.
10. Gretchen Bleiler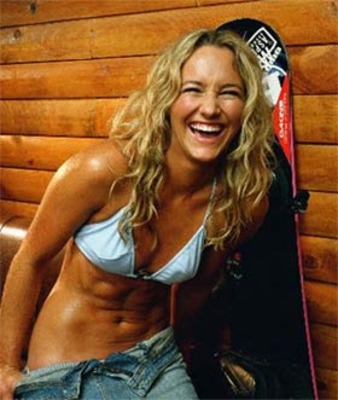 Age: 30
Sport: Snowboarding
Nationality: American
There's something about the name Gretchen to me. Gretchen, Galadriel, Greta…I like weird names that start with G.
Another thing she has going for her?
Bleiler is one of the most successful snowboarders in American history.
One of those things is more important.
9. Michelle Wie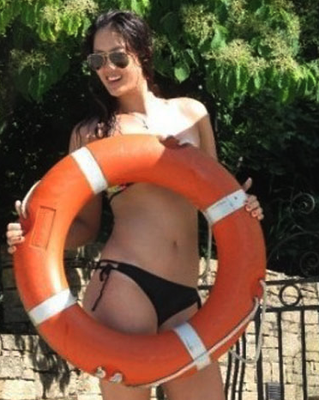 Age: 21
Sport: Golf
Nationality: American
Okay, being totally serious here…I have a crush on Michelle Wie. Probably more so than anyone else on this list. She's talented, she's smart, and my mom has long foretold that I would marry an Asian girl.
All of which I'll be including in my pitch.
8. Anna Ivanovic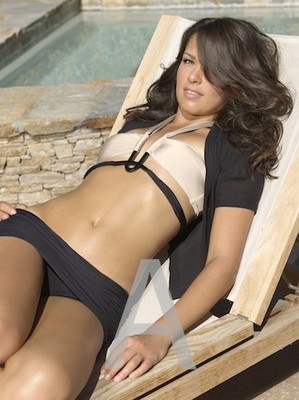 Age: 23
Sport: Tennis
Nationality: Serbian
I didn't know who Anna Ivanovic was before tonight, but holy blank…she is a very pretty girl who is apparently pretty good at tennis too.
I'm literally drawing a blank after that. When girls reach of a certain level of prettiness, I turn to mud.
I'm mud right now.
7. Anna Kournikova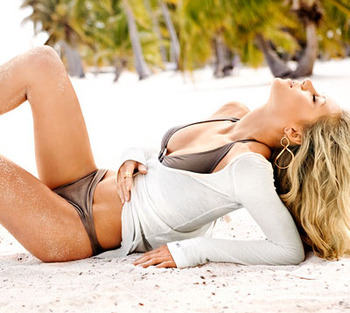 Age: 30
Sport: Tennis
Nationality: Russian
Before she became the next Jillian Michaels, Kournikova was the muse behind a series of downloads that got me kicked out of my high school computer lab.
I was supporting tennis.
6. Danica Patrick
Age: 29
Sport: Auto Racing
Nationality: American
I met Danica Patrick once and asked her if she likes to take things fast.
Then she walked immediately out the door.
So…yes?
5. Laisa Andrioli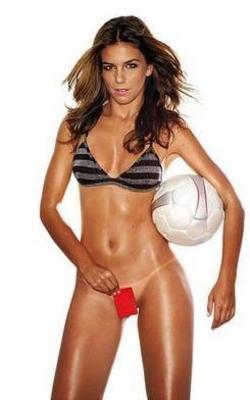 Age: 24
Sport: Soccer
Nationality: American
I saw the play in question…and it was a ridiculous call.
Take back the red card.
I repeat:
Take. Back. The red card.
4. Anna Rawson
Age: 29
Sport: Golfer
Nationality: Australian
That is so not the right picture to match with that quote.
3. Natalie Gulbis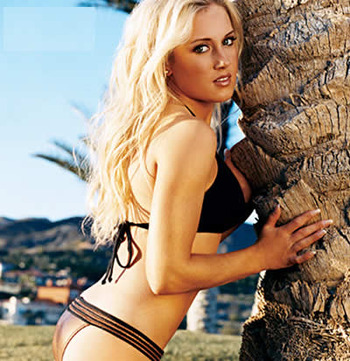 Age: 28
Sport: Golf
Nationality: American
A Gulbis sounds like another part of the female anatomy I won't be able to locate.
2. Maria Sharapova
Age: 24
Sport: Tennis
Nationality: Russian
Sasha Vujacic must have a great personality. (Or be a very particular type of machine.)
1. Leyrn Franco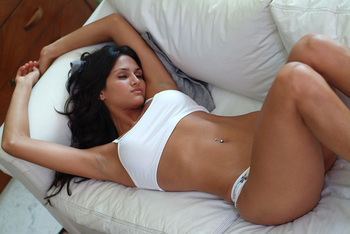 Age: 29
Sport: Javelin
Nationality: Paraguayan
Did Cupid just shoot me with an arrow?
Nope. He tossed a javelin through my heart.
Love hurts.
Keep Reading