NBA Draft 2011: 5 Options for the Cleveland Cavaliers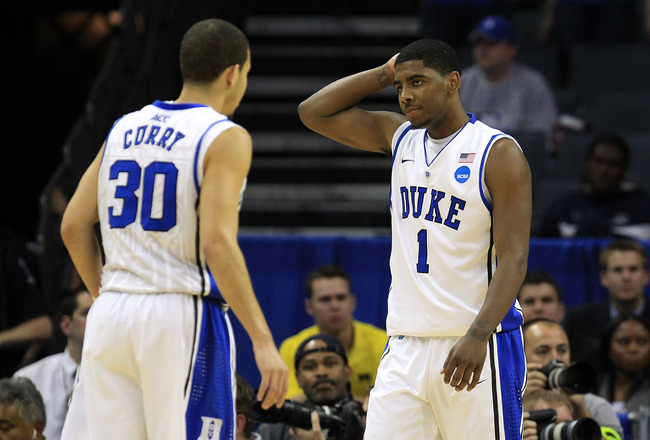 Streeter Lecka/Getty Images
What a difference a year has made in Cleveland. Twelve months ago, LeBron James was still with the Cleveland Cavaliers and the Cleveland Indians were 14 games below .500.
Now, the Tribe has become the city's best chance of a postseason appearance in the immediate future, while LeBron is two games away from an NBA title with the Miami Heat.
After having the best regular season record the previous two seasons, the Cavs fell apart this year, posting the second-worst record in the league at 19-63. The 2011 NBA draft represents their best chance to rebuild, with the first and fourth picks in the first round. Here we look at five draft options for the Cavs.
Kyrie Irving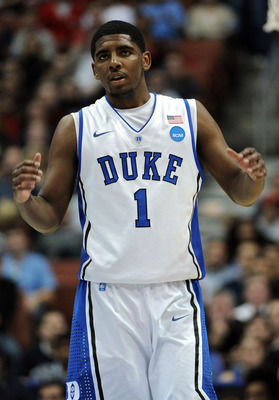 Harry How/Getty Images
One of the few pure point guards in the draft, Kyrie Irving is perhaps the most balanced and all-around player available. He has shown he can be a great passer and playmaker, and has the ability to drive to the hoop well also.
The biggest drawback is that he falls into the 'tweener' category in terms of size and height, which could hold him back from being a true star.
Derrick Williams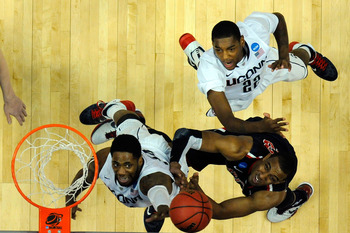 Kevork Djansezian/Getty Images
If a mock draft does not have the Cavaliers taking Kyrie Irving with the first overall pick, it will have them picking Derrick Williams.
A big man with a decent jump shot, Derrick Williams has a great upside offensively but on the other end of the court he could be a liability.
Trade Up and Take Both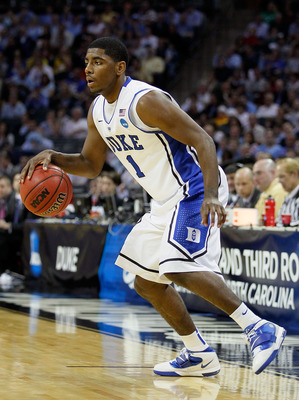 Kevin C. Cox/Getty Images
There have been rumors that the Cavaliers could be considering a trade to land the No. 2 overall pick, as well as their No. 1.
It would involve a three-team deal with the Minnesota Timberwolves and the Detroit Pistons but they could pull it off it would be a great move for Cleveland, paving their way to a much faster recovery than anyone expected.
Alec Burks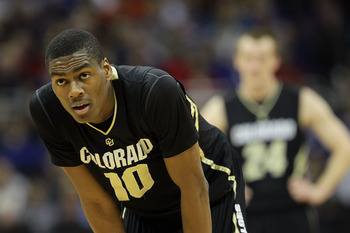 Jamie Squire/Getty Images
If the Cavs do not manage to do that, or decide against it, they have the number four pick to fall back on.
While they will have to choose between Derrick Williams and Kyrie Irving, there will still be some good options for them, though none is as good as landing both of the top two.
One such option is Alec Burks. Colorado's Burks is a supreme physical specimen but has to work on some fundamentals if he is to make it in the NBA, namely developing his mid- to long-range jump shot—he shot under 30 percent from three-point range last year.
Enes Kanter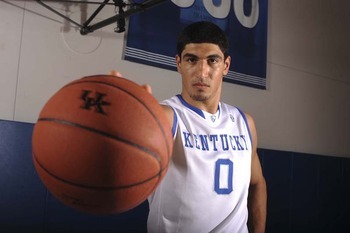 A great, physical rebounder who can shoot threes reliably, Enes Kanter is a very good option for Cleveland at center if they do not have faith in Anderson Varejao.
The 19-year-old Kanter was prevented from playing by the NCAA last season but that really is the biggest negative.
Keep Reading

Cleveland Cavaliers: Like this team?