Liverpool Transfer Rumours: Latest Transfer News and Predictions for the Reds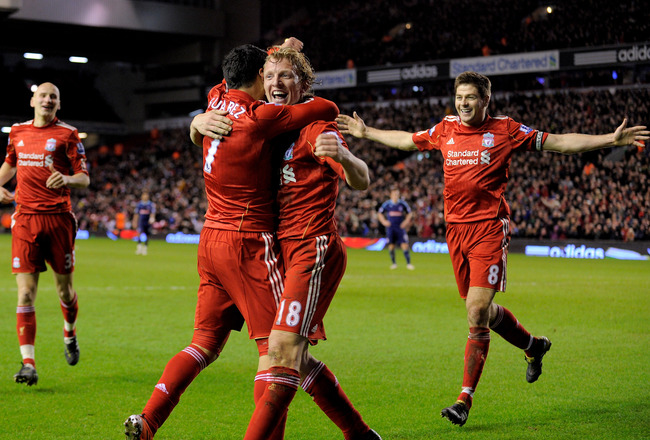 Michael Regan/Getty Images
The 2010 season wasn't a great one for Liverpool FC and neither was the 2011 year, as they finished sixth in the English Premier League.
Now, with the season over, they are looking to get back to the top by gaining, and losing, a few players this summer.
While rivals Manchester United and Chelsea battled it out at the top, Liverpool was hanging around with rival Everton in an unusual position in the middle of the field.
They let striker Fernando Torres get away to Chelsea, but they got good compensation in return.
They also brought on Joe Cole, and it seems his stay is only going to last one year as he is gaining interest elsewhere after disappointing at Anfield.
The Reds had their lowest points total since the 1953-54 season at the turn of the year behind manager Roy Hodgson, and he was eventually let go and replaced by Kenny Dalglish for his second stint with the club.
There is a lot going on with the Reds as they look to climb back up the EPL ladder, and we're going to talk about some of the rumours flying around.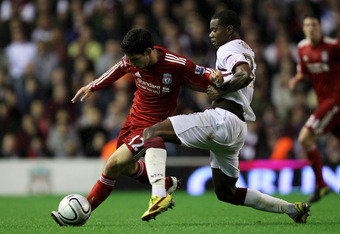 Liverpool Transfer Rumours Hears Dani Pacheco Willing to Play on Another Loan in 2011
The Reds have a number of talented players, continue to add more, and young Dani Pacheco knows that if he ever wants to play at Anfield legitimately he has to play his part.
With Luis Suarez and Andy Carroll logging the heavy minutes for Liverpool upfront, Pacheco, only 20-years old and a former star from Barcelona's youth academy, won't have many opportunities to get on the field just yet.
A gifted scorer with a promising future, the Spaniard went out on loan last season to Norwich and helped them win promotion.
This year, as Liverpool looks to spend big money to get back into contention in England and Europe alike, Pacheco's best chance at improving is away from the place he truly wants to play at.
Pacheco is willing to do so though, for the sake of the team and his future with club, and was quoted as saying, "My dream is to play here at Liverpool. But if the club think the best thing for me at my age is to go out somewhere on loan, then maybe I will do that."
Not only is that best for the club right, as they'll fetch a decent fee in return for the sniper's skills, but he'll also continue to develop into a player that could be the future for the Reds up top.
Liverpool is rumored to be in the hunt for Blackburn defender Phil Jones as Manchester United continue to have differences over the situation and they already landed Jordan Henderson.
If the Reds walk away from this summer with Jones, Henderson and still have Pacheco stashed away for the future, they will have a fantastic young core of players (one at each level) to count on down the road.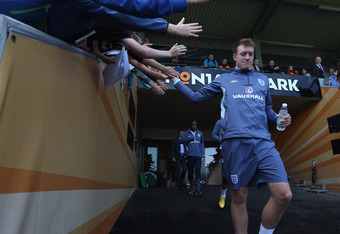 Liverpool Transfer Rumours Hears Blackburn Could Open Auction for Phil Jones
Even Phil Jones thought he was headed to Manchester United as he autographed United shirts after workouts this week.
The 19-year old defender was willing to talk with Manchester United, Liverpool and Arsenal but United struck first by "triggering" a release clause with a £16.5m offer.
But Blackburn isn't willing to give just that quickly.
After seeking legal counsel and trying to make headway on what exactly it all means, the Rovers are demanding more money from United or they could open up the bidding to others.
The Reds didn't want to wait, especially with United on the other end, and according to the Mail on Sunday they already have an offer ready to go writing, "Liverpool have told Blackburn they will pay £22million for Jones."
Liverpool is desperately trying to get new, young blood to Anfield as they look to end their two-year stretch of mediocrity in England.
They have already made a big splash with the Jordan Henderson move, and adding another one of England's best young talents will go a long way for this squad.
Chelsea is also showing interest and reports indicate that Arsenal has already made an offer that tops United's bid.
This situation is far from over and don't be shocked if Liverpool and United are at each other's throats at the end of this line.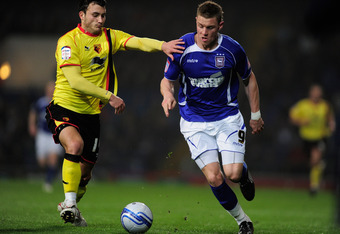 Liverpool Transfer Rumours Hears Sunderland and the Reds Battling for Connor Wickham
The Anfield faithful are waiting for more help after the signings of Andy Carroll and Jordan Henderson and we know that Liverpool wants to give it them.
Spending money for the top young talent in England is a major goal for them this summer and they are off to a decent start (landing Phil Jones would have been huge).
One of the top youngsters in England, Ipswich's Connor Wickham, is only 18-years old and heavily sought after by multiple clubs.
Liverpool happens to be one of those clubs, but Sunderland is ready to make a move as well.
According to Alan Nixon of Mirror Football, have a bid already in place.
Nixon writes:
Steve Bruce's Sunderland have tabled the first bid - £8m, potentially rising to £12m based on appearances and achievements ... Ipswich will sell the home-grown prospect, with boss Paul Jewell prepared to let him go and spend the cash - he is keen on bringing in some Liverpool fringe players as part of the deal, including Jonjo Shelvey on loan for a year.
Making a move for Wickham now has to be a priority with Henderson already in house.
If they hesitate Sunderland will swoop in as Nixon also writes, "Sunderland may be given permission to speak to Wickham shortly if Liverpool do not match their bid."
Ironically enough, Sunderland is using the money they already got from Liverpool in the Henderson deal to cut them off from the young striker.
This is a big test for a team that wants to spend good money on players for the future.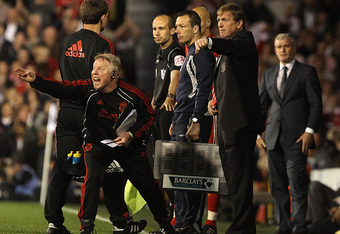 Liverpool Transfer Rumours Hears the Reds Getting Ready for Big Spending Spree
The Reds lost out on Phil Jones, but they did get Jordan Henderson for £20 million and also reportedly just landed youngster Lloyd Jones from Plymouth Argyle.
This was supposed to be, and needs to be, a busy transfer period for the club at Anfield after finishing well behind their rivals this year in England.
Losing out on Jones was tough, landing Henderson was big, but more still has to come if this team is going to make significant improvements on the pitch.
Fortunately for the fans of Liverpool, the club knows they need to make moves.
David Maddock of Mirror Football quotes club director of football Damien Comolli as saying:
'We just need to go out and bring people to the football club that will raise the profile and standard of the performances that we have had since January - and I think Jordan falls into that category'
And Maddock himself writes:
Liverpool have made a sea-change in their transfer policy in the past 18 months, with the club now determined to pay big money in the pursuit of young talent such as Henderson, Carroll and Luis Suarez, instead of wasting it on obscure. longer-in-the-tooth overseas players.
Carroll is obviously Andy Carroll, one of the signings they made already this year as well.
There are still a number of players that will be floating for the reds to make a move on.
Connor Wickham, a young striker from Ipswich, is on their list as well as Stewart Downing of Villa, Blackpool's Charlie Adam, Birmingham defender Scott Dann, Jose Enrique, Arsenal's Gael Clichy, while Wigan's Charles N'Zogbia.
Not all of these guys will be signed, more than a few are options if they miss on their prime targets, but expect to see Liverpool continue their spending this summer.
If all goes well, the fans at Anfield will have something to cheer about starting next season.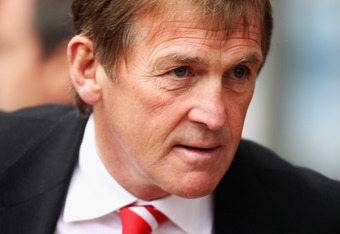 Liverpool Transfer Rumors Sees the Reds Sign Lloyd Jones
Liverpool went hard for Phil Jones, but once again lost out to their rivals in Manchester United.
The deal for Jones isn't complete yet though, as Blackburn and United apparently hit a contract snag with the Rovers trying to get more money out the Manchester club because they feel slighted about the flow of information.
It is very likely that the deal will be completed, but we could see United forced to spend more money than initially thought.
As for Liverpool, the big losers in the entire ordeal regardless, they are left trying to find another centre back to spend money on.
That centre back would be another Jones, Lloyd, of Plymouth Argyle according to Mirror Football.
However, Jones' presence won't be felt for quite some time as he is all of 15-years old.
The youngster signed a three-year deal with the club at Anfield and now we'll have to wait and see what he can do down the line.
It doesn't take away from the loss of Phil Jones to United though. Fans will be happy to see the move for a promising you star, but they still need to get after a few more players as well.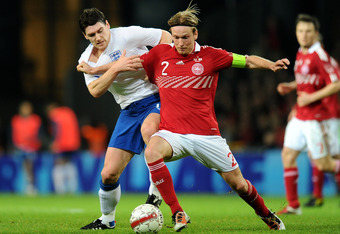 Liverpool Transfer Rumours Puts Christian Poulsen on the Outs at Mercyside This Summer
With all the talk of incoming youth around Anfield that also means a few people have to exit.
Both Joe Cole and Christian Poulsen signed deals last summer but neither seemed to work out in Red.
Pouslen is 31 years old now and only managed to make six appearances this season for Liverpool after coming over from Juventus.
Leaving Anfield is a distinct possibility as he already has a suitor.
Must Read: 20 Best Tattoos in Sports
Jeremy Butler at the Daily Mirror reports that Stoke manager, Tony Pulis, wants to bring him over.
This is a great move for both sides as the Potters are looking for experience as they enter the Europa League next season.
Poulsen's age and experience will factor in greatly for the team and will also give him an opportunity to play again.
There are reports that Poulsen wants to stick it out with Liverpool, though, and that creates an interesting situation that could keep him in Merseyside after all.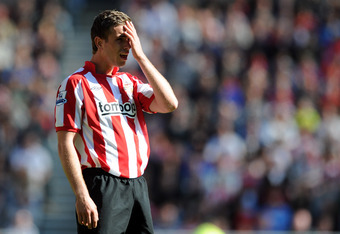 Liverpool Transfer Rumours Hears Jordan Henderson Could Be Coming to Anfield
Another young and talented star still waiting to make a major impact in the international game, Jordan Henderson is pushing for a jump to one of the major premier teams in England.
Only 20 years old, Henderson has starred in the midfield for Sunderland the past two seasons and has drawn the attention of the big boys of the EPL.
He's played on the English U-19, 20 and 21 squads and also has one start for the senior English squad alongside Steven Gerrard in the midfield.
Now he might have the opportunity to play alongside Gerrard full time at Anfield.
Must Read: 20 Best Tattoos in Sports
According to Alan Nixon and Steve Bates of Mirror Football, Liverpool is ready to do just about anything to stop Henderson from joining Manchester United next season.
Liverpool boss Kenny Dalglish will offer to pay Jordan Henderson FOUR TIMES his Sunderland salary in a desperate bid to hijack the England starlet's expected switch to Manchester United this summer.
Don't be blown away by the "four times" thing as the deal would likely come out to around £16million.
It is never a smart idea to do something just to stop your rivals from doing it, but in this case the Reds are justified.
Henderson has a long career ahead of him and getting him now, especially at the expense of United, will go a long way in helping improve this team.
Playing with Gerrard at Anfield would be great for Henderson, and so will £16million.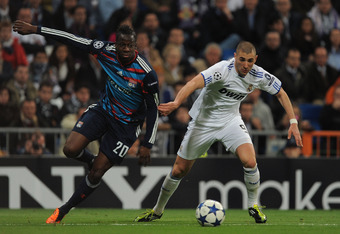 Liverpool Transfer Rumours Hears the Reds Continue Defensive Push With Interest in Aly Cissokho
The play at Anfield needs a defensive boost and we see this evidenced in the amount of interest the club is showing in available defenders.
While they are reportedly in the mix for Phil Jones of Blackburn, along with four other major Premier League powers, they are also making a push on Lyon left-back Aly Cissokho.
Jones is only 19 years old and hasn't even played a game with the top level English national team yet, Cissokho has has only made one appearance for France.
The Lyon left-back isn't much older—23 years—and has made 75 appearances for Lyon.
Must Read: 20 Best Tattoos in Sports
While Jones is on the radar they have actually Cissokho a top priority, according to the Daily Mirror.
Writers Alan Nixon and Tom Hopkinson contributed to the report, writing, "Liverpool have now moved Cissokho to the top of their wanted list, with Celtic's Emilio Izaguirre behind."
Izaguirre is another relatively young defensive prospect for the Reds to look at as he has played in 45 games for his native Honduras.
Cissokho's talents would help a major need at left back for this Liverpool squad as they look to fight their way back to the Champions League.
If they can bag Cissokho it will be a good start.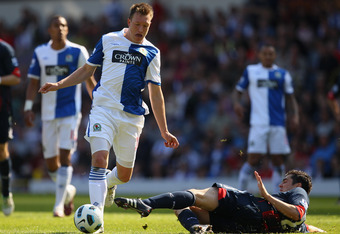 Liverpool Transfer Rumours Hears the Reds in the Mix for Blackburn Defender Phil Jones
The Reds are in the hunt for a number of players but Phil Jones may be the most promising of them all.
At 19 years old, the Blackburn defender has age and talent on his side with a number of teams chasing him.
According to Mirror Football, "Manchester United and Manchester City have jumped into the queue for the star, who is also wanted by Liverpool, Tottenham and Arsenal."
Hardly surprising, all five time teams interested are at the top of the premier league and ahead of Liverpool.
Must Read: 20 Best Tattoos in Sports

The Reds would be getting themselves involved in what will surely be a £15million auction for the young star.
He's played all of 34 games so far for Blackburn but it is his upside that has everyone ready to pounce.
Add him into the Reds back line and they instantly land a player they can build with going into the future and will also help them immediately in their hunt to get back to the UEFA Champions League.
Their 2010-2011 goal differential of only 15 would make them happy to pay the £15million transfer to help put an end a poor two-year stretch.
It won't be easy with all the interested parties but Jones is worth it if he wants to leave Blackburn.

Liverpool: Like this team?