Shaquille O'Neal: Will We Ever See Another Athlete as Big as Shaq?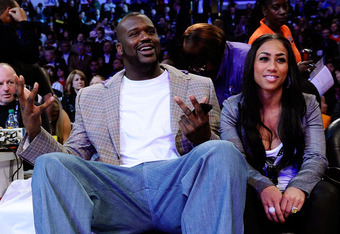 Shaquille O'Neil will be remembered for many things both on and off the court
Whether you liked him or loved him, one thing was for sure, Shaq was polarizing. I've never heard of anyone who hated Shaq. His smile is too big and his attitude too captivating. He is a man that lives life the way it should be lived. He might be the most charismatic athlete ever. If you do not believe me, then go watch the coverage of his retirement at his house earlier last Friday.
On the court, fans will remember Shaq for his pure dominance of the post game. Regardless of what analysts say about his free throw shooting, O'Neil shot an amazing 58% from the field in his career! That is higher than Wilt Chamberlain, Bill Russell, and Kareem Abdul-Jabbar. To this day, I still don't think that any of those three could handle Shaq down in the key. He had over 28,000 points in his career with four titles, three finals MVPs, and a regular season MVP.
O'Neil played with an enthusiasm never seen from a center. In the 2000 western conference finals, Shaq caught a lob from Kobe and hammered it home to bury the Blazers, but what is remembered most is the reaction from Shaq after the play. The look on his face and the excitement he showed was breathtaking for any fan. That was how Shaq played; it was just another classic moment.
Shaq's love will always come to memory. Just look at how the media speaks with him. They adore him. He is fun loving. Whether it is dancing at the all-star game, making his giant shoes into telephones and race cars, or if it's his constant joking, everyone has their favorite Shaq moment, not just on the court, but off the court as well. How many athletes can a fan say that about? The joking and fun didn't end at his retirement tough, during the press conference at this house to announce his retirement; Shaq took a mock phone call and accepted the Knicks GM job. The crowd laughed and I'm sure most people did at home.
One thing is for sure, the NBA and its fans will miss Shaq. He is truly a once-in-a-lifetime athlete.
Most recent updates:
This article is
What is the duplicate article?
Why is this article offensive?
Where is this article plagiarized from?
Why is this article poorly edited?