Tiger Woods: Why He Should Rest His Body and Mind for Remainder of the Year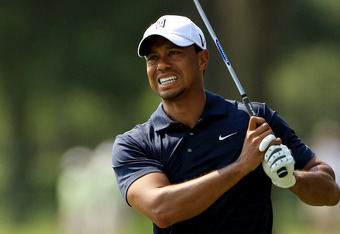 Tiger Woods is nowhere near the level he once was in his career
There are questions out there and the world wants answers. Can Tiger ever win more majors than Jack Nicklaus? Can Tiger even win another event? Is Tiger Done? How can Tiger get back to form? I believe I have the answers to those questions but they will not be the most popular with the fans.
Love him or hate him, Woods has been through a lot of trauma since Thanksgiving 2009. His injuries are nagging and not going to just go away. But even more than physical pain, Woods has been through an emotional roller coaster. His reputation has been dragged through the mud and his morals are often questioned.
I'm not saying what Tiger Woods did was right, but it is time to get over it. That is his private life. Woods has been thrust into the spotlight too often into his career. Right now, he needs a quiet break from this world. Time that he was never awarded in the first place. Quite frankly, I think Tiger was rushed back into golf by the PGA and by fans. After all, golf's ratings are not the same without him.
I am going to prescribe Tiger with a full year off. This is a much needed intervention to his career. With this break, Tiger would be able to get surgery and go through rehab. Most importantly, he can try and figure out what makes him heal mentally. That might be the longest healing process of all. Woods lost him family (albeit from his own actions) it is still not easy to just get over.
Woods hasn't won in over a year. Time off and healing is exactly what he needs. Don't rush it Tiger. The fans will still be here when you come back to the level you once were.
Most recent updates:
This article is
What is the duplicate article?
Why is this article offensive?
Where is this article plagiarized from?
Why is this article poorly edited?