MTV Movie Awards 2011: Mila Kunis, Gary Busey, and the Best of the Evening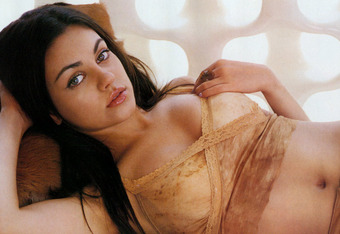 A roundup of notable highlights from the 2011 MTV Movie Awards...
Let's make no mistake about it, there were definitely some high points and some low points in tonight's MTV Movie Awards, but we're here to focus on the positive.
I thought things might get a little stale when we first started off, but things smoothed out as the evening progressed forward.
One of the brightest moments of the evening was undoubtedly the exchange of passion between Mila Kunis and Justin Timberlake that was executed flawlessly, but they can't all be spicy like that.
MUST READ: 2011 MTV Movie Awards Winners, Red Carpet & More
Best Dressed: Jim Carrey. What else would you expect from this guy, seriously? If you know anything about Jim Carrey, it's that he leaves his imprint ont he show.
Best Moment: Gary Busey's award presentation. They obviously saved this for last for a very special reason, and Busey delivered with a home run in the show's final moments.
Best Joke: Reese Witherspoon. After Pattinson was quick to drop the f-bomb on Witherspoon, she fired right back with a heavy loaded MF cannon of her own.
Best Usage of a Modest Mouse Sample: Lupe Fiasco. That's probably pretty obvious, but it's just another way we're saying best performer here.
Best premiere that was leaked hours earlier on the Internet: Twilight's Breaking Dawn Trailer. This thing was available before the show started, which kind of killed the suspense.
Best Jason Sudeikis stage joke: Lady Gaga's Bedroom. Way to start it off with a bang, Jason.
And the show could've gone all night, but it had to come to an end. At least Lady Gaga can go to sleep now.
Most recent updates:
This article is
What is the duplicate article?
Why is this article offensive?
Where is this article plagiarized from?
Why is this article poorly edited?