Hulk Hogan, Ultimate Warrior, Sin Cara and Friday's WWE News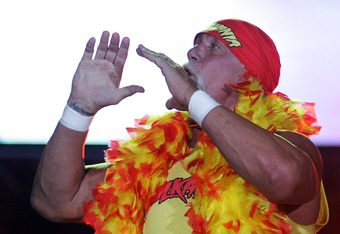 Paul Kane/Getty Images
No you didn't fall asleep and wake up in 1990. We have a lot of news involving two of the biggest stars in WWE history: Hulk Hogan and Ultimate Warrior.
Warrior made news a couple of days ago when he put out another video bashing Hogan for being...well, for being Hogan. He wasn't very complimentary, let's put it that way.
Hogan has offered a response to Warrior. He thinks that there is something seriously wrong with his former adversary.
Perhaps TNA can sign Warrior so we can get another brilliant match between two of the worst workers of all time. That sounds exactly like something they would do.
Sin Cara's future with WWE is still uncertain right now. He isn't going to get fired because he is Triple H's project, but the high hopes for him have really dwindled down to almost nothing over the last month. He has a lot of work to do, and if WWE's history is any indication he won't have a lot of time to do it.
We will have the latest news and information from WWE throughout the day.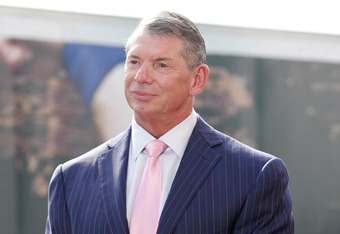 WWE Creates A Job For The Purpose Of One Day Opening An Actual Hall of Fame
Wrestlemania weekend is a great time for wrestling fans around the world. There is a ton of in-ring action with WWE, ROH and Dragon Gate USA all running shows in the same city that weekend. And, as has become tradition, WWE holds the Hall of Fame ceremony Saturday night.
Ever since WWE brought back the Hall of Fame, there has been a large group of people that have wanted the company to open an actual venue where they can look at plaques of people who have been inducted and old artifacts from some of the greatest performers in wrestling history.
WWE appears to be looking at giving fans exactly what they want. It was announced earlier this week that they were looking to hire an archivist, someone who would, according to WWE's corporate website, plan, establish, and maintain WWE's repository of items that have enduring historical, aesthetic, and/or nostalgic value.
And according to PWInsider, this position is the first step that the company is taking to creating an actual Hall of Fame venue.
I don't know if there is enough mainstream appeal to make something like this work. But if Vince McMahon knows how to do anything, it's make money by selling wrestling to a large audience.
This has a lot of potential. We all look back fondly on our favorite wrestlers from the past. Now, we could be getting a place to go back and remember those memories with fellow wrestling fans.
This whole thing is still in the planning stages, so don't get too excited yet. But at least the idea is being bantered around right now.
This article is
What is the duplicate article?
Why is this article offensive?
Where is this article plagiarized from?
Why is this article poorly edited?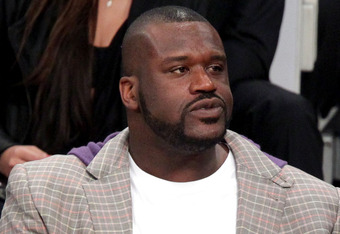 WWE Website Teasing A Feud Between NBA Star Shaquille O'Neal and Big Show
It was only a matter of time before WWE brought up the Shaquille O'Neal and Big Show tussle two years ago on Raw. That was back when they had just started the guest host gimmick, and O'Neal locked up with show in a segment on that show. With the NBA superstar having just announced his retirement, the company is playing up something between these two giants somewhere down the road.
From WWE.com:
WWE Universe member Shaquille O'Neal has had the world abuzz since announcing his retirement from the NBA. After his tussle with Big Show as Raw guest star, WWE fans might wonder if the 15-time All-Star will now look to settle his one-night rivalry.
WWE announcer Jim Ross has already teased Shaq going into the WWE Hall of Fame, most likely next year when Wrestlemania is in Miami. So why not put him in a match against Big Show?
It will make for even more buzz on the show, which is going to do big business thanks to John Cena and The Rock. Adding a freak show attraction to the festivities would only increase the money that can be made off the show.
Plus, Big Show has a history of working with guys who aren't trained wrestlers and getting passable matches out of it - Wrestlemania 24 against Floyd Mayweather. It would be a big spectacle on the biggest stage that wrestling has to offer, and the fans could really get into it.
Let's start a petition to get Shaq against Big Show at Wrestlemania 27!
This article is
What is the duplicate article?
Why is this article offensive?
Where is this article plagiarized from?
Why is this article poorly edited?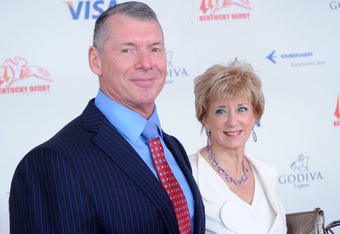 WWE Does Not Need Linda McMahon Running For Political Office Again
In 2010, former WWE CEO Linda McMahon made a run for the United States Senate. There were times during the campaign where it looked like she could win. Ultimately, she fell well short of election and there were some WWE business practices that got brought to light.
Since that loss, McMahon has been debating whether or not to make another run for the soon-to-be-vacated Connecticut Senate seat in 2012. According to a report, she is close to make her decision.
From The Washington Post:
...Former wrestling executive Linda McMahon, who lost as the GOP nominee in an open seat Senate races in 2010, is making moves to run again; Healy said he expects to have an answer "within a month" from McMahon.
I respect all the charity work that Linda McMahon has done. She is a big proponent on improving education not only in the state of Connecticut, but all across the country. With that said, I think that another Senate run would be an awful idea for her and WWE.
The McMahon family had to spend $50 million of their own money in 2010 just to get her into the race and buy advertising time on radio, television and newspapers. They really don't want to go through that kind of money again knowing that there is little chance that she will win.
Another reason that she shouldn't run is because of the sketchy history of her husband, Vince McMahon, and WWE. The company just had to sign a check for over $7,000 in underpaid unemployment.
The company doesn't need these kinds of headaches again, nor do they want them, and Linda never came off as a viable candidate last time. What makes her think that she would be better suited for the job this time?
This article is
What is the duplicate article?
Why is this article offensive?
Where is this article plagiarized from?
Why is this article poorly edited?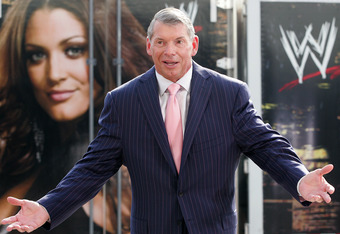 WWE Debating Bringing The Scramble Match Back, Is It A Good Idea?
WWE has come up with a lot of really good match ideas over the years. The Hell In A Cell, Elimination Chamber and TLC matches have become a staple of the product since being introduced all those years ago. One idea that wasn't received could be making a comeback later this year.
From WrestlingObserver.com:
WWE officials have discussed bringing back the Championship Scramble match for one of the main event matches at a pay-per-view this summer.
Must Read: The 30 Fiercest Rivalries In WWE History
Just to refresh your memory, the scramble is a 20 minute match with six participants. Anyone can be pinned at any time, but whoever scored the last pinfall when the time expires is declared the winner. The match made little sense when it was first announced in September 2008 and made even less sense when it was executed.
This was one concept that completely fell flat because the rules were illogical. Plus, it really seemed to devalue the concept of winning a match. A person could score three pinfalls in one match and not walk away victorious. Sure, that makes sense.
WWE would be better off if they tried to put Mason Ryan and Great Khali in a main event match at Wrestlemania than by bringing this concept back. It's only being debated right now, so hopefully they throw the idea away very soon.
This article is
What is the duplicate article?
Why is this article offensive?
Where is this article plagiarized from?
Why is this article poorly edited?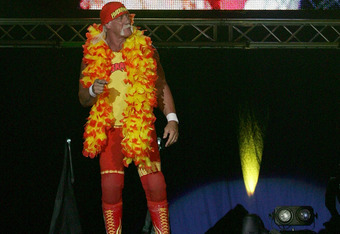 WWE Hall of Famer Hulk Hogan Lashes Out At Ultimate Warrior
Two of the biggest stars in WWF/E history, Hulk Hogan and The Ultimate Warrior, are exchanging harsh words. These two have had their problems in the past, with Warrior often criticizing Hogan for the way that he does business.
Warrior feels that Hogan is trying to block his efforts to get in the social media realm. He really sounds insane, I mean more insane than normal. He is holding onto this grudge because he didn't turn into the next Hulk Hogan when he won the WWF title at Wrestlemania 6.
Here is Hogan's response to everything that Warrior has said about him (via NoDQ.com):
"It's awesome how such grateful positive people live in abundance and how they always try to help and pray for the lost negative people. his claim to fame was our match at WM,if he didn't have that I'm not sure what he's done.he's just trying to keep his deal alive. only pray for him, just hope he stops attracting so much hate into his life. like attracts like."
Must Read: The 30 Fiercest Rivalries In WWE History
It's not like either guy is a saint, but Hogan shouldn't even waste his time responding to Warrior. He is one of those guys that has a much more idealistic view of his wrestling tenure than most people.
Warrior was a draw, though not at the level he thinks, but he wants so badly to be thought of on Hogan's level that he is engaging him in this stupid feud.
Hogan has to know better than to go back and forth with this crazy person. He doesn't gain anything by insulting him. In fact, it just encourages Warrior to keep on talking even when no one really wants to listen.
This article is
What is the duplicate article?
Why is this article offensive?
Where is this article plagiarized from?
Why is this article poorly edited?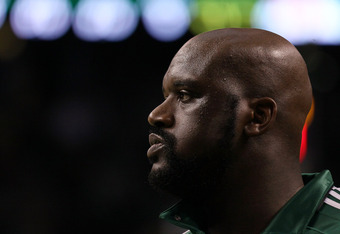 WWE Should Give Recently Retired NBA Star Shaquille O'Neal A Spot In The Hall of Fame
WWE has used the Hall of Fame ceremony as a way to attract a lot of mainstream attention. They do this by taking some celebrity that has been featured on television one time and offer to put them in the "celebrity wing" of the non-existent Hall of Fame. With the recent retirement of NBA star, and noted WWE fan, Shaquille O'Neal it would make sense for him to be the one to go in next year.
Jim Ross speculated on this very topic in his blog at JRsBBQ.com:
Sorry to see Shaq leave the NBA but it was time for the big fellow to call it a career. Shaq was the nicest, pro athlete to ever visit Raw and participate in a WWE ring. Not a bad candidate for the 'celebrity wing' of the WWE HOF. Loved his moment or two in the ring with the Big Show a couple of years back. Bottom line, Shaquille O'Neal is a legit, good dude which may raise the ire of some Kobe Bryant fans.
Must Read: The 30 Fiercest Rivalries In WWE History
This would seem to be a perfect fit because Wrestlemania is in Miami next year. I know Shaq didn't have his best years there, but he was still a star when he helped the Heat win their first NBA Championship in 2006.
He would certainly make a better inductee than Drew Carey because he is at least a WWE fan and knows the product well.
The timing would work and Wrestlemania weekend would feel even bigger, no pun intended, with a real star joining a lineup that already includes The Rock against John Cena.
This article is
What is the duplicate article?
Why is this article offensive?
Where is this article plagiarized from?
Why is this article poorly edited?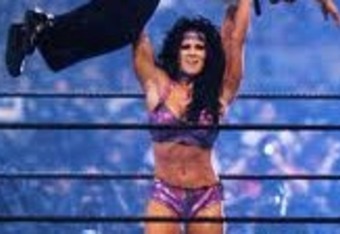 Ex-WWE Diva Chyna Being Shunned From Impact Wrestling Due To Adult Film Career
The never-ending saga of Chyna just keeps getting stranger and stranger with each passing day. The former WWE Intercontinental Champion was working on a short-term contract with rival promotion TNA - now known as Impact Wrestling - and had hoped to parlay that into a long-term contract.
Unfortunately, Impact Wrestling reportedly frowns on their performers acting in adult films. Chyna has been filming another porno with Vivid Production company. She called them up because she needs the money and is desperate for any kind of attention.
According to TMZ.com, the fledgling wrestling promotion told her that if she did this video she would not be signed to a contract.
It's a big deal for Chyna -- because she had recently been in talks with the wrestling organization about working out a long term deal ... and before the XXX tape came into the picture, things were looking optimistic.

But now, with the hardcore tape set to be released later this month, Chyna tells us she got a call from TNA honchos warning her that if she lets the tape hit shelves ... the deal is off for good.

Chyna tells us, "The whole thing has been constant drama ... it's all good in the end ... [TNA Wrestling] is missing the boat."
I don't know what's worse, Chyna practically begging an adult film company to use her because she is so desperate to keep some semblance of fame or TNA deciding that this is the straw that breaks the camels back.
If you have ever watched an episode of Impact, the women on those shows might as well be porn stars. They run around screaming and calling each other bitches, sluts and skanks all the time. But someone being in an adult film is crossing the line for them.
It's probably a smart move for TNA anyway because Chyna is so bi-polar that she would have flaked out on her contract a month after she signed it.
This article is
What is the duplicate article?
Why is this article offensive?
Where is this article plagiarized from?
Why is this article poorly edited?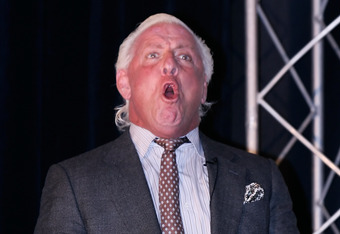 WWE Hall of Famer Ric Flair Having Legal Woes Again
Ric Flair is one of the greatest professional wrestlers of all-time. In his prime he could have had a five-star match with a rake, that's how great he was in the ring. But with all that fame and money came an extravagant lifestyle. He has had his share of issues with money and the law throughout his career.
Those legal problems have reared their ugly head once again as Flair has been found to be in breach of a deal with Highspot Promotions.
From WrestlingObserver.com:
Fliehr, 62, and Highspots did business after Flair left employment with WWE, doing a series of shoot wrestling tapes and autograph show appearances. During that period, Highspots, Inc. loaned Fliehr at one point $35,000 and at another point $31,000, which has not been paid back.

Fliehr claimed that he was supposed to work the money off in doing public appearances, but after the falling out, he was no longer being booked for those appearances. As part of the collateral for the loan, Fliehr, according to High Spots, had put up his old NWA world heavyweight championship belt.
When Flair "retired" from WWE in 2008, it was perfect. He had just had a very good match with Shawn Michaels at Wrestlemania 24. WWE brought back everyone for his retirement ceremony the next night on Raw. In the annals of great wrestling retirements, that was as close to perfect as one can get.
But Flair's lifestyle didn't allow him to stay retired for long. In his old promos he used to talk about being the "limousine riding, leer jet flyin', wheelin' and dealin' son of a gun." Unfortunately, that wasn't just a figure of speech.
He is working with Impact Wrestling today because he needs the money. It's a sad story for one of the greats that this business has ever known.
This article is
What is the duplicate article?
Why is this article offensive?
Where is this article plagiarized from?
Why is this article poorly edited?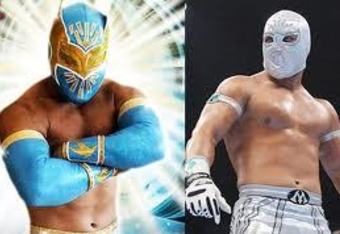 WWE Star Sin Cara Has Not Been Performing As Well As Anyone Would Hope, Is This New World To Blame?
WWE rarely gets behind new stars. The company is more than happy to put John Cena and Randy Orton over, but they don't want to put anyone else over because they hate making money. When Sin Cara made his debut, hope was high because he was something new and the company really seemed to be behind him.
Recently the beacon of light that was Sin Cara has started to dim. His matches aren't getting over with the crowd. He hasn't adjusted well to the WWE style, and there is a lot of panic backstage.
If you are looking for someone to blame in this whole thing, look no further than the offices of Vince McMahon. He took a guy who has worked one style in one country for a decade and brought him to the main roster well before he was ready.
Though no one has really mentioned it, the language barrier could be a problem for Sin Cara.
From WrestlingObserver.com:
There has always been skepticism of Cara's inability to speak English and right now, he's mainly communicating through one of the WWE referees who is bi-lingual.
It's scary enough moving to a new country and giving up your old life, which is what Sin Cara did when he signed with WWE. But to throw him to the wolves right away is downright cruel. He wasn't ready for WWE when he was brought up, but they are so determined to get him over that it doesn't matter to them that he can't work.
This is the equivalent of a Major League Baseball team signing an 18-year-old pitching phenom and putting him against the New York Yankees right out of Spring Training with no real development time.
WWE has done wrong by Sin Cara by not letting him adjust to a new lifestyle before they made him work in the biggest wrestling organization in the world.
This article is
What is the duplicate article?
Why is this article offensive?
Where is this article plagiarized from?
Why is this article poorly edited?