WWE: Kelly Kelly, Eve, the Bellas, What Next for the Divas Without Kharma?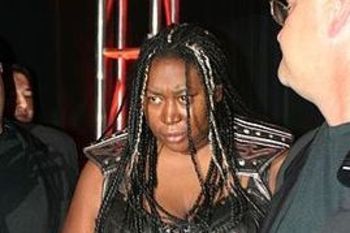 I still haven't got over Kharma's brilliant promo on Monday Night Raw—it was honest, moving, touching and real, and I for one am delighted for her and her partner.
But, selfishly, I can't help but wonder what the Divas are going to do in the next year without her, so thought I'd mull it over a bit and see if I can come up with some potential angles.
WWE: Kelly Kelly Getting a Push, What Next for the Divas Without Kharma?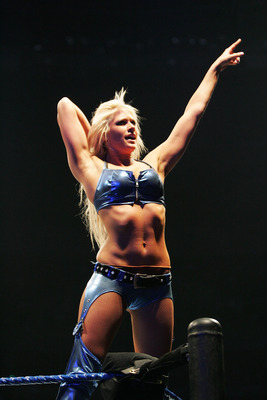 Gaye Gerard/Getty Images
It's awful, but it's true— they're really pushing Kelly Kelly at the moment. No matter that her in-ring work is average at best and she can't act—she's gorgeous and that's enough.
As such, I'm not entirely sure what kind of storyline they can give her. The angle between her and Kharma was being built up, but obviously Kharma would have taken the lead on that. So what CAN Kelly Kelly do?
Frankly, I'm short of ideas on this one. Any suggestions appreciated.
WWE: Natalya, Beth and the Bellas, What Next for the Divas Without Kharma?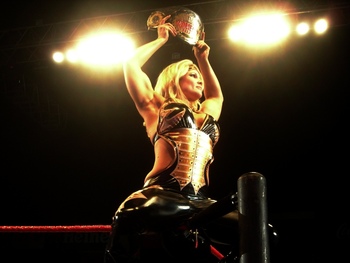 I know modern WWE hates tag teams so this will never happen, but I would absolutely love to see a proper Divas tag division.
I want Natalya and Beth to join together and crush all-comers; put Gail Kim and Melina together, perhaps; the Bellas are already a pair.
Rather than just making Divas matches tags to shove as many women on screen as possible, do something real with them. And get some gold on the women who can wrestle.
WWE: The Rookies Coming Through, What Next for the Divas Without Kharma?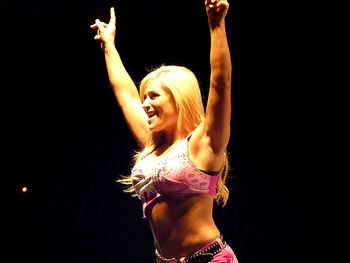 Last week's Smackdown featured rookies AJ and Kaitlyn against Alicia Fox and Tamina—not stunning in terms of the match, but then it only had about two minutes, but interesting that Natalya is aligned with AJ and Kaitlyn, acting as a kind of manager figure.
WWE may have Natty jobbing to Bellas, but the fact is the crowd love her—listen to the pops she gets. Putting her with the rookies shows that they're rated highly for the future—I'd keep an eye on them.
WWE: The Bella Twins, What Next for the Divas Without Kharma?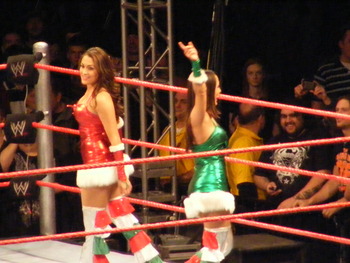 I sort of want to see the Bellas broken up.
I know they won't be, obviously, because they're twins and that's all they have to offer, but it could be an interesting angle—particularly as I imagine it reaching its denouement in a hair vs. hair match (after all, how else are you going to tell them apart, unless you bald one of them?).
Surely the not-champion Bella must be getting tired of being in her sister's shadow...
WWE: Feuds for Kharma When She Returns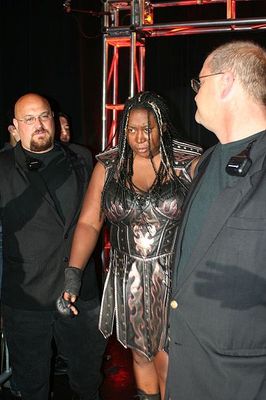 Monday Night Raw set up a feud between Kharma and the Bellas when she returns—by wrestling logic, everyone will have forgotten about that in a year's time, so it's still wide open as to who she may be taking on.
Regardless, judging from her mic skills, whoever she ends up working with, it'll be a feud worth waiting for.
Keep Reading