Manu Ginobili: Airline Loses San Antonio Spurs Star's Dog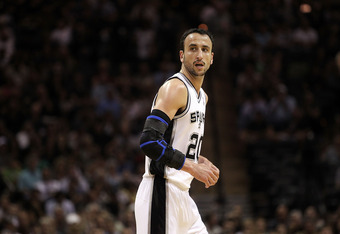 Manu Ginobili's Dog Goes Missing for Five Days
If I were to start writing an NBA-themed comic book, I think I would call it "The Adventures of Manu Ginobili."
It would be a good read, with thrilling tales of encounters with bats, UFO sightings, NBA championships, and of course, lessons in flopping.
For the most part, "The Adventures of Manu Ginobili" would be a light-hearted affair. But this week's issue would be very serious.
In case you missed it, the San Antonio Spurs' All-Star guard posted a rather eye-catching message on his Twitter account on Thursday:
Mi dog finally made it home after 5 days! Poor thing, completely lost. Not very happy w the airline that brought us...
If you've ever had your luggage or, heaven forbid, your golf clubs misplaced, then no doubt you know what it's like to be angry at an airline. But just imagine how miffed you would be if an airline lost your dog. Worse yet, imagine what it would be like if your dog was missing for five days.
Indeed, you would be pissed off.
MUST READ: The Top 55 Moneymakers in NBA History
Luckily, as he made sure to point out, Ginobili's dog was returned. He has yet to detail how, where, and when his dog was returned, but he did have more to say on the matter.
Because Ginobili posted further notes in Spanish, I'll go ahead and let Yahoo! Sports do the translating:
Can not imagine the mess that was to bring my dog to the country! 5hs paperwork and missed the flight to Bahia. I miss the great Ciru!.

My faithful friend Ciru finally came to Bahía! Poor dog with what happened. The airline that brought us, my sincere insults.
"My sincere insults." I love it. I'll have to remember to use that next time I get into a bar dispute, or a dispute of any kind for that matter.
In any case, I'm glad Ginobili got his dog back.
Most recent updates:
This article is
What is the duplicate article?
Why is this article offensive?
Where is this article plagiarized from?
Why is this article poorly edited?