L.A. Lakers: 10 Examples Mike Brown Should Look to in Replacing Phil Jackson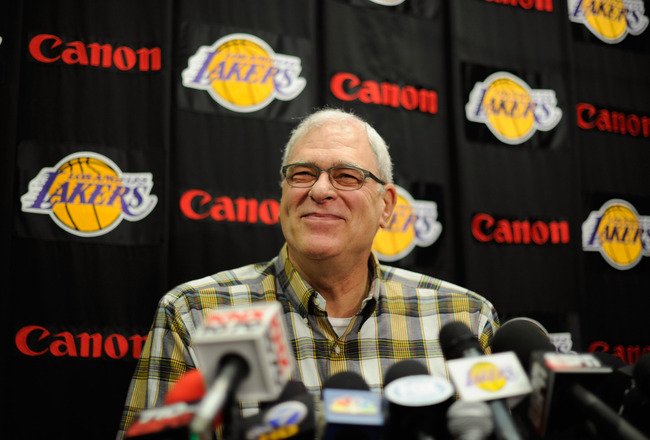 Kevork Djansezian/Getty Images
Mike Brown is no stranger to a lofty challenge.
As coach of the Cavs from 2005-10, he was asked to win multiple championships with a once-in-a-generation centerpiece surrounded by momma's boy (pun intended) Delonte West, sideshow Zydrunas Ilgauskas and some glorified suburban rec league players. With LeBron as the front man, many people have overlooked the tremendous coaching job it took to squeeze a pair of 60-plus-win seasons (2008-09, 2009-10) and an NBA Finals appearance (2007) out of such a subpar roster.
Now Brown is about to be handed the keys to another once-in-a-generation centerpiece, even if Kobe Bryant has compiled more mileage than the Outback Madden Cruiser.
But Kobe's supporting cast is 100 times more talented than LeBron's ever was in Cleveland. This is where Brown's challenge is different this time around.
In Los Angeles, he will be assuming a task two other respected coaches have miserably failed at the last 12 years: replacing Phil Jackson. Tim Floyd went 49-190 in a little more than two seasons after replacing the "Zen Master" in Chicago in 1999. Rudy Tomjanovich didn't even last a full season as the Lakers' head man after replacing Jackson between his Los Angeles stints in 2004-05.
Replacing a legend is one of the hardest tasks in sports to begin with; replacing the greatest team sports coach in professional history is 10 times harder. In order to convince fans to forget that legend, you need to have a strong enough personality to convince them your style is not merely a continuation of the man you replaced.
Granted, the Lakers are still a title contender, but L.A. is fresh off an embarrassing second-round playoff demolition. They're also potentially on the verge of a major roster shake-up (with the exception of Bryant).
This gives Brown a golden opportunity to fix L.A.'s glaring flaws in his own pugnacious image, the exact opposite of Jackson's Zen-like balm. Here are 10 other sports figures who succeeded in similar pressure-packed situations.
10. Jon Scheyer Replaces J.J. Redick at Duke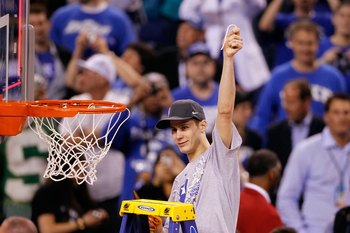 Kevin C. Cox/Getty Images
When Scheyer arrived at Duke in the fall of 2006, the soft-stroking Chicago prep legend was instantly tabbed as the heir apparent to Redick's Cameron throne.
While he may never have matched Redick's iconic scoring totals, Scheyer did manage to accomplish the one thing Redick never could: leading his band of Blue Devils to a National Championship.
9. Ryan Howard Replaces Jim Thome as the Phillies' First Baseman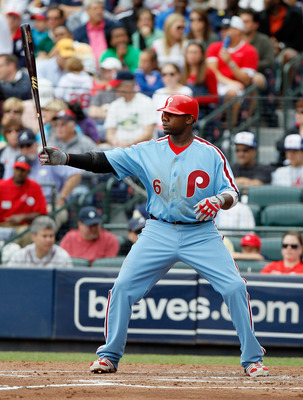 Kevin C. Cox/Getty Images
Okay, I understand Jim Thome's three-season Phillies career was far from legendary.
But he's still one of the most prolific home run hitters in baseball history. His signing in 2003 also served as the inaugural philosophical sea change for a budding MLB franchise.
The Phillies built a playoff contender around Thome, but they have built a champion around his once-in-a-generation replacement.
8. Bill Self Replaces Roy Williams at Kansas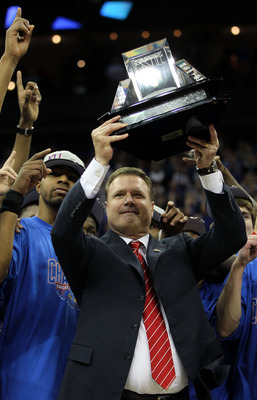 Jamie Squire/Getty Images
Roy Williams is the Larry David of college basketball.
Even when he has good intentions, he always manages to come across as a pompous jerk. His departure from Kansas for North Carolina remains the most endearing example of coaching adultery.
This is why it upset nobody when the good-natured Self accomplished something Ole' Roy never could in his 15 seasons leading the Jayhawks: a National Championship.
Did I mention Roy (fresh off his own long-awaited National Championship in 2005) was sitting courtside at that title game in 2008?
Wearing—yup, you guessed it—a mammoth-sized Jayhawks patch on his baby blue North Carolina sweater.
7. Aaron Rodgers Replaces Brett Favre in Green Bay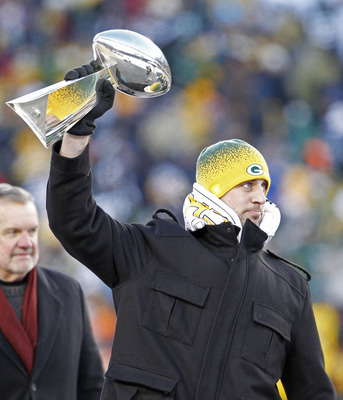 Matt Ludtke/Getty Images
Credit Packers GM Ted Thompson for following through on a type of decision NBC executives could never follow through on: saying goodbye to a legend out of patient faith in his rising replacement.
Maybe Conan O'Brien would have attracted a bigger audience than Jay Leno—NBC will never know for sure.
And maybe Aaron Rodgers will win a Super Bowl. Ted Thompson is glad he found out.
6. Bill Cowher Replaces Chuck Noll as the Steelers' Head Coach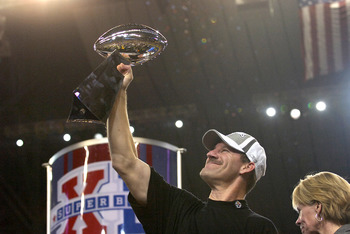 A. Messerschmidt/Getty Images
Fortunately for Cowher, he stepped into a similar situation in Pittsburgh as Jimmie Johnson did with Dallas in 1989 when he took over the Steelers in 1992.
The once-dynastic Steelers had made just one playoff appearance in Noll's final seven seasons.
While Cowher never built a dynasty, he did restore the classic, blue-collar Steelers identity by kicking off two decades of unparalleled consistency (13 playoff appearances, four AFC titles and two Super Bowl wins since 1992).
5. Mike Tomlin Replaces Bill Cowher as the Steelers' Head Coach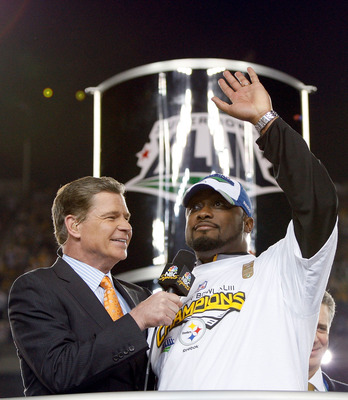 Jamie Squire/Getty Images
It's amazing how you can replace a spitting, jut-jawed, middle-aged coach with a young, hip guy and still get the same motivated response out of the same group of players.
The Steelers are the only franchise in professional sports where an age-old identity remains the common success-bearing denominator.
4. Steve Young Replaces Joe Montana as the 49ers' Quarterback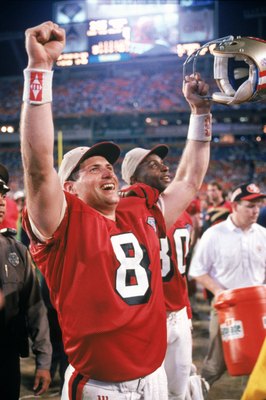 George Rose/Getty Images
It's funny how even though Young and Seifert are forever linked as the tandem that replaced Walsh and Montana, only Young managed to emerge from the overbearing shadow of his legendary predecessor.
This speaks to the great American debate as to how much coaches actually matter.
3. Bill Walton Replaces Lew Alcindor at UCLA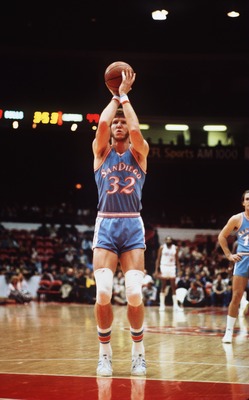 Jonathan Daniel/Getty Images
Forget the two-year gap between their college careers at UCLA.
The Bruins essentially replaced the most dominant big man in college basketball history with the most dominant big man in college basketball history.
Imagine Best Buy replacing Bill Gates with Steve Jobs.
2. Al Michaels Replaces Howard Cosell on "Monday Night Football"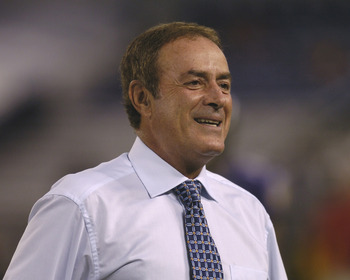 A. Messerschmidt/Getty Images
Cosell may have gotten the ball rolling on Monday Night Football, but it was Michaels who elevated it to the grand American spectacle it has become today.
Monday Night Football is the primary catalyst for the evolution of football into our new national pastime.
That's thanks in no small part to having the two greatest broadcasters in history as the comforting voices that brought the games into our living rooms for the better part of the program's first 36 years.
1. Mickey Mantle Replaces Joe DiMaggio in the Yankees' Outfield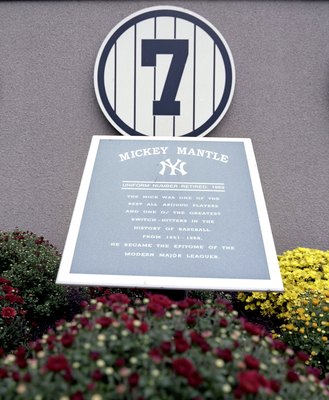 Nick Laham/Getty Images
Just ponder these statistics for a moment.
Between the two of them, Mantle and DiMaggio appeared in 33 all-star games, won six MVP's and 16 World Series titles.
Think about it in a modern context.
What if the Bulls chose Kobe Bryant in the 1996 NBA Draft and made him the heir apparent to the Air Jordan throne?
I guess this is why only Phil Jackson and Yankees fans who were alive in the mid-20th century know what it feels like to carry on a dynasty for two decades—yes, two decades!
Keep Reading

Los Angeles Lakers: Like this team?