Arsenal Transfer News: Clichy, Jenkinson, Canales, Benzema, Song, Chamakh, Nasri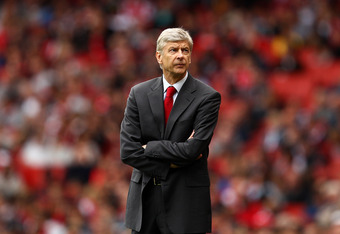 Richard Heathcote/Getty Images
A new day, new transfer rumors.
Arsenal continue to be in the thick of the latest transfer stories as an another exciting transfer window has started to unfold and players continue to be linked to the Gunners. While several players have been linked with the North London club, several players have been linked with a move away from the Gunners.
With Arsenal failing to win trophies for six seasons now, some of their top players are rumored to be contemplating their future away from the club in order to win trophies.
Arsene Wenger has promise to splash the cash on the right players this season and this means that the rumor mill has been on overdrive, with a plethora of established players and young talents being widely linked with the Gunners.
While no transfer looks finalized as of now, there have been many transfer stories that look set to happen in the upcoming months as Wenger looks to add some quality and experience to a talented Arsenal squad that fell short of winning a title once again this season.
It is widely expected that Wenger will sign three quality and experienced players along with a couple of talented and promising youngsters to give some depth and strength in the squad.
This season we can expect a lot of transfer activity regarding from the club especially since Wenger has promised to strengthen the squad in order to end the Gunners' wait for a trophy that has now stretched to six long years.
Here is a round up of the latest transfer news and rumors surrounding the Gunners.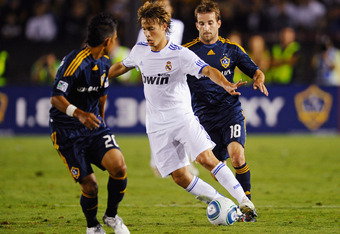 After impressing in the 2009-10 season with Racing Santander, great things were expected out of Sergio Canales at Real Madrid but he has found playing time tough under Jose Mourinho and is interested in moving away from Madrid in search of regular playing time. Its difficult seeing him break into the Madrid team next season with them having already having a star-studded squad featuring the likes of Ronaldo, Ozil, Di Maria and with additional signings coming in, he will find playing time all the more tougher.
Reports emerged that he would be moving to Spanish side, Villarreal but recently some reports showed that Liverpool and Arsenal could be plotting a move to sign the young and talented winger.
Is it a good move for the Gunners?
While it might be a piece of good business, it is hardly the kind of transfer that can bring trophies to the London club. He can become a valuable squad player, adding some much needed depth in the squad. He will find it difficult to break into the Arsenal team and will have to contend with a place on the bench. It will definitely not be a bad transfer and he will mostly come at a small fee meaning that he could be a good played to have in your squad to add some depth to the team.
The chances of this transfer happening are fairly small and it is most likely that he will be signed by Villarreal or will be loaned out within Spain itself.
This article is
What is the duplicate article?
Why is this article offensive?
Where is this article plagiarized from?
Why is this article poorly edited?
Last summer, Arsenal signed Marouane Chamakh on a free transfer and at the start of the season he was in scintillating form as he notched up 10 goals until November. But since then he has managed just the solitary goal as the return of van Persie has meant reduced playing time. That combined with the exhaustion he suffered from meant that he struggled.
So reports and rumors started to emerge that he might move away from the Gunners with French club, Marseille and Italian club, Lazio looking to tempt the player away from the club. With playing time at a low, he might have contemplated a move away from the Gunners.
But he denied any such rumors of leaving and that will mean that in all possibilities Nicklas Bendtner will be the only striker to leave the club.
Is it good for the Gunners?
This is good news for Arsenal and although he might have struggled later in the season, it was not entirely his fault as Wenger did not give him much playing time. His form at the start of the season was brilliant as he minimized the loss of van Persie with some vital goals and offered the Gunners another alternative from their quick passing game.
But Wenger might sign another striker to partner van Persie next season. Chamakh might either be used as a back up to van Persie or the new striker or Wenger may choose to partner the Moroccan with the in form Dutchman.
I feel that next season Chamakh will be utilized much more as Wenger started using a two striker formation much more towards the end of the season.
This article is
What is the duplicate article?
Why is this article offensive?
Where is this article plagiarized from?
Why is this article poorly edited?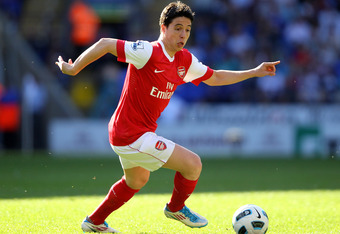 Samir Nasri is another player whose current contract expires next summer and recent reports show that he is not decided to commit his future to the club, something Wenger has acknowledged. While Wenger has stated that he is desperate to retain the player, Arsenal fans will want him to put ink to the paper sooner in order to squash the rising fears among supporters that the club could lose another star player.
This season we have witnessed the meteoric rise of Nasri who has performed admirably for the side, scoring an impressive 15 goals. In previous seasons he has only showed glimpses of his vast talent but it has been this season, he has truly thrived and come of his own as he made it into the PFA Team of the Year with his good performances, especially in the first half of the season.
But Arsenal's lack of trophies has left him to ponder his future with a number of clubs ready to pounce. Bayern Munich has been heavily linked with the player but recent reports emerged that even Manchester United may attempt an audacious bid to sign the French international.
Is it a good move for the Gunners?
This move is as bad as Song leaving the club. Nasri has been one of Arsenal's best players this season and Wenger should look to keep him at all costs. He is an integral part of the current squad and is value only increases with the potential sale of Fabregas. Nasri's preferred position is in the centre but due to the presence of Fabregas, he has been forced to move into the wings. But if Fabregas does move away then Nasri is an ideal replacement for the position, although his style differs from Fabregas'.
Selling Fabregas is a much more ideal prospect than losing Nasri and if the Gunners do lose both, then it will mean that Arsenal will struggle to cope without two of their influential midfielders.
The positive out of this saga is that Wenger has been fairly confident of signing the player to a new contract which will undoubtedly delight the Arsenal faithful.
This article is
What is the duplicate article?
Why is this article offensive?
Where is this article plagiarized from?
Why is this article poorly edited?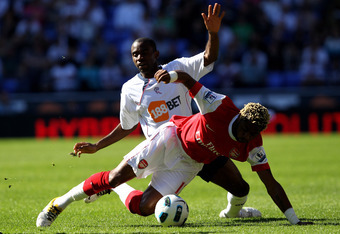 If recent reports are to be believed, Alex Song is subject of a £15million bid from Leonardo's Inter Milan. While Inter have been better under Leonardo than under ex-Liverpool manager, Rafael Benitez, the side has been defensively poor which was best characterized by their horror showing against Schalke as they shipped in seven goals over the course of two legs.
Song who has become one of the world's top defensive midfielders could help strengthen their midfield and provide some cover for the Inter defense. While he is not up for sale and Wenger will definitely not want to sell his star, fans might be slightly worried over the rumors as Song has established himself as a fan favorite with his superb performances.
Is the move good for the Gunners?
It can't get worse than this. Song is a mainstay in the Arsenal team and is one of the team's most valuable assets if not most. He has proven to be an able defensive midfield player who can provide the midfield strength and steel required for Arsenal to achieve success.
Song will be essential for Arsenal if they are to win a trophy in the near future. Right now there are very few defensive midfield players who are better than him and selling him would be a disaster. He has added some real strength to the midfield and there is a remarkable improvement in the entire team during his presence. He adds that bit of stability to the entire team and occupies a very crucial role for the Arsenal team.
However high the bid maybe, the Gunners just cannot afford to lose the player and Wenger will not allow him to leave the club most probably.
This article is
What is the duplicate article?
Why is this article offensive?
Where is this article plagiarized from?
Why is this article poorly edited?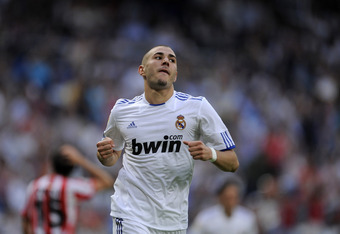 Recently Arsene Wenger admitted his interest in Real Madrid striker, Karim Benzema. The Gunners have been linked with him for sometime now, but nothing concrete has ever emerged from the rumors. Benzema has been in good form this season as he filled the gap left by the injury to Gonzalo Higuain well and scored plenty of goals.
He struggled initially this season, but as the season has progressed, he has come of his own and has shown the form that made Real Madrid spend £35 million on him.
But he may struggle to hold onto a starting place with the return of Higuain and with Madrid all set to buy another striker.
There have been recent reports that Arsene Wenger may abandon his strict transfer policy to buy the Frenchman. He is currently valued at £20 million, and although that may be beyond Wenger's normal budget, it could prove to be a shrewd piece of business, as Benzema is just 23 right now.
Is it a good move for the Gunners?
Arsene Wenger has admitted that he likes the player and if he does sign him, it would be a fantastic bit of business considering his talent, age and potential. He will be the solution to Arsenal's striking woes and with Bendtner looking set to leave, will add some real quality and bite to the Arsenal attack that has looked flat of late. This would give the Gunners two strikers who can score 20 plus goals a season in van Persie and Benzema. Chamakh would then take up the substitutes role and will be the back up to these players. That would provide the Gunners with some remarkable fire power up front that can finally convert their domination into tangible success.
Arsene Wenger should look to use a two striker formation next season and signing Benzema would be the perfect move as it would allow van Persie a freer role and at the same time provide the Gunners a target man to target.
Every Arsenal fan would love to see the prospect of him joining the Gunners and forming a deadly partnership with van Persie.
This article is
What is the duplicate article?
Why is this article offensive?
Where is this article plagiarized from?
Why is this article poorly edited?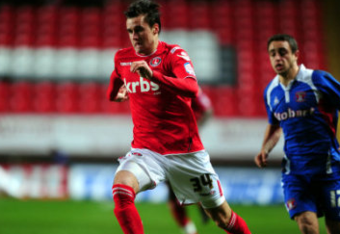 Now from news of a full back leaving to one of a full back signing for the Gunners. Several reports indicate that the Gunners have completed the capture of Charlton youngster, Carl Jenkinson. While there has been no official confirmation on the Arsenal website and even Wenger has not stated anything, but Arsenal does have a habit of announcing the signing only at the end like we all know with Sebastian Squillaci last season and this may well be one of those cases.
Jenkinson, is a talented right back and even has the ability to play in any position across the back four although, many may see him as the understudy to Sagna and later on probably the future replacement to the French international.
Is it a good move for the Gunners?
Definitely. Arsenal's current right back, Bacary Sagna is undoubtedly one of the world's top right backs and has been on fire this season, making into the PFA Team of the Year. He has been consistent and has been a real force down the right flank.
While Eboue did offer some kind of back-up to the Frenchman, the performances of the Ivory Coast international has been shaky and adding Jenkinson provides some back up and depth to the squad. He can add some strength to the Arsenal bench and the added bonus is that he is an Arsenal fan. This is always a good thing as it always ensures commitment and dedication from the player as he gets an opportunity to fulfill a dream.
He is the kind of versatile player that can blossom into a good player with experience and the best chance he will get to improve is by learning from players like Sagna. While he might not get much game time, next season, he will improve with time and could be the perfect replacement for Sagna in three for years time.
This article is
What is the duplicate article?
Why is this article offensive?
Where is this article plagiarized from?
Why is this article poorly edited?
One player who has been heavily rumored to be heading out of Arsenal is Gael Clichy. Various reports suggest that Clichy could be one of the first players to leave the club with a number of suitors including Inter Milan of Italy and German team, Bayern Munich. With just one year left on his contract, Arsenal are willing to lose him for a fairly modest fee than for losing him for free next season.
Right now he is the most experienced player in the squad, having spent eight seasons at the club. He is the last remaining member of the Invincibles and has won just two trophies during his stay at Arsenal. This might have prompted him to contemplate his future and this has to be one of the obvious reasons why he is leaving the club.
While Wenger has expressed his desire to keep hold of the French left back, it might be tough for the Arsenal manager to do so.
Is it a good move for the Gunners?
In my view, yes. Clichy has faded in recent times and is now definitely the shadow of the player he was back in 2008. Injuries have undoubtedly affected his performance and while he still remains better than his understudy, Kieran Gibbs, his performances have become poor in the past two seasons.
His attacking capabilities are not too bad but he is suspect at the back. While he has undoubtedly had a few good games, he has had his fair share of horror shows and now is the best time to sell him instead of losing on a free transfer next season.
But Wenger will have to sign a replacement, preferably Leighton Baines of Everton or Celtic's Emilio Izaguirre who has been adjudged the player of the season back in Scotland.
Gibbs can continue to remain the understudy or preferably can be loaned out to receive some valuable experience that can help him fulfill his vast potential.
This article is
What is the duplicate article?
Why is this article offensive?
Where is this article plagiarized from?
Why is this article poorly edited?

Arsenal: Like this team?